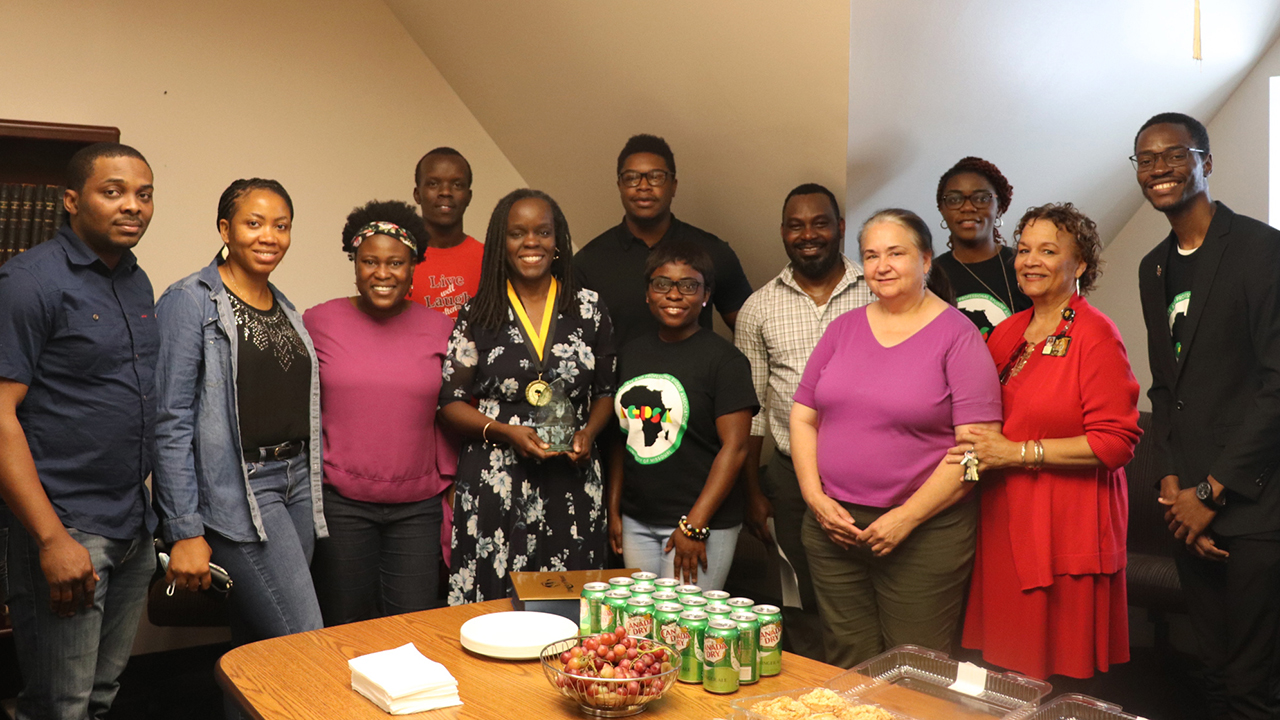 July 12, 2021
Stephanie Shonekan, senior associate dean of the College of Arts and Science, recently received the African Graduate and Professional Student Association's (AGPSA) African Leadership Award and Medal of Honor.
The award is presented to individuals who contribute to the social and professional development of African students at Mizzou. Shonekan was recognized for advocating for a more robust, inclusive learning environment for the entire Mizzou community and for offering leadership to navigate the waters of diversity and minority issues.
"Professor Stephanie Shonekan is a glimmer of light amidst the dark moments," said Osasu Osaze, president of the AGPSA. "Through her life works around diversity and inclusion, we see hope in the future of this great country and how we can unite our identity to enthrone peace and meet global challenges. Mizzou African students are blessed to have her as a mentor, advisor, friend and mother."
"This award means the world to me," Shonekan said. "Many years ago, as a young African graduate student, I arrived in the U.S. and had to figure out how to navigate in a new country, culture and educational system. So I understand what the students of AGPSA are going through. I'm so glad that I get to work with other faculty and staff across the campus who also support these brilliant students as they achieve their educational goals and maintain strong connections within the organization, the campus and the wider community."