Sept. 29, 2021
Contact: Deidra Ashley, ashleyde@missouri.edu
For Global Tigers Week, which runs through Oct. 1, the Campus Activities Programming Board and Missouri International Student Council (MISC) worked together to create a series of events to learn about and celebrate University of Missouri students from around the globe. On Sept. 28, Indonesian graduate student Muh Syukron captured images from the International Day Celebration. Here's a look at the event:
MISC president Maya Moreau kicked off the event and shared the impact international students have on the University of Missouri campus. Moreau, originally from Belgium, said she chose Mizzou because of the beautiful campus and opportunities for her to contribute to the international community.
During the event, many international students wore traditional outfits from their cultures and proudly displayed flags representing their home countries. There are currently students from more than 100 countries on the Mizzou campus.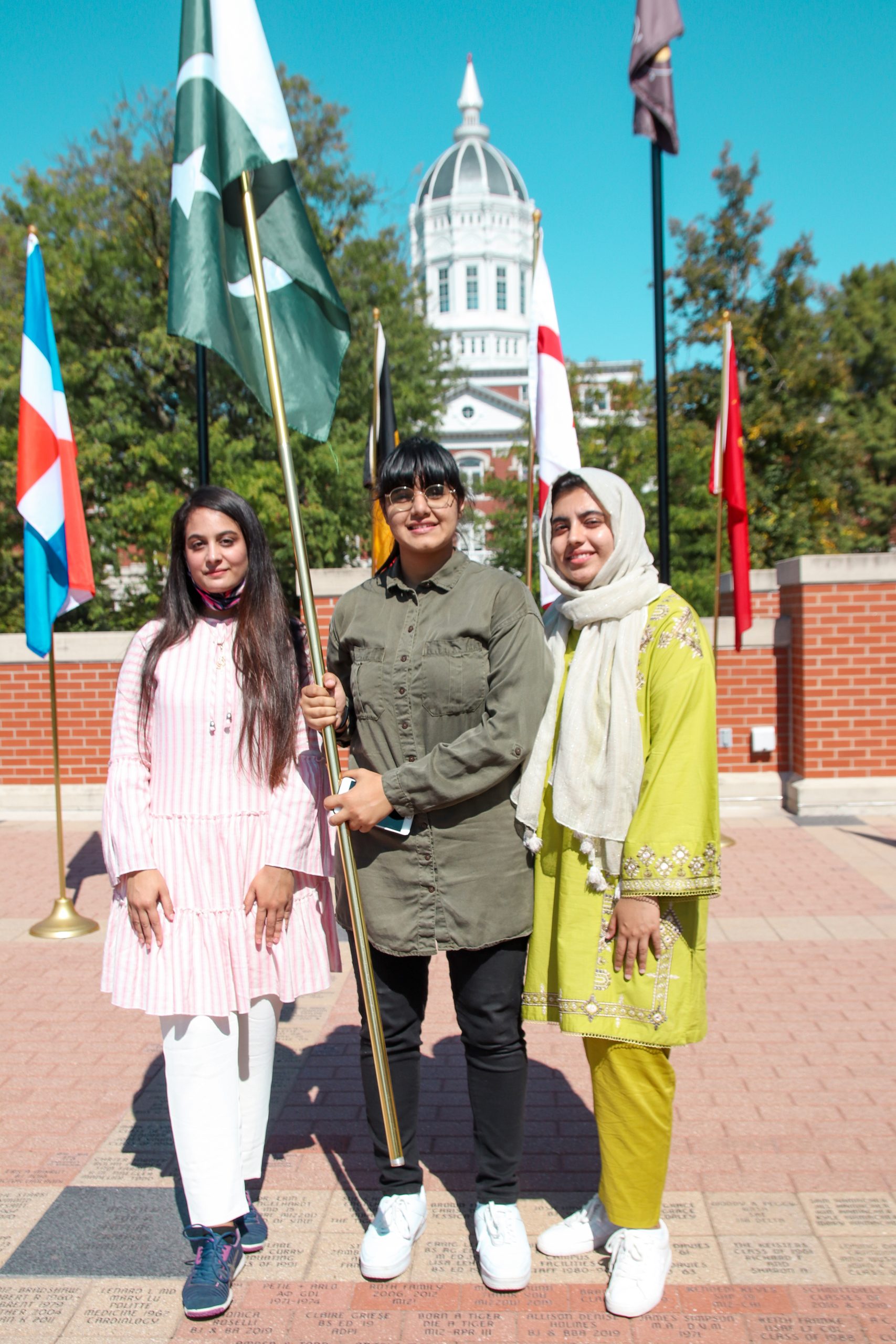 Isbah Qureshi, Sarah Imdad Ali Memon and Sameen Rabia hold the flag of their native country, Pakistan.
Throughout the two-hour event, students shared their experiences on campus and answered questions from fellow Tigers.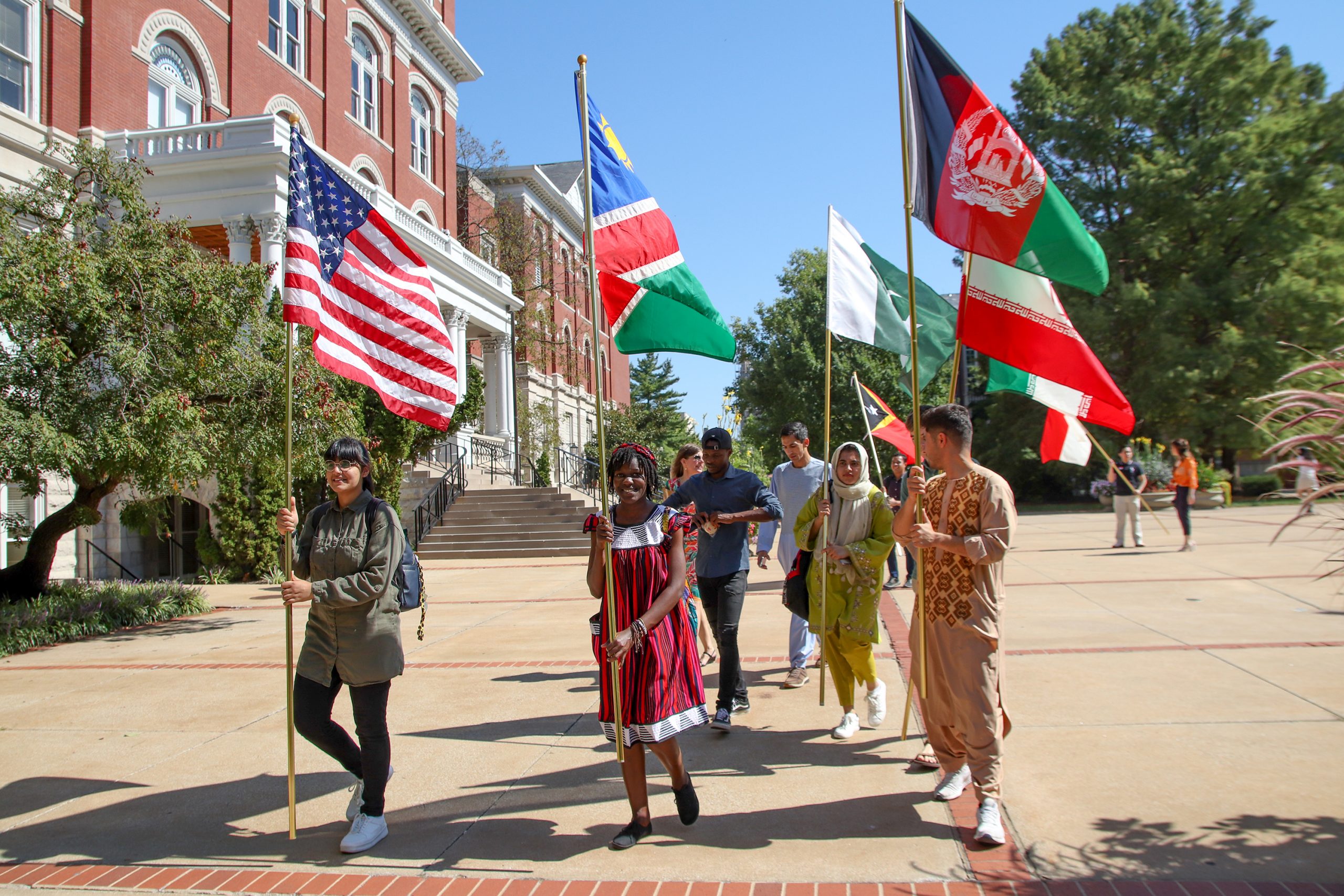 At the conclusion of the speakers, students carried their countries' flags through the Quad — a tradition that was started at the first celebration 13 years ago.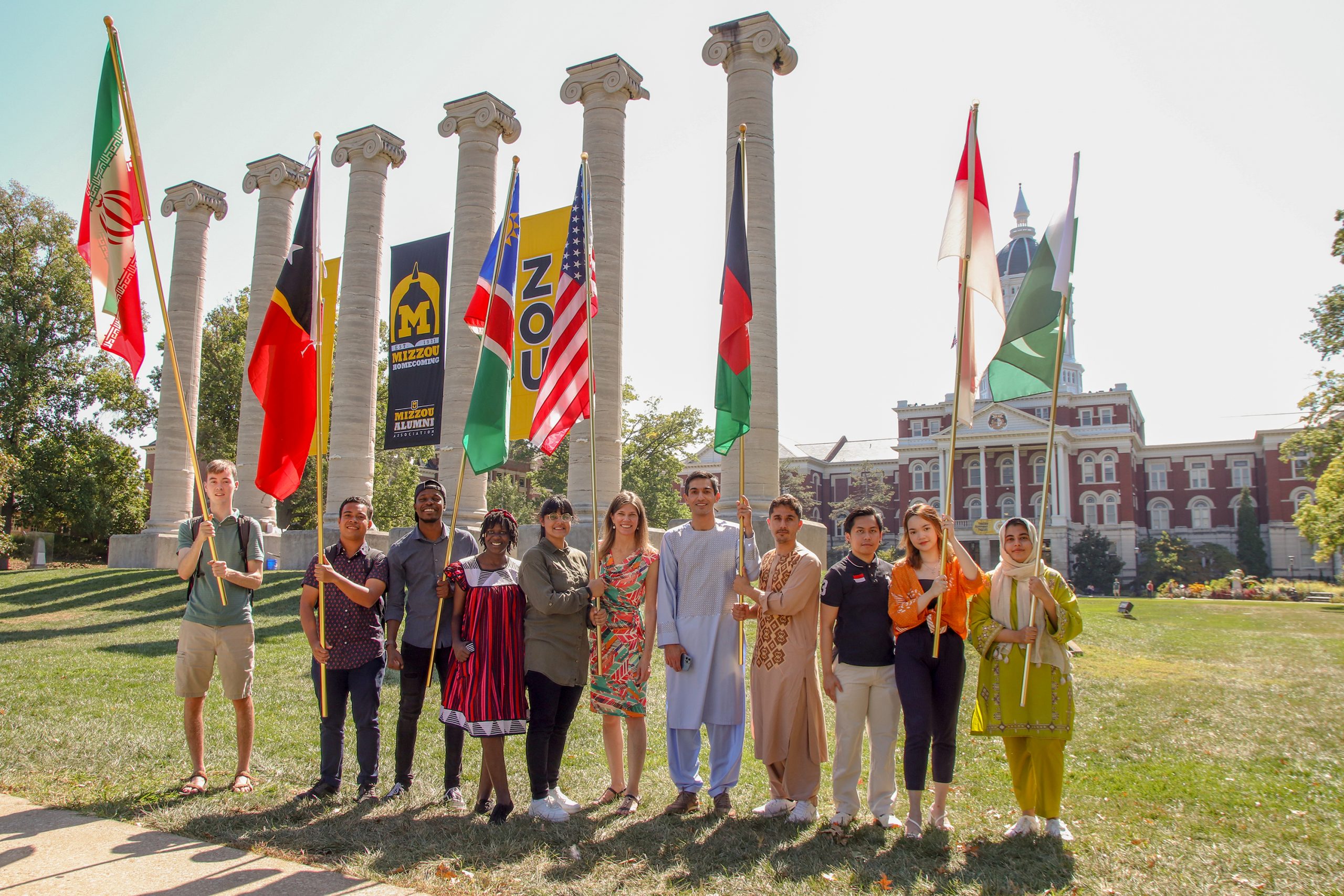 Several students pose for a picture with Mary Stegmaier, vice provost for international programs. "As a world-class university, we are so fortunate to have the diverse perspectives that our international students bring to campus," Stegmaier said. "They enrich our classroom discussions and help prepare our students to be global citizens."