Nov. 16, 2021
Contact: Deidra Ashley, ashleyde@missouri.edu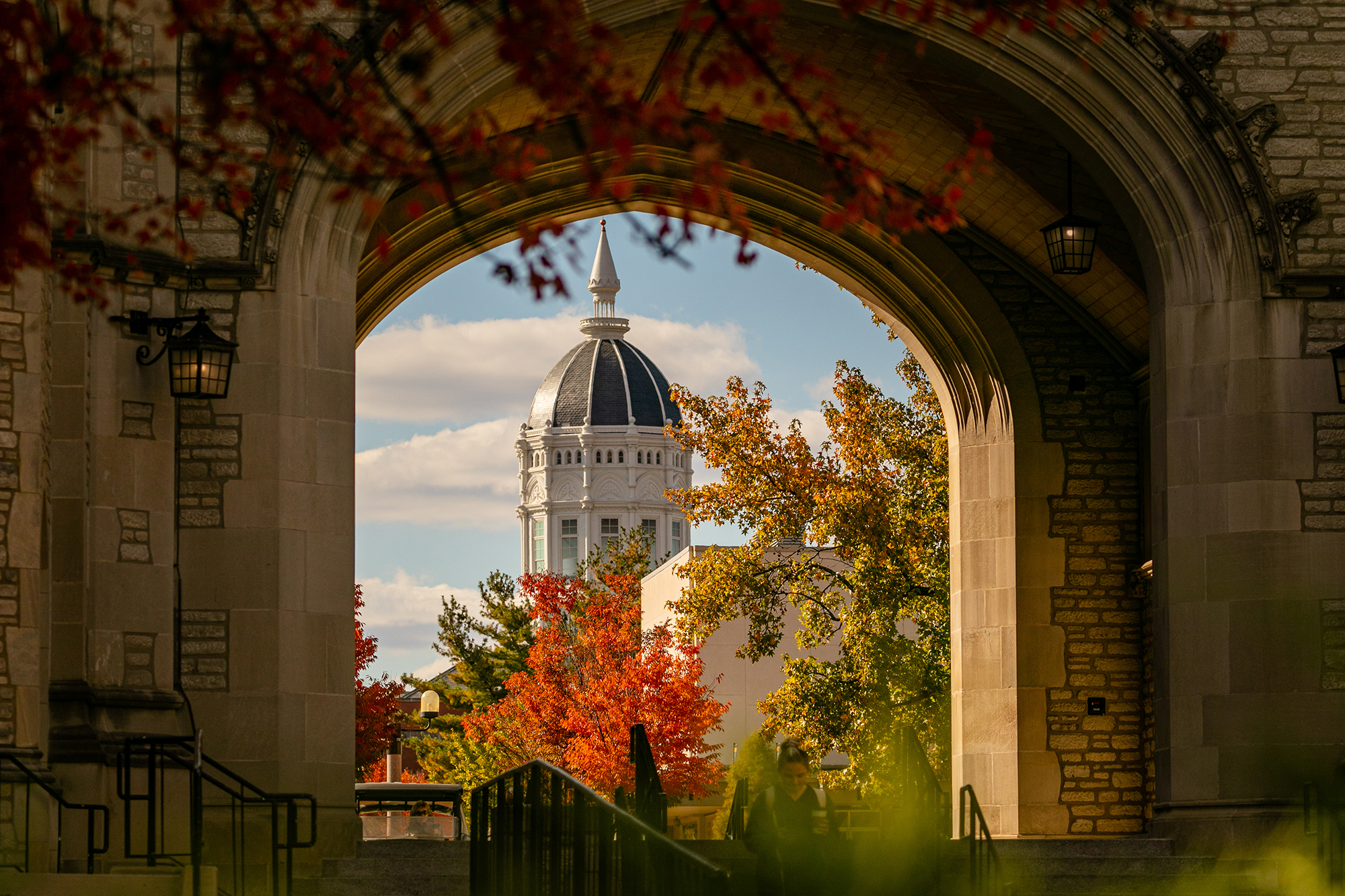 The Jesse Hall dome peeks through the Memorial Union tower opening. Jesse Hall was named after University of Missouri President Richard Henry Jesse. Next year, it will celebrate its 100th anniversary under that name.
The dome stands at 102 feet, 7 inches tall — more than 25 feet taller than the 77-foot main building.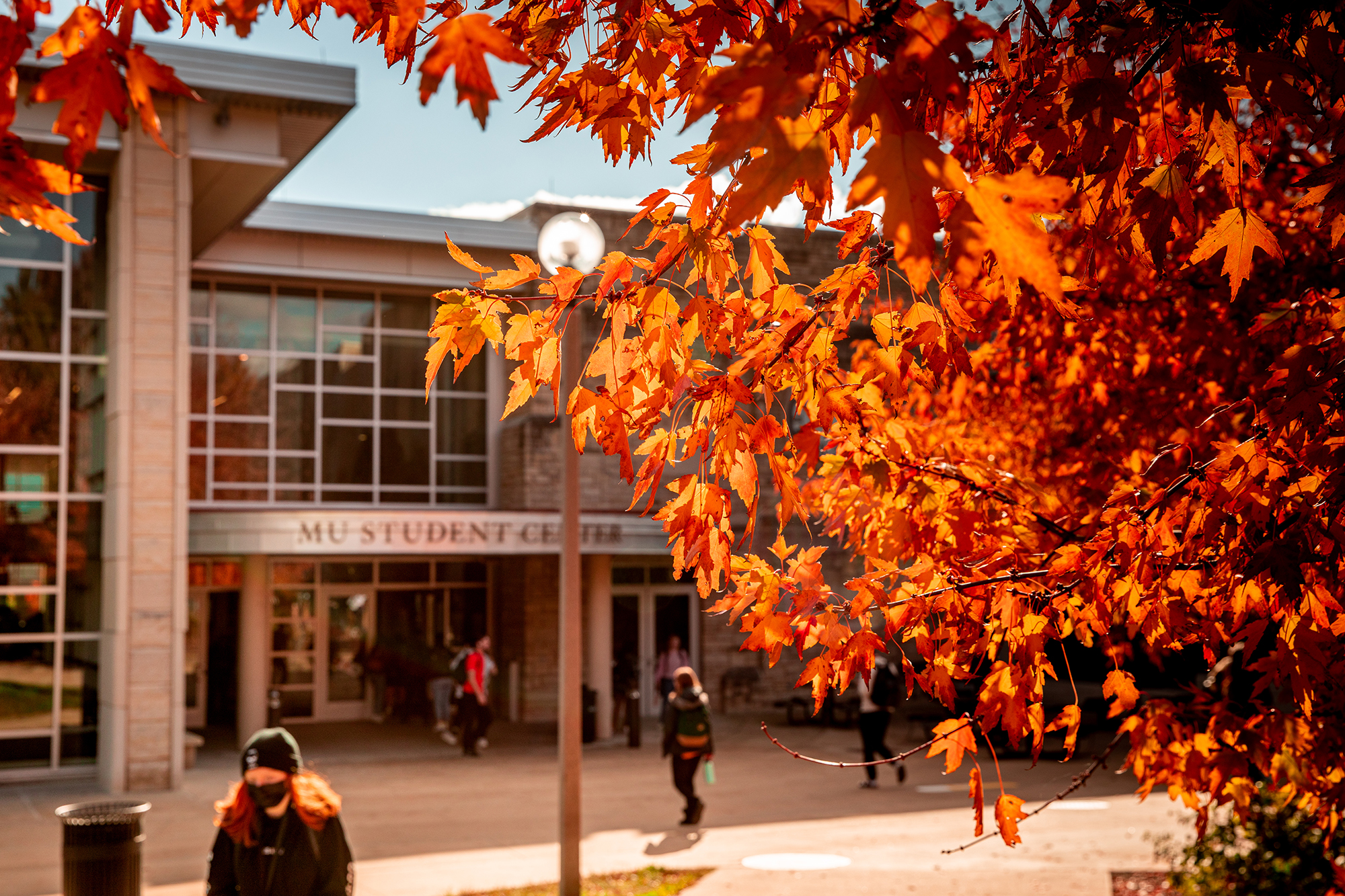 The MU Student Center, home to The Mizzou Store, restaurants, study spaces and more, is surrounded by shades of orange.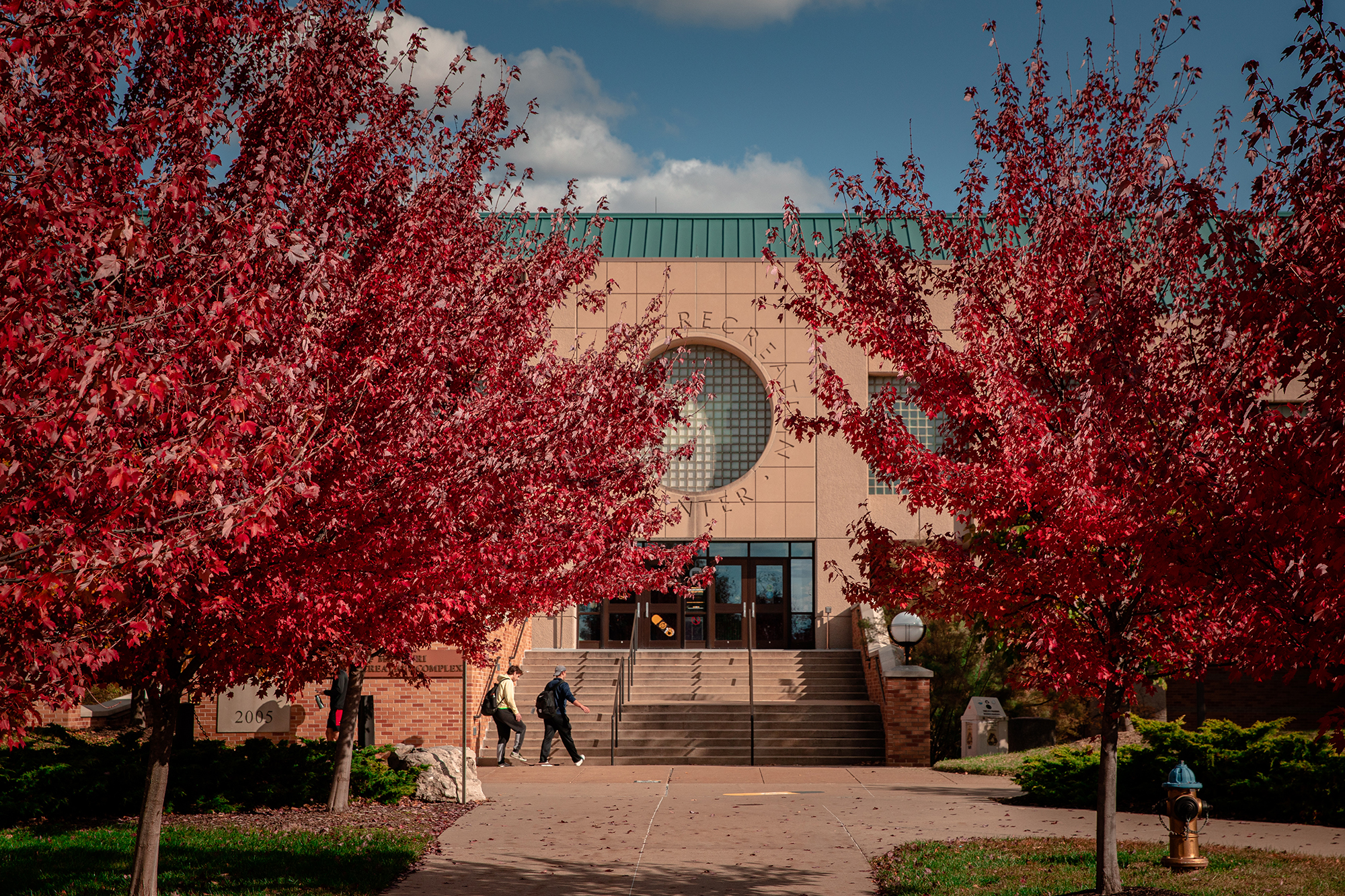 The MizzouRec has pops of red outside. The facility is in the process of making student-recommended changes to be more inclusive and accessible.
Nearly 100 years old, Memorial Union is still a favorite gathering place for Tigers.
The Gothic architecture of Memorial Union is a perfect backdrop for your fall Instagram shoot.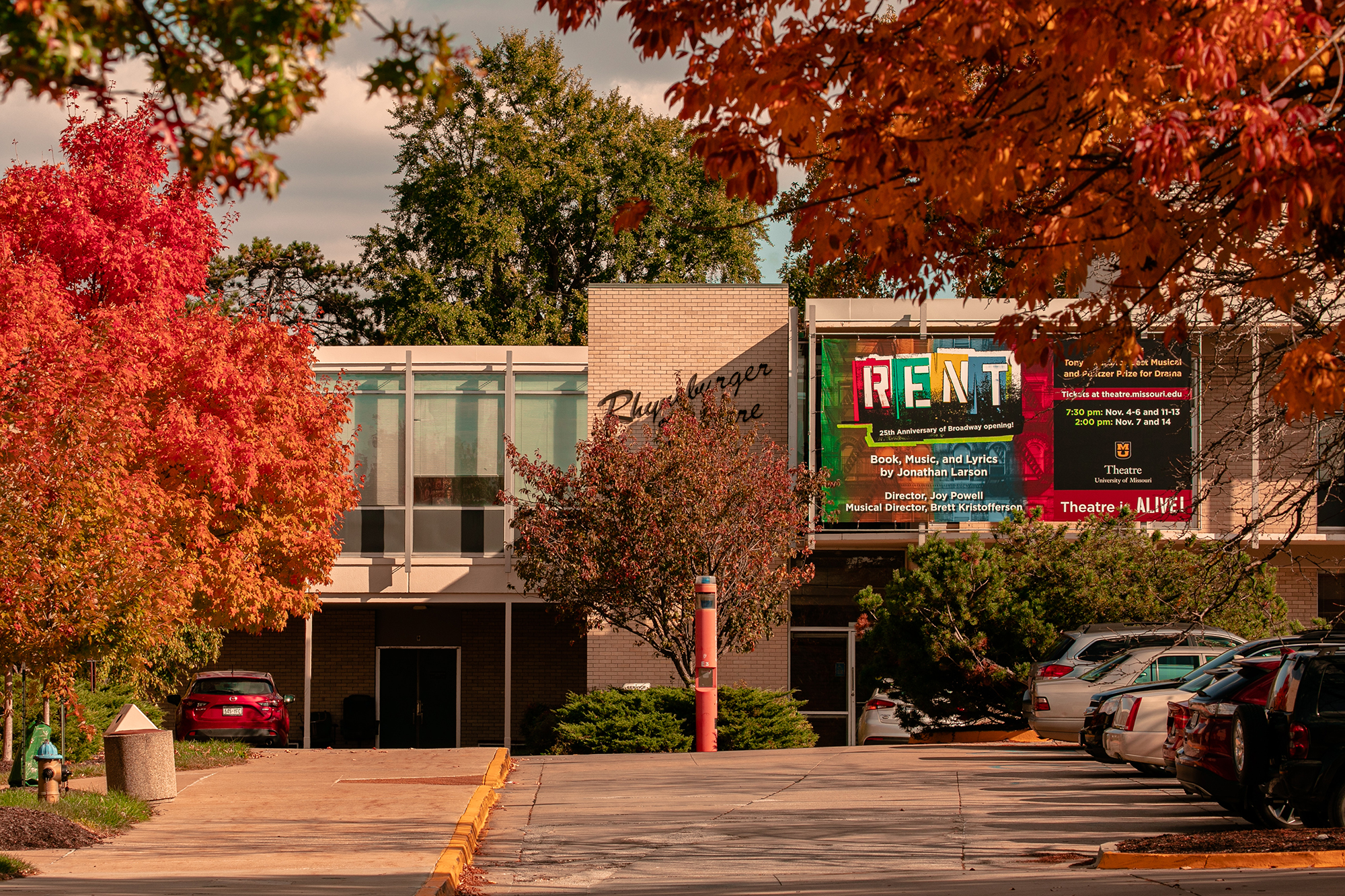 The Rhynsburger Theatre's "Rent" sign is a perfect match for the fall color palette. The production just completed a sold-out run.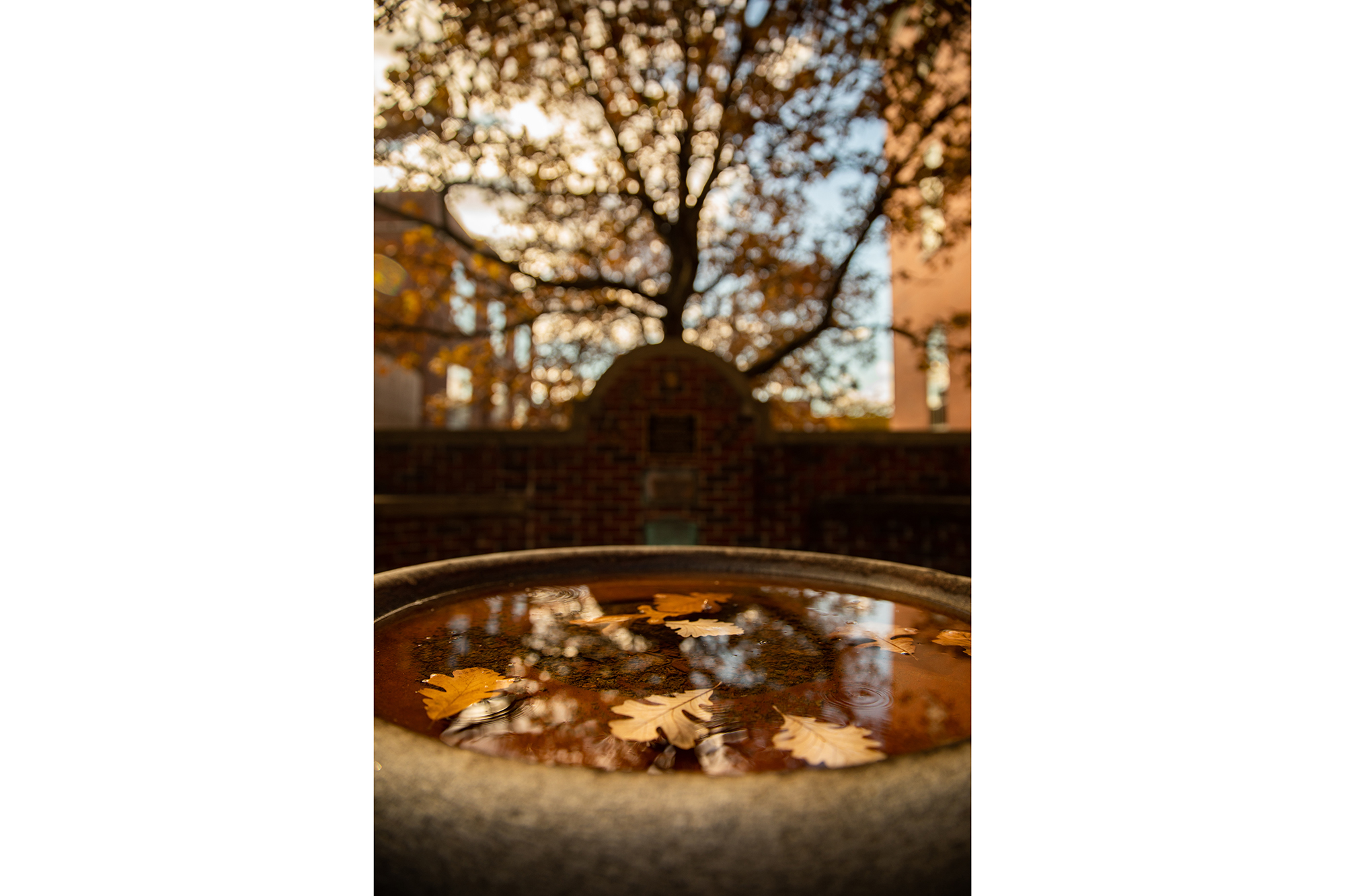 A planter played catcher to recent rain and falling leaves. Before long, it will be time for Truman-themed snowmen!