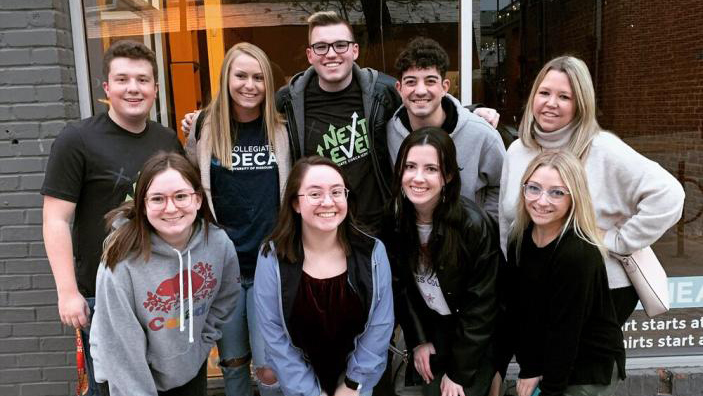 June 10, 2021
In April, 18 members of University of Missouri Collegiate DECA participated in the International Career Development Conference (ICDC), which was held virtually.
DECA is a student organization that prepares emerging leaders and entrepreneurs for careers in business-related fields. By participating in the conference, DECA members had the opportunity to attend sessions to learn more about their chosen professions, participate in virtual challenges and connect with more than 1,500 other collegiate members from across the country — and the world.
During the competition phase of the conference, MU Collegiate DECA members actively demonstrated their knowledge and skills by putting into practice what they are learning together as a team and in their classrooms.
All 11 of the Mizzou College DECA students who advanced to the final rounds placed in the competition.
Read more and see the winners from the Trulaske College of Business