School of Medicine honors staff members for outstanding service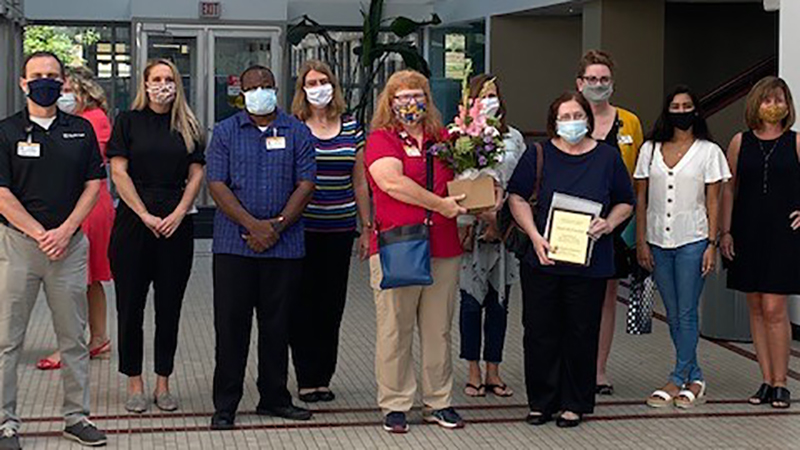 The University of Missouri School of Medicine Staff Advisory Committee recently recognized top staff members for their outstanding work by presenting them with the committee's annual awards. Janet McCracken was named the recipient of the Outstanding Staff Award. The Excellence in Teamwork Award went to a team of research technicians in the Emergency Medicine Department, including: Shannen Woodrey, Kelly Pollock, Hannah Gavin, Madison Hassler, Madison Enright, Allison Thomas, Matthew Baumgartner and Collin Welch.
Subscribe to
Show Me
Mizzou
Stay up-to-date on all things Mizzou when you subscribe to the Show Me Mizzou newsletter. Issues will arrive in your inbox every Tuesday, Wednesday and Thursday.