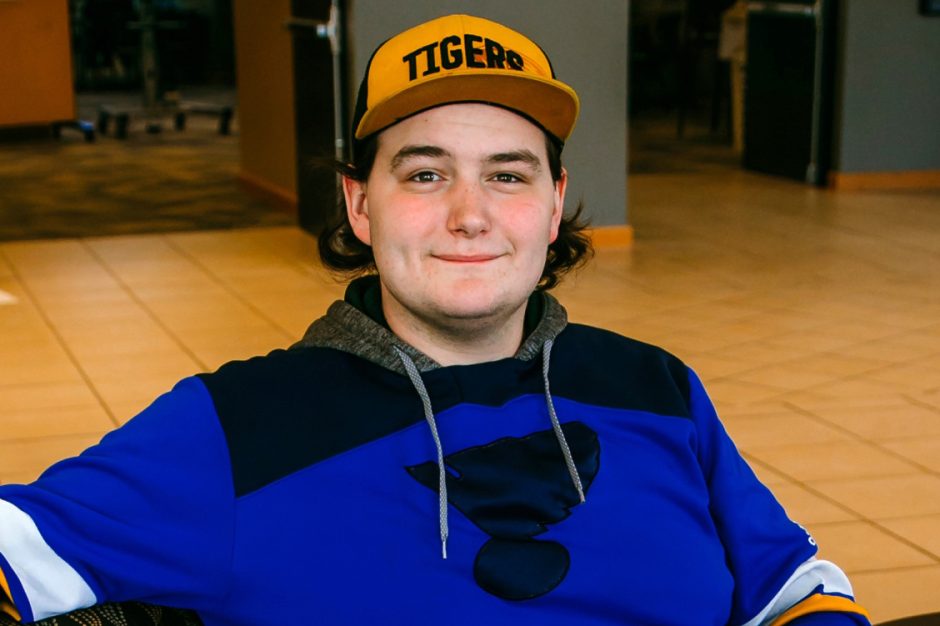 Oct. 24, 2023
Contact: Deidra Ashley, ashleyde@missouri.edu
Even before senior secondary social studies education major Jordan Milewczik knew he wanted to teach history, he was dressing the part. Sporting an Abraham Lincoln costume for a fourth-grade history project, Milewczik's plans to become a social studies teacher and eventually get his master's in Civil War studies were a long time coming. Now, he's looking to transform how history is taught, with an emphasis on discovering one's roots and learning from the past.
Read on for a Q&A with Milewczik about his Mizzou experience.
Why did you choose your major?
I chose education because I wanted to do something where I got to work hands-on with people. History and social studies have always been something that I'm passionate about. In my head, social studies is going through its own little revolution in terms of how we teach it — it's very exciting. I view history as a story, so I take a storytelling approach when I teach it. I don't care if students can remember all the dates — I think it's more important that we know where we've come from and how that informs why things are a certain way. There are a lot of lessons to learn from that.
What inspired you to approach education in the way that you do?
I want to inspire students to ask questions. There could be a historic event that has led to some of the challenges that we see in our society today that students are passionate about, but they just don't know where that problem stems from. We are teaching a generation that is more active, socially, than any other so far, so I think that's where our role is as social educators — inspiring students to ask questions.
What hands-on learning opportunities has Mizzou provided you?
Education majors get to work in classrooms every semester. So far, I've worked in spaces at all three Columbia high schools — Battle, Hickman and Rock Bridge — and each one has been an entirely different experience. I'm grateful for all of them.
I'm also part of AVID, a mentorship program where I get to work with both middle schoolers and high schoolers to have fun, real-world conversations. We go into the classrooms about five times to talk with students and do mini-lessons on life, in general, as well as college-oriented topics. I've gotten to lead lessons on things like academic success and relationships while working with smaller groups of students I may not have otherwise taught. The best part has been answering their questions about college and giving them an insight into the life of a college student.
How has Mizzou helped you in your studies so far?
Mizzou has definitely helped me in my studies, and there are so many people at my disposal. The people and departments throughout the College of Education and Human Development are full of individuals who care about us as students, our future students and education as a whole. Having conversations and working with them has helped me become a better student as well as an educator.
I've also benefited from joining clubs, finding my small community and finding my group of people. While there's around 30,000 people that go to this university, it's not hard to find your place. And, I've never met a faculty that cares more about their students and are constantly checking in with them than the faculty at Mizzou. Not only are they my teachers, but I've also built great relationships with them that I'd love to continue. They have and will continue to challenge and push me.
Is there anyone at Mizzou who has had a big influence on you?
Theresa Metz, from The Bridge, has been very influential in my time at Mizzou. She's given me a lot of really good insight into education as a whole as well as how to make connections with students. She's taught me to ask my students a lot of questions, which is something I like to do because it makes students think and helps me find a new view of the world.
History-wise, part of the reason I want to go back and get my master's in Civil War studies is because of my time in Jay Sexton's history class, which was a lecture hall about the Civil War. I already had passion about the Civil War going into it, but he really helped me foster that.
Story written by Audrey Brown