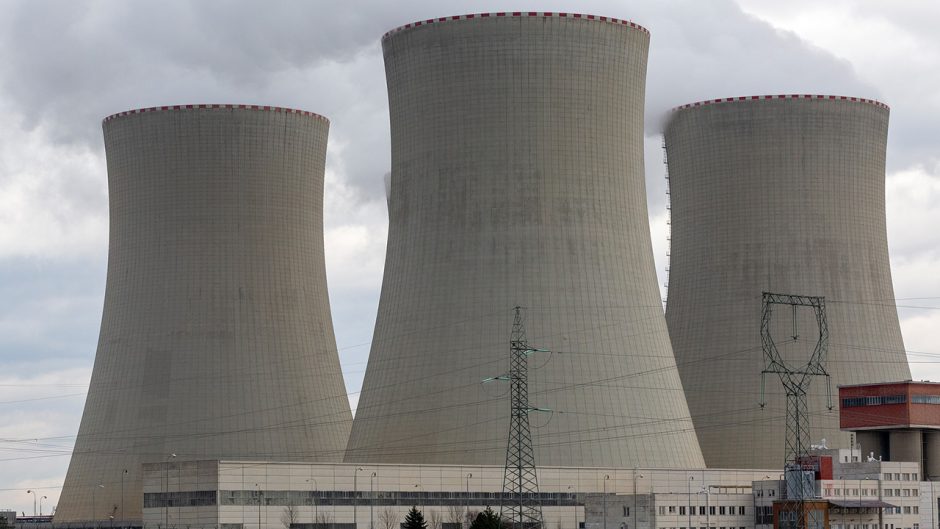 May 18, 2023
Nuclear power plants that provide needed electricity rely on reactor coolant pumps for safe, continuous and reliable operations. But if the pump malfunctions, it can take plants offline, requiring costly repairs and interrupting services, or, worse, cause environmental and safety problems.
Now, a University of Missouri College of Engineering team has devised a new technique to allow plants to monitor the reactor coolant pumps more closely, helping plant operators flag abnormalities before they become problems.
"This research is directly related to the safety of nuclear plants," said Kangwon Seo, an assistant professor of industrial and systems engineering. "If a plant has safety issues, it could also impact communities and states, so it's very important to monitor what's happening in a nuclear power facility. We're proud to be doing this important work."
The novelty of the technique — which was outlined by Seo and Benjamin Oguejiofor, a Ph.D. student and first author at the 2023 Annual Reliability and Maintainability Symposium — is that it utilizes wavelets to decompose vibration signals that the reactor coolant pumps produce. Their technique separates and analyzes individual wavelets to flag abnormal vibration patterns or peaks.
Currently, power plants use sensors to monitor those vibrations, however existing platforms using traditional Fourier analysis just look for features that are globally occurred across shapes of vibrations.
"If an abnormal signal is locally concentrated, traditional methods won't capture that," Seo said. "One of the advantages of using the wavelets is that it captures local features."
Read more from the College of Engineering