April 25, 2023
Contact: Sara Diedrich, 573-882-3243, diedrichs@missouri.edu
By the time she was in high school, Emma Murphy knew she wanted to be a journalist. The Chicago native's dream beat: politics. Now a junior at the University of Missouri School of Journalism, Murphy is living the dream, covering Missouri politics in Jefferson City as part of the school's State Reporting Program.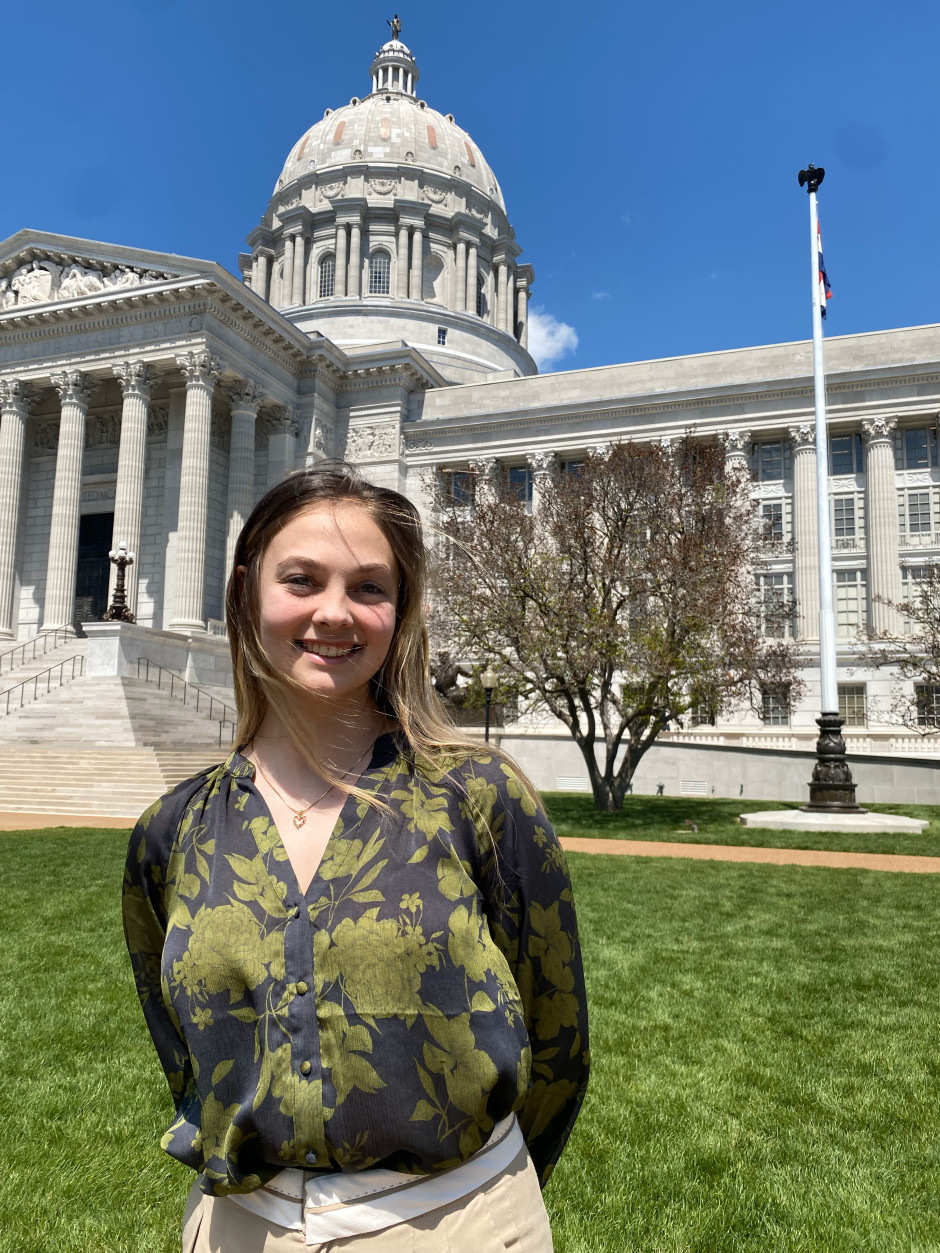 This is Murphy's second stint reporting on the state legislature and like the other 25 to 35 journalism students in the program each year, she is not only producing stories for the school's professional newsrooms – NBC affiliate KOMU-TV 8, community newspaper the Columbia Missourian and NPR affiliate KBIA-FM – but also filing them for use across the state through partnerships with the Missouri Press Association (MPA) and Missouri Broadcasters Association (MBA).
"We are providing a service in real time to news organizations across the state that otherwise would not have coverage of the Missouri legislature because they don't have the staff," said Mark Horvit, professor and director of the program. "It fills a real need in the state, and these news outlets are counting on us to deliver."
For about 50 years, students have been participating in the reporting program as part of a class, independent study or capstone project. Some students like Murphy participate as part of a Public Service Reporting class that teaches the ins and outs of the state legislature and how to report on it in a way that not only prepares them to work in Missouri but around the country.
"I'm learning how to read a budget, how bills become laws and to track legislation," Murphy said. "No matter where I go from here, what I'm learning will help me."
The reporting program has partnered with MPA for many years and makes all its content available to MPA's 207 newspaper members. Six years ago, MBA developed a similar partnership which resulted in the development of an audio wire service.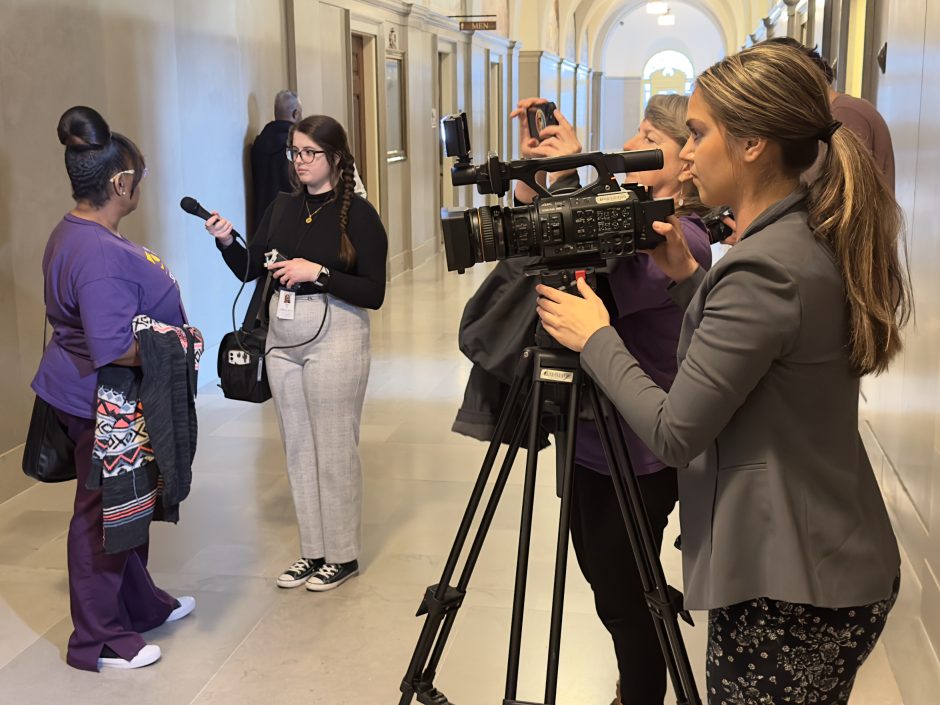 Mark Maassen, executive director of MPA, said cutbacks in resources at newspapers of all sizes in the state has made the journalism school's coverage an invaluable service to Missouri.
"Our local newspapers rely on this content to let their readers know what is happening at the state capitol," he said. "Many don't have the manpower to do this. The Missouri Press Association is happy to partner with the MU journalism school to provide this service."
Chad Mahoney, president and CEO of MBA, agrees with Maassen that every person in Missouri deserves access to state government news.
"Many of our member stations are unable to send a reporter to the capitol every day, so this program helps ensure that listeners and viewers across Missouri are well-informed about their state government," he said.
Galen Bacharier, who graduated two years ago with a degree in journalism from MU, credits his experience with the school's State Reporting Program and its "Missouri Method" of learning by doing for his first job out of college — reporting on state politics for the Springfield News-Leader. Now, he is on his way to Iowa where he has accepted a job covering politics for the Des Moines Register.
"I was an active student reporter for three state legislative sessions," Bacharier said. "What I discovered is that in this industry, the best way to get your wits about you and learn how to be a reporter is to simply do it. The State Reporting Program is a forged in fire beat experience. I think every reporter should do it once because it's an enlightening experience for sure."