Sept. 6, 2023
Contact: Eric Stann, 573-882-3346, StannE@missouri.edu
Photos by Sam O'Keefe
Parked in the basement of the University of Missouri's College of Engineering is the front-half of a Toyota Corolla surrounded by nearly 180 degrees of computer screens. With a flick of a switch, the screens in front of the car turn the windowless room into a virtual roadway complete with buildings, trees, signs and other vehicles — just like real life.
This is the MU ZouSim lab where Carlos Sun, a professor in the Department of Civil and Environmental Engineering, and his team have developed innovative vehicle technology becoming leaders in transportation. From their bicycle simulator that is a fully instrumented Trek bicycle with an added electronic output steering and speed control to their walking simulator that includes a treadmill and wearable gait sensors, they have made a huge impact in transportation research.
One of the lab's key features is its ability to replicate real-world conditions in a controlled environment, which allows researchers to test newer technologies, like autonomous vehicles and e-scooters, without putting real-world drivers or others on the road at risk. For the past 10 years, MU researchers have used the lab's virtual environment to study various modes of human transportation — be that on foot or using a bicycle, wheelchair, motor vehicle or electric scooter.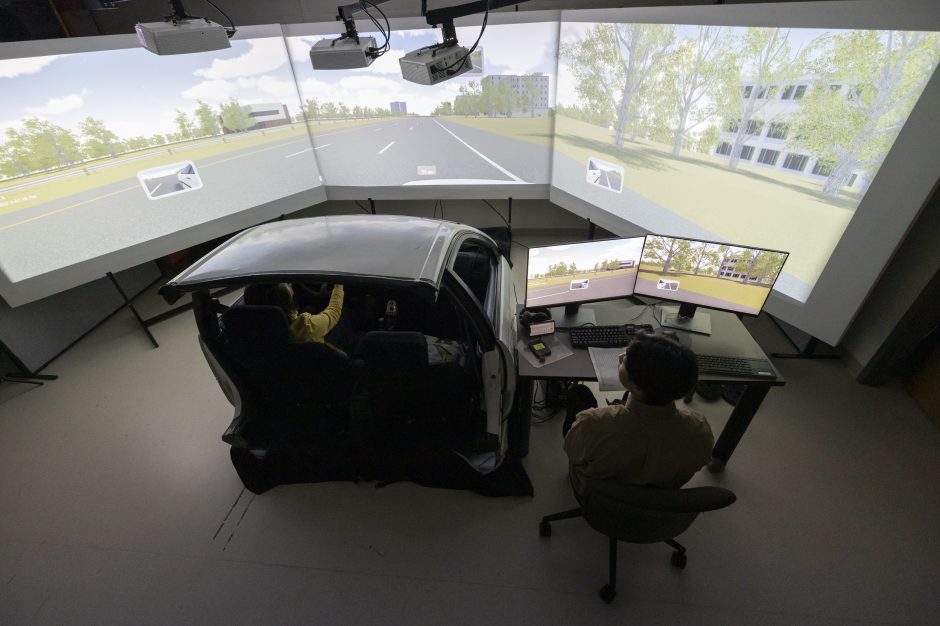 Modern modes of transportation
One of the newest modes of transportation that ZouSim has researched is e-scooters. By replicating e-scooters like those produced by large mobility companies, Sun's team can assess the safety and road behavior of one of the latest emerging modes of transportation.
"We don't know a lot about how people use the e-scooters and whether they use them safely," Sun said.
Along with e-scooters, Sun's team is experimenting with autonomous vehicles to create data to help inform future safety policies for deploying autonomous vehicles on roads in Missouri and beyond.
"We're really excited about the technology that's been developed to replicate autonomous vehicles," Sun said. "We have great hopes that it will improve safety because it takes the human equation — distraction and error — away from driving. Yet, at the same time, we don't know yet how human drivers will react to being in the same real-world environment as autonomous vehicles."
Since there isn't much field data on how people react to self-driving cars on the roads, Sun's team is collecting data by networking all of the different transportation modes in the same virtual world, so they can create scenarios like an autonomous vehicle approaching a group of people walking at a crosswalk.
"Let's say an autonomous vehicle is approaching a group of bicyclists," Sun said. "We can safely test those models in a virtual world. We can't quite replicate that level of safety in the real world."
Not just traffic studies
Recently, Sun's team has been working with the National Academies of Sciences, Engineering and Medicine — private, nonprofit institutions that provide expert advice on some of the most pressing challenges facing the nation and world — to study the effects of changing the height and design of airport signage.
"Sometimes airport signs are designed for the view of people who are standing up or walking around from different heights and angles," Sun said. "So, when you're someone who's sitting down or using a wheelchair, things can look different and navigating airports could become more challenging."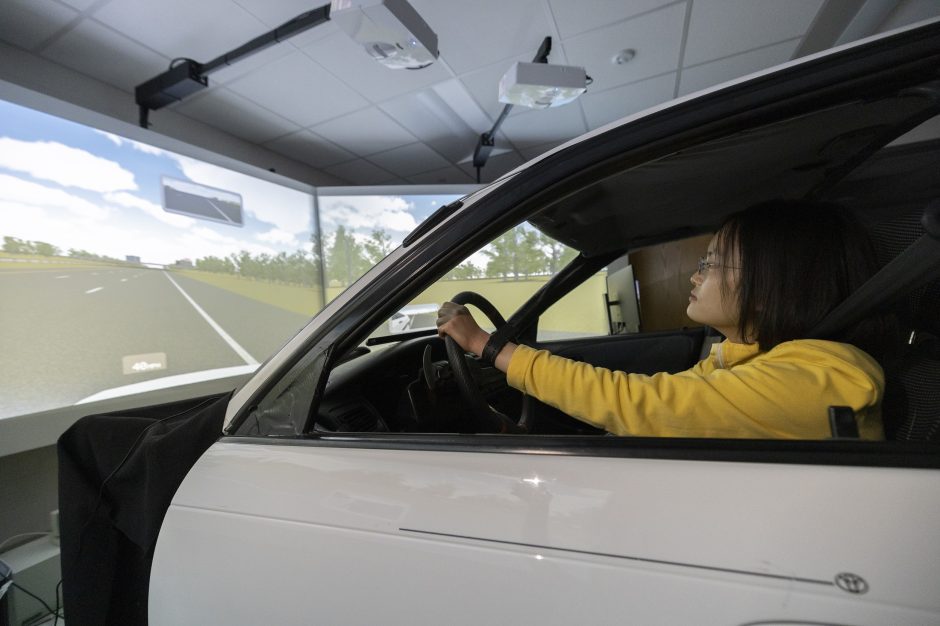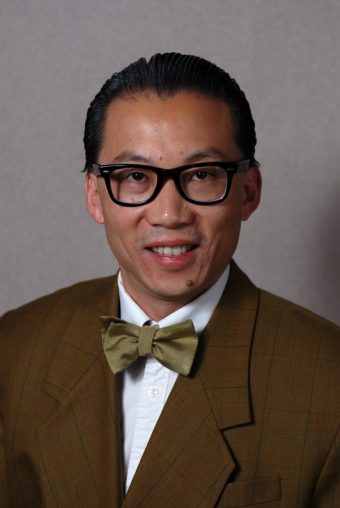 Safety first
Compared to a real field study, the MU ZouSim Lab allows researchers to easily introduce and build multiple types of scenarios to help make transportation safer and more efficient.
For instance, Sun has created simulated safety courses that deal with all modes of transportation to help prevent work zone accidents. He has also conducted research on the safety of ride sharing, highway design and traffic operations in partnership with state and federal highway partners.
"For example, we have improved the J-turn, a design that has really decreased a significant amount of very severe crashes," Sun said.
Inspiring the next generation
The ZouSim Lab is a popular stop on MU's educational tours, giving Sun and his team a chance to showcase the lab's advanced technology and innovative methods to perspective students in hopes of inspiring the next generation of civil engineers.
"I think the kids who come through our tours are surprised by the amount of technology that's involved with what we do," Sun said. "For example, we can simulate the entire world for them, and that shows students that the technology that they are used to can also be part of their careers."
Story written by Abigail Durkin