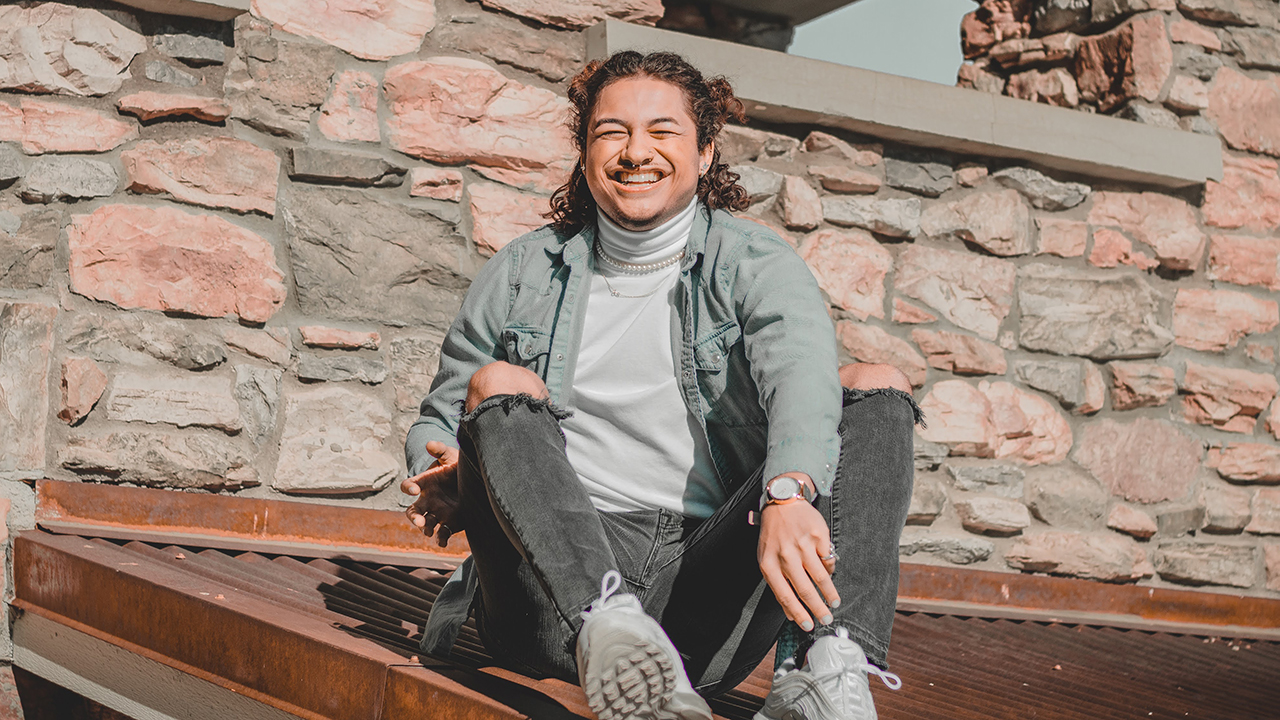 Sept. 7, 2022
Perhaps it was his upbringing in the Denver-metro area that gave J Jordan a high-altitude perspective of his far-reaching college options. But it took only one visit to the University of Missouri to convince him this is where he belongs. Now, the psychology major is determined to do all the things, meet all the people and make the most of every available moment.
Why did you choose Mizzou?
I always knew I wanted to go out of state for college. I wanted to have new experiences and meet new people — I didn't want my college experience to feel like high school all over again, so I applied to schools all over the country.
Mizzou wasn't on my radar at first, but a Mizzou representative came to my high school in Colorado during my senior year. She showed me photos of campus and MizzouRec, and that's what really drew me in at first. I was really involved with basketball and track during high school, so a nice rec center was appealing to me. We also talked about downtown Columbia and that's when I realized how cool Mizzou would be.
What were the most important factors to you?
I am very organized, so I created an entire spreadsheet of schools I applied to with columns filled out for population, campus size, tuition and student-to-faculty ratios. Because I was able to talk with a rep, I was able to get all of my questions answered. At that point I decided to come to Missouri and take a tour of Mizzou. My mom, sister and I made the trip. We walked around and saw how beautiful campus was firsthand. After seeing it for myself, I made the decision right then and there.
What do you like most about Mizzou?
My favorite thing about Mizzou is the accessibility of it. I love that when Mizzou and the campus was built, downtown Columbia was built around it. Everything is so walkable. Even though Mizzou is a large school, it feels small because you see so many people you know. Whether you're walking to the student center or Ellis Library to study, you'll always see someone familiar. I love that.
What have been the most important lessons you've learned so far?
Creating relationships and making connections have been the most important aspects of college for me. Just knowing people is a huge part of life. Every organization I've joined has led me to more and more people, which in turn has led me to other organizations. For example, joining the tour team led me to people in admissions, which allowed me to further my connection with Mizzou's rep in Colorado and travel to my hometown to give a presentation. It's crazy to think that only two years ago I was sitting in a chair listening to a presentation. It is so important to get involved and build relationships — especially in this stage of life. You never know what might come out of it.