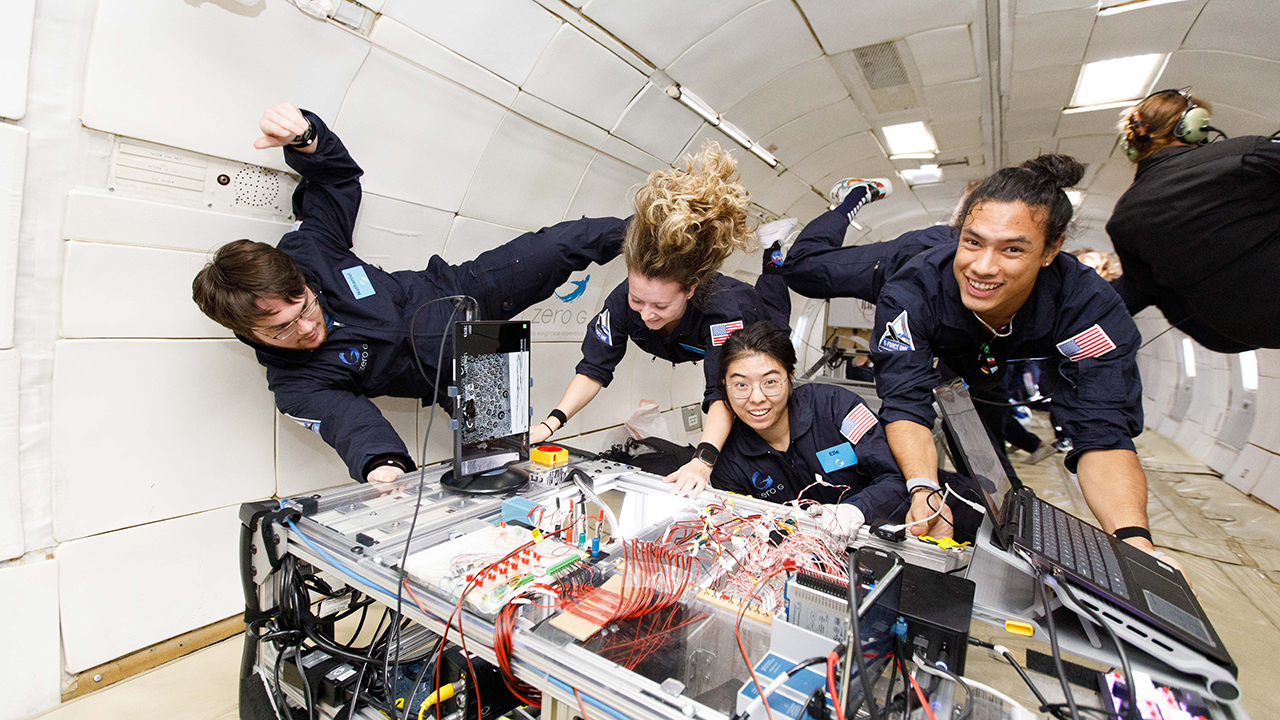 Feb. 8, 2022
Under the guidance of Chung-Lung Chen, a group of University of Missouri College of Engineering students performed research on water droplets aboard G-FORCE ONE, a modified Boeing 727 that takes passengers on flights that create a zero-gravity environment.
They had about 20 seconds of zero-gravity conditions each parabola — or flight paths that result in zero-G — to collect data to see how they could better control water droplets. The research could have significant impacts on the future of space travel.
"I found it calming and peaceful," said junior Abigail Penfield, who had fun doing flips and turns in the air while doing research.
This was the third year in a row Mizzou Engineers have visited G-FORCE ONE in Florida as part of ongoing research Chen is conducting to develop water-harvesting technology on spacecraft.
"The undergraduate students really had to help each other with complicated tasks," said Chen, who traveled with the team for the first time. "It was a good experience because in the real world, things aren't as controlled as in the lab. I gained an appreciation for how many details they have to know and work through on the spot in a compressed amount of time."