Sept. 9, 2021
Contact: Deidra Ashley, ashleyde@missouri.edu
Whether it's a few weeks over a break or an entire semester abroad, there is a study abroad program suited for everyone at the University of Missouri. At the Sept. 8 Mizzou Abroad Fair hosted by International Programs, students learned about programs and resources that can help them become global citizens. Here are a few photos from the event:
Miguel Ayllon, director of study abroad, arranges an information table. Ayllon encourages those interested in studying abroad to attend Study Abroad 101. "It is a great resource for students wanting to learn everything A to Z about study abroad," Ayllon said.
With so many programs offered, it's important to check the application deadlines of each program, as they may widely differ. Some applications are due as soon as Sept. 20, so check soon if you want to participate in a program over winter break or in the spring.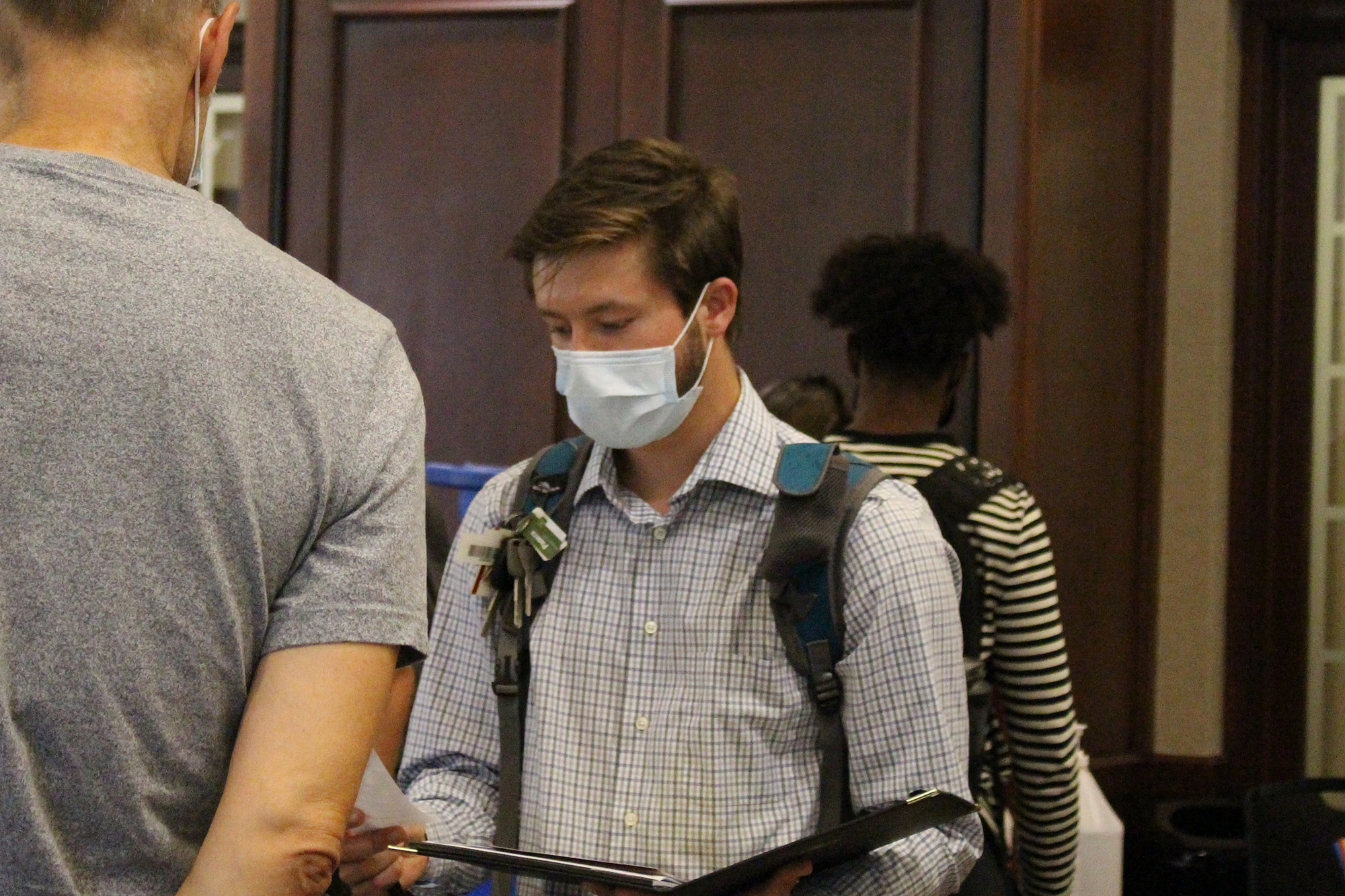 Devin Allaman, a sophomore civil engineering major from Lee's Summit, Missouri, talks with an engineering study abroad program leader. Allaman plans on spending a semester abroad in Spain. "I am looking forward to having the opportunity to both continue toward my major of civil engineering while utilizing my Spanish minor in everyday life while living in Spain."
"Mizzou students can come to us for study abroad help and assistance in planning their study abroad experience," said Hilary Baumann, executive assistant to the vice provost of international programs, pictured left. International Programs also provides help with passports, program applications and study abroad scholarships.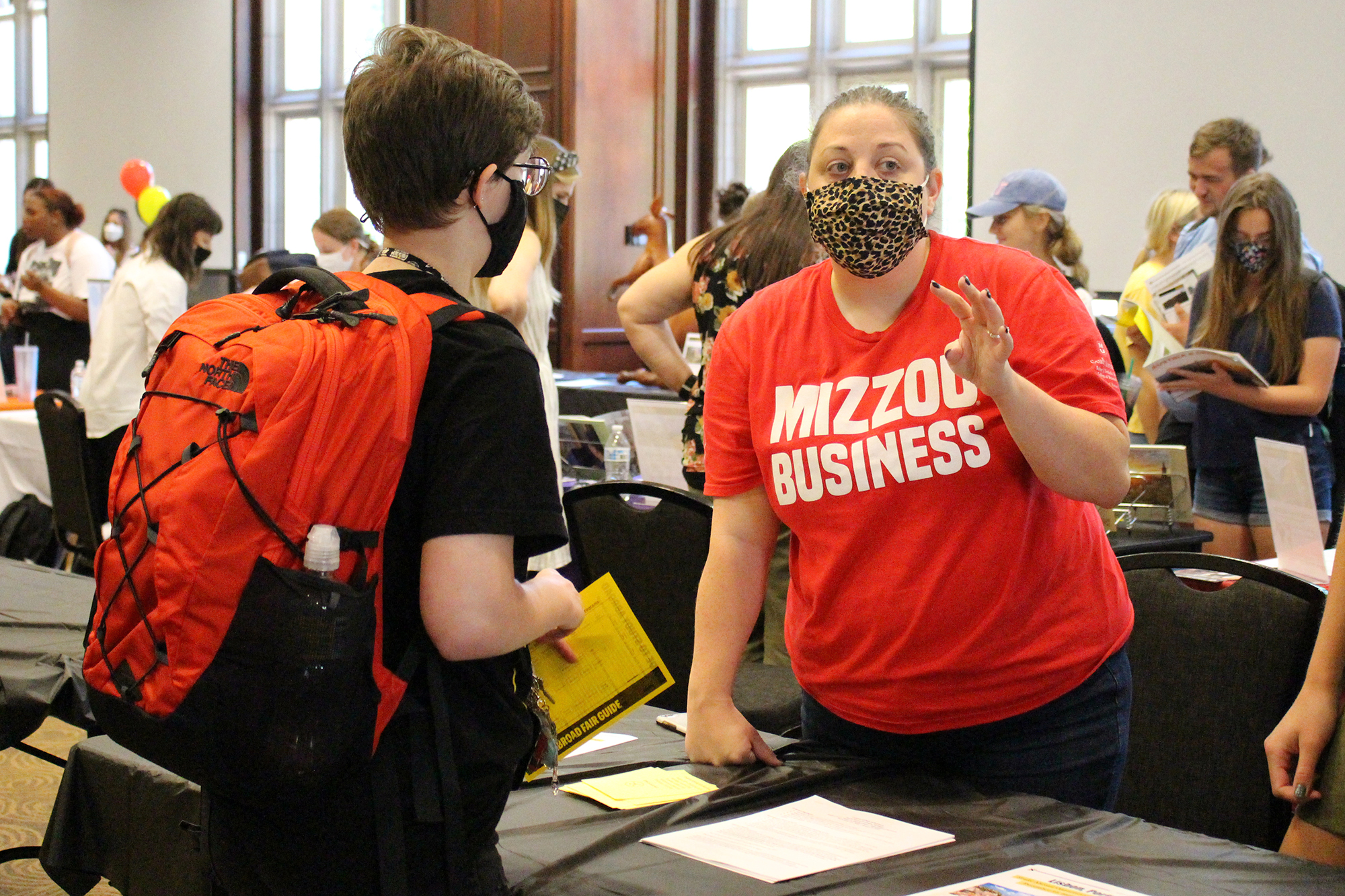 In addition to programs through International Programs, the Trulaske College of Business and Missouri School of Journalism each administer their own study abroad programs.
(Left to right) Henry Accardo, Reth Touch and Sal Nuñes, sophomore business majors from Kansas City, all visited the Mizzou Abroad Fair to see what was available. "The fair has been useful because it gave me an idea of what to look for in a study abroad program," Nunes said.
Along with information tables about each program, snow cones were available for visiting students.
Missed the fair? Here's what you can do:
1. Attend Study Abroad 101.
2. Use the program search to explore your options.
3. Apply by the program deadline (most winter break and spring applications are due Sept. 20).