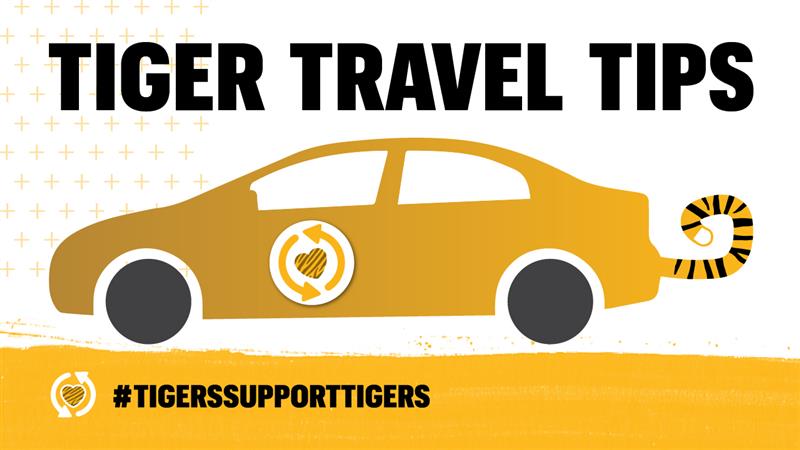 Nov. 17, 2020
Even in a good year, the holidays can be a challenge. For obvious reasons this year raises a whole new barrage of even greater issues: How do you know when it's safe to travel? What should you do before you leave campus? What can you do to stay safe at home?
The good news? You're not in this alone. With Thanksgiving break quickly approaching, Show Me Mizzou is here with travel tips and safety guidelines for the MU community.
Before you travel
Plan before you go: Make sure you review data on the prevalence of COVID-19 on campus, in Columbia/Boone County and your final destination.
Don't get caught in any red tape: If you are traveling outside of Missouri, be sure to take extra precautions and make sure you review the regulations governing travel to your destination. Some states might require the completion of a travelers' form prior to arrival, along with specific restrictions and testing requirements after arrival.
Make a contingency plan in case you can't go: If you are exposed to someone who is confirmed to be infected, you will need to isolate or quarantine before traveling. Plus, travelers who are ill, are infected or have recently been exposed to the virus won't be allowed to board public forms of transportation, like airplanes and trains. Set your expectations early so you aren't disappointed if your situation changes.
Help your immune system stay strong by getting a flu shot: There has never been a better year to make sure you get your flu shot. Students can call the Student Health Center at 573-882-7481 to arrange an appointment for a flu shot. The cost is covered by the student health fee. Flu shot costs are covered for employees who are enrolled in a UM-sponsored medical plan.
Keep your social circle small: Worried about keeping everyone healthy at home? Plan ahead and limit your social contacts for at least two weeks prior to leaving campus. Any exposure could disrupt your travel plans, so reduce the number of people you have close contact with prior to your trip.
Travel advice
Don't take the virus with you: Delay your travel if you feel sick, have been diagnosed with or may have been exposed to someone with COVID-19. Always follow your health care provider's guidance regarding recommended isolation/quarantine periods and when travel can be resumed.
Take the shortest way home: Take a direct flight if possible, and if driving, pack food/snacks to reduce the number of stops you have to make.
Show Me Renewal on the road: Take safety precautions during travel, especially if you're using public transportation. Wear a face covering at all times and stay at least 6 feet away from others. If this isn't possible, sit as far away from other passengers as possible. Carry and use hand sanitizer (with at least 60% alcohol) frequently.
Plan on some "me" time: The least risky option is private transportation by yourself. If you're a passenger in a car with others outside your household, wear a mask and sit in the back seat. If weather conditions permit, open the windows.
Keep it clean: Use disinfecting/sanitizing wipes to clean touchable surfaces in whatever form of transportation you're using.
For additional travel tips, see the CDC's travel guidelines.
Tips for enjoying the holidays
Holiday celebrations
The CDC offers suggestions for holiday celebrations:
Keep your dinner party at home: Have a holiday dinner only with people who live in your household.
Share with others, but not the virus: Prepare favorite recipes and deliver meals in a way that doesn't involve contact with others.
You probably miss Zoom: Host a virtual dinner and share recipes with friends and family.
Skip the line: Shop online rather than in person.
Get the best spot: Watch holiday parades from home.
If you do host, host less: If you have a small outdoor dinner with family and friends who live in your community, follow the CDC's recommendations on hosting gatherings.
For additional considerations for holiday celebrations, see the CDC website.
Self-care and mental health
Try to eat healthy foods, drink lots of water, exercise and get plenty of sleep. Take time for relaxing activities like puzzles, arts and crafts, or baking. Even when you're away, Mizzou is here for you. Students can take advantage of the MU Wellness Resource Center and Counseling Center, university employees have access to the Employee Assistance Program and everyone with a university email address can use the Sanvello app for free.
For more on safely enjoying the season, see tips from MU health psychology expert Kimberly Kimchi.