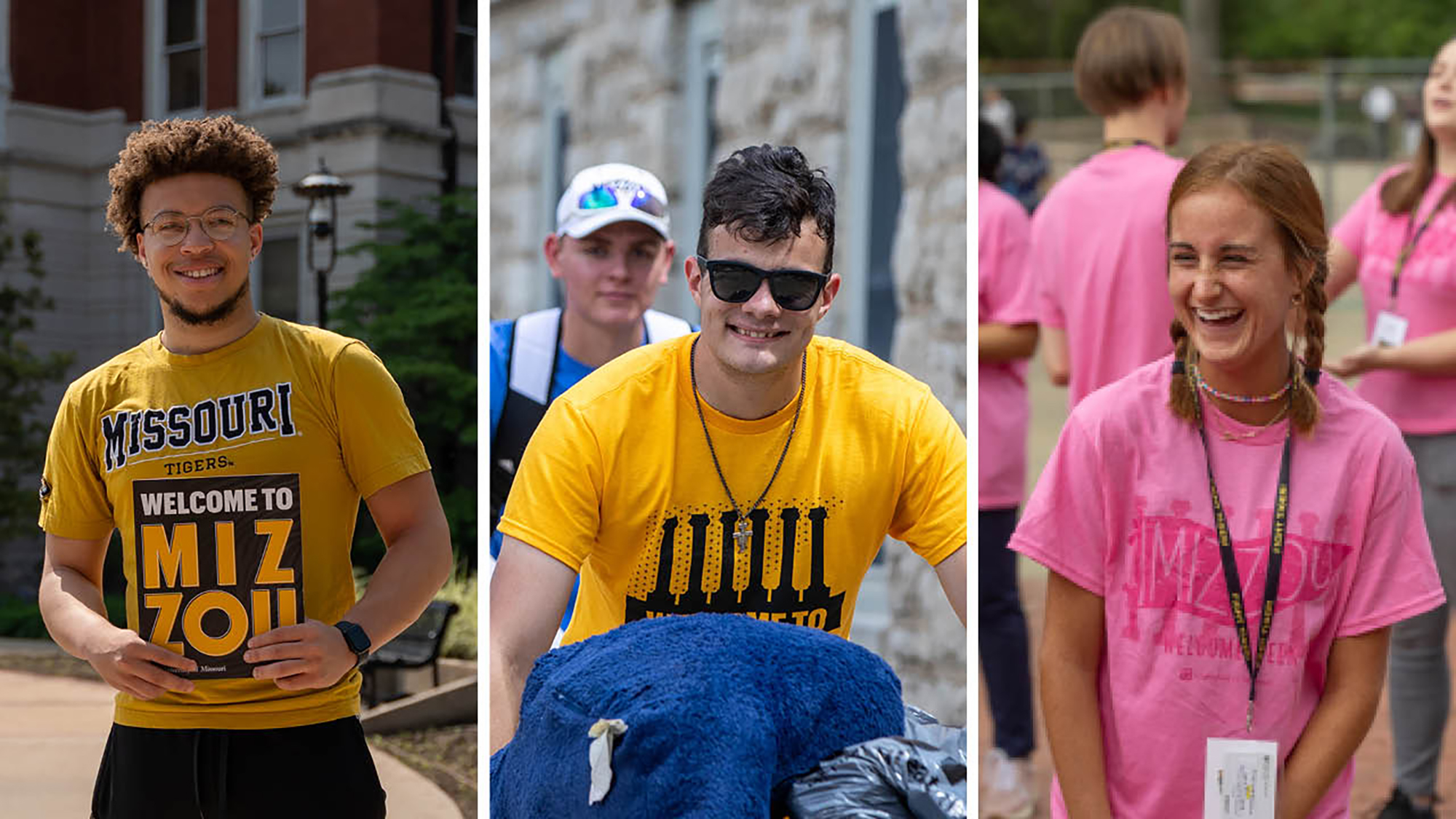 May 22, 2023
Contact: Marcus Wilkins, wilkinsm@missouri.edu
From enrollment to commencement and beyond, the University of Missouri is known for many inspiring and high-energy events on its picturesque campus. Long before Tigers toss their caps in the air, a trio of summer events annually ushers in a new Mizzou class.
As students (and their families) arrive on campus, whether it's Summer Welcome, Missouri Scholars Academy, Life Sciences Quest, or any of the dozens of summer programs hosted on campus, we all play a part in making those first impressions memorable. Be sure to welcome them with a smile, offer directions, or — if you don't have the answer — help point them toward resources.

Here are some events and info you need to know.
1. Summer Welcome (June 6-July 6)
Summer Welcome — Mizzou's orientation program — brings nearly 6,000 new students into the fold and launches world-changing collegiate careers. Over the course of two days, students and their families will learn about campus resources, academic expectations, spirited traditions and life in Mizzou's award-winning residence halls.
How you can help: Keep an eye out for the signature Summer Welcome folder, smile, say "hello" and step in to provide directions when possible.
2. Move-in (Aug. 12, 16-17)
This August, a new class of Tigers will be moving into their campus homes. Early move-in, for students participating in sorority recruitment, Marching Mizzou, and other select organizations, will take place Aug. 12. All other students will move in Aug. 16 and 17.

How you can help: Be mindful of the traffic flow around the residence halls and plan accordingly. You can also sign up to be one of more than 1,200 volunteers who make the event a success.
3. Welcome Week (Aug. 16-20)
Welcome Week helps give our newest students a hearty "M-I-Z!" in every way. New Tigers are encouraged to attend events related to whatever they might find interesting, such as Fraternity and Sorority recruitment, painting the M at Faurot Field or joining one of Mizzou's 600-plus student organizations. They'll also get to know the wonderful people in their academic home — the school or college they'll be a part of for the next few years.
How you can help: Wear black and gold, help new students feel welcome and put out Mizzou-rah vibes!