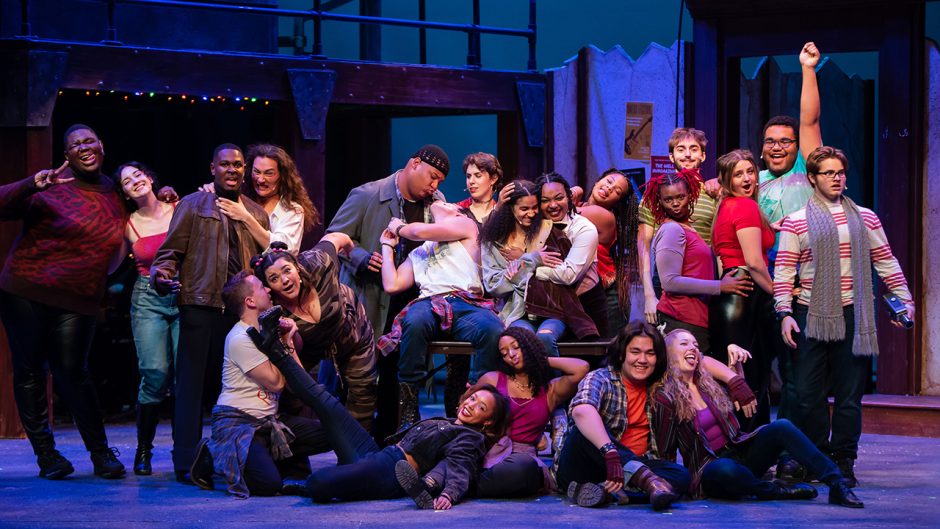 June 9, 2023
The University of Missouri's Larry D. Clark Summer Repertory Theatre lineup for 2023 will have audiences laughing, pondering and singing along.
Shows will include performances of "Jacked!" and "Little Shop of Horrors."
When the curtain rises, more than 100 performers will continue the legacy of the late Larry D. Clark, former Department of Theatre chair and dean of the MU College of Arts and Science. Clark, who died in 2014, began the summer theater company in 1969. Since then, the department continues to invite Broadway professionals to work alongside student and alumni performers.
"Larry Clark's program allows students to broaden their talents through a hands-on experience working alongside alumni as paid professionals in a theatre company," said Mimi Hedges, department chair, associate professor, scenic designer and director of production.
Mark your calendars
"Jacked!": June 14–17, 7 p.m.; June 16, 11 a.m.; June 17–18, 2 p.m.
"Little Shop of Horrors": June 29–July 1, July 5–July 8, 7:30 p.m.; July 2–9, 2 p.m.
Read more from the College of Arts and Science