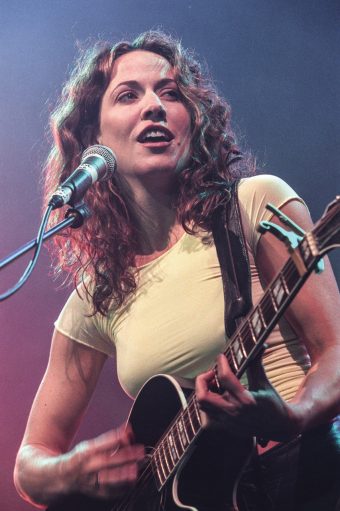 Published on Show Me Mizzou Sept. 4, 2023
A Mizzou alumna has become the first Tiger to be inducted into the Rock and Roll Hall of Fame. Music education major (and Grammy-winning singer-songwriter) Sheryl Crow, BS Ed '84, was among seven members of the 2023 class to be awarded the honor. Crow, best known for her songs "All I Wanna Do" and "Everyday Is a Winding Road," will join fellow performer inductees Kate Bush, Missy Elliott, George Michael, Willie Nelson, Rage Against the Machine and the Spinners during the 38th annual ceremony, which will take place Nov. 3. Her Mizzou legacy was assured (as if it hadn't already been) in 2022 when the new Jeanne and Rex Sinquefield Music Center's choral performance and rehearsal space was christened Sheryl Crow Hall.
To read more articles like this, become a Mizzou Alumni Association member and receive MIZZOU magazine in your mailbox. Click here to join.