Feb. 13, 2023
Contact: Eric Stann, 573-882-3346, StannE@missouri.edu
Creativity is what makes Ken Sheldon tick and keeps him happy.
A Curators' Distinguished Professor of Psychology at the University of Missouri, Sheldon is part academic, part rockhound, part musician, part photographer — and more recently, he's a writer, too.
"I value creativity most in life," he said. "I like the excitement of making new connections and creating things. I have this sort of restless energy, so I like to make things and do things and write things. It feels just about as good as anything."
His rockhounding days started years ago when he and his wife were in grad school. They'd take summers off and hit the road.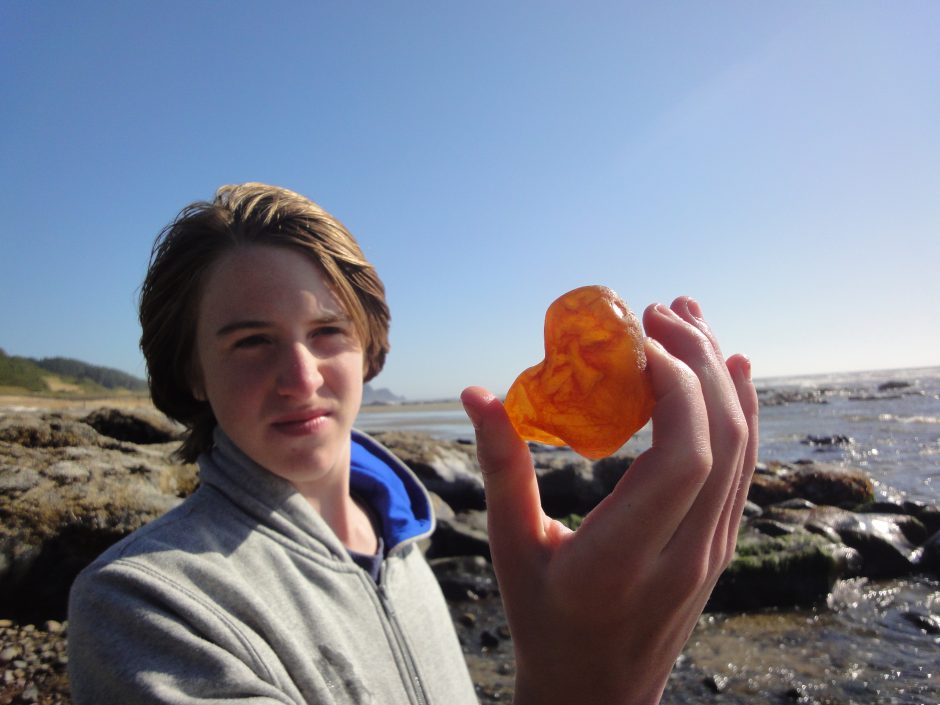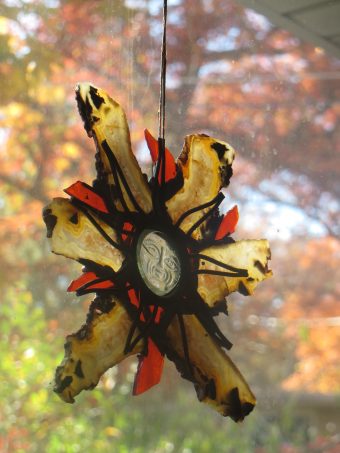 "We've always taken our kids with us wherever we go," Sheldon said. "We do a lot of backpacking trips up in the mountains. This is usually where I can find the rare rocks."
He is especially fond of rare rocks like agates, which he has used to design stunning stained-glass windows in his home.
"I can take this rock called an agate, slice it, and put them together to make stained glass. When light comes through it, it looks really cool with lots of colors and patterns," Sheldon said. "I guess it started when I was little; I remember I had a rock collection when I was 8 or 9 years old."
When Sheldon is not traveling with his family or teaching as a professor, he can be found playing tennis, photographing nature or making music.
"I'm also a keyboard player and composer," Sheldon said. "For the last 10 years, I was in a band here in Columbia called the Hellbenders based on the endangered Ozark salamander."
The Hellbenders played eclectic music with folk influences all around Columbia, but Sheldon's impressive musical talent did not come as a surprise. He completed his senior honors thesis on melodic perception.
Sheldon has studied numerous psychological concepts including enlightenment, happiness and intrinsic motivation, and a large part of his research covers the pursuit of happiness. For instance, in his new book Freely determined: What the new psychology of the self teaches us about how to live, he focuses on the concept of free will interlaced with self-determination.
"Growing up, my stepdad, even though he was a law professor, challenged me on the free will question, which is part of how I got into the topic of this book," Sheldon said. "He and I had a lot of intellectual debate, going back and forth. So, during the pandemic I just started writing about free will."
Sheldon has written eight academic books in the past, but his newest book is different.
"The first half of the book is all about why free will might be real and determinism might be false," he said. "The second half of the book covers self-concordance. We really do choose and select our goals, but do we do it well? The final part of the book talks about what happiness is and how do you get it?"
After attending seminar training, workshops and researching the concept of happiness for multiple decades, Sheldon has seen a central theme emerge along the way.
"I always think back to the phrase in the Declaration of Independence that we should have the 'right to pursue happiness' as a fundamental American right," Sheldon said. "I think that's incredibly good advice, because life is an experiment and we're trying to figure out what makes us happy and what doesn't. It's so important to be able to pursue that and learn from your mistakes. That is one of my biggest findings after all my years of research."
Story written by Erin O'Connell