Sept. 19, 2023
Contact: Sara Diedrich, 573-882-3243, diedrichs@missouri.edu
The first time Hawaa Fayed stepped onto a farm was during the two years she spent living in East Africa near her grandfather's farm. While there, she was intrigued by the trees and plants and inspired to learn more about them. Now as an undergraduate research assistant at a University of Missouri cornfield, Fayed's eye's still light up when she discovers a small sprout.
The MU senior majoring in biochemistry is researching maize kernels in hopes of helping to reduce acrylamide formation in maize-base food products. Her research, aimed at providing the community with safer and healthier food options, is inspired by one of MU's core values — discovery.
"In science you just have a theory in your research and then, if it works, you develop it. The challenge of not knowing the outcome and waiting for it and working on it and developing it is what keeps me going," Fayed said. "If there is no discovery, I wouldn't want to do research."
Fayed is focused on studying the asparagine metabolism in maize kernels, a crucial step in understanding acrylamide formation during common cooking processes. Acrylamide, a known carcinogen, forms during high-temperature cooking processes, such as baking, roasting and frying. It poses a significant health risk in various food items made from corn, such as tortilla chips and other maize-based products.
"Just knowing the impact that the research is going to have one day — it's really great to see that I can contribute to better food health for individuals," Fayed said.
Fayed's research journey began in a biochemistry class, where her professor encouraged her to explore research opportunities on campus. After reaching out to several professors, Fayed joined the Ruthie Angelovici and the Sherry Flint-Garcia labs at MU, where her research journey took flight under the mentorship of MU biological science researchers Flint-Garcia and Angelovici, who is also a principal investigator at Bond Life Sciences Center.
"It wasn't random. I was looking at them like I would look at their research and what they do, and when Dr. Angela Ruth Angelovici lab responded, I knew I had found the right fit," Fayed said.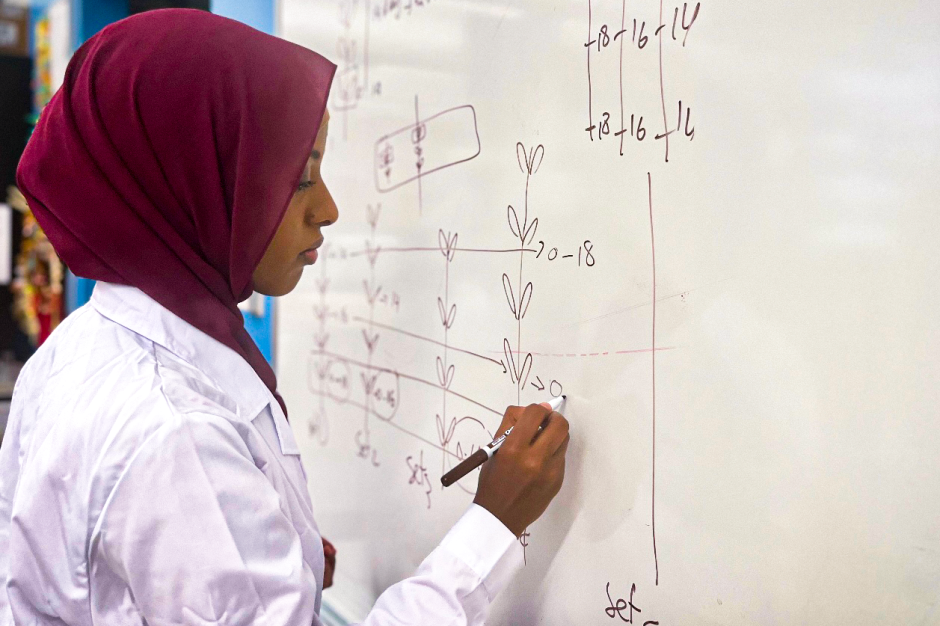 Working in the lab has allowed Fayed to gain hands-on experience in cutting-edge research. From conducting field research during the summer in the Flint-Garcia lab to studying amino acid composition in seeds in the Angelovici lab, Fayed's journey has been a dynamic exploration of plant science.
"The amazing mentors I am lucky to work with are a big part of who I am and who I will become as a scientist and as a professional," Fayed said. "They definitely left a memorable impact on me and my experience as an undergraduate researcher and will continue to positively impact my career for years to come."
Fayed's mentors and the university's encouragement extends beyond the laboratory, providing her with the opportunity to share her research findings in science communication events such as Undergraduate Research Week, the 2023 Corteva Delta symposium and MU's 2023 Interdisciplinary Plant Group seminar.
"Hawaa has taken on several opportunities, such as speaking at a conference about her research and doing an internship at Corteva, that were initially out of her comfort zone. Her willingness to embrace new challenges and push her boundaries has been inspiring. I have loved watching her gain more confidence and become the strong, determined scientist she is," said Sarah Oliver, a third-year Ph.D. student in the Flint-Garcia and Angelovici labs and Fayed's graduate student mentor.
As she nears the completion of her undergraduate degree, the opportunities Fayed found at MU have solidified her dedication to a career in life science research, with plans to pursue botany research after her graduation in the fall.
Story and pictures by Abigail Durkin