Photo gallery: Truman hands out valentines
In honor of Valentine's Day 2023, Truman the Tiger strolled around campus handing out roses and treats. See photos from his day out.
Feb. 13, 2023
Contact: Deidra Ashley, ashleyde@missouri.edu
Photos by CJ Harris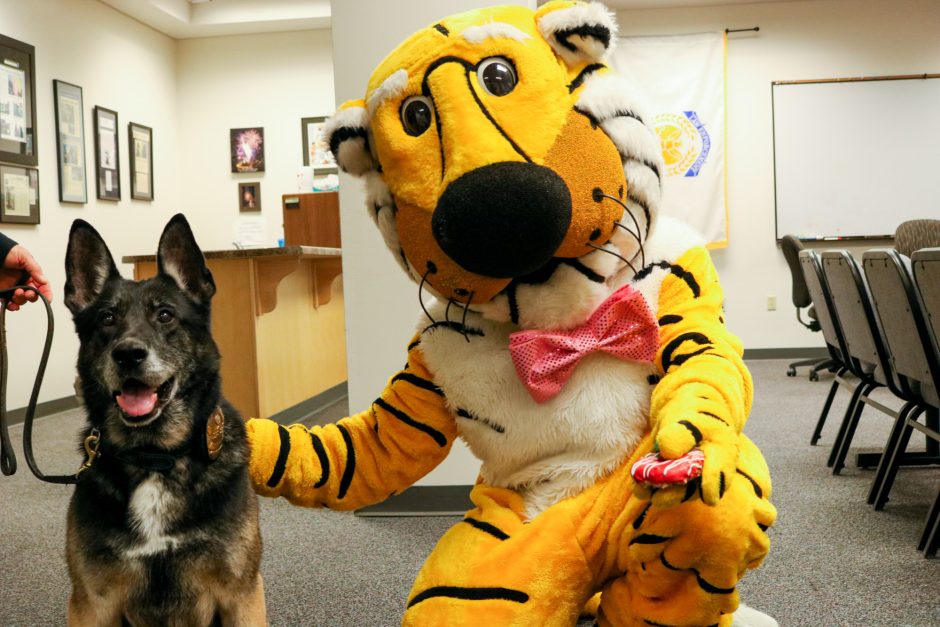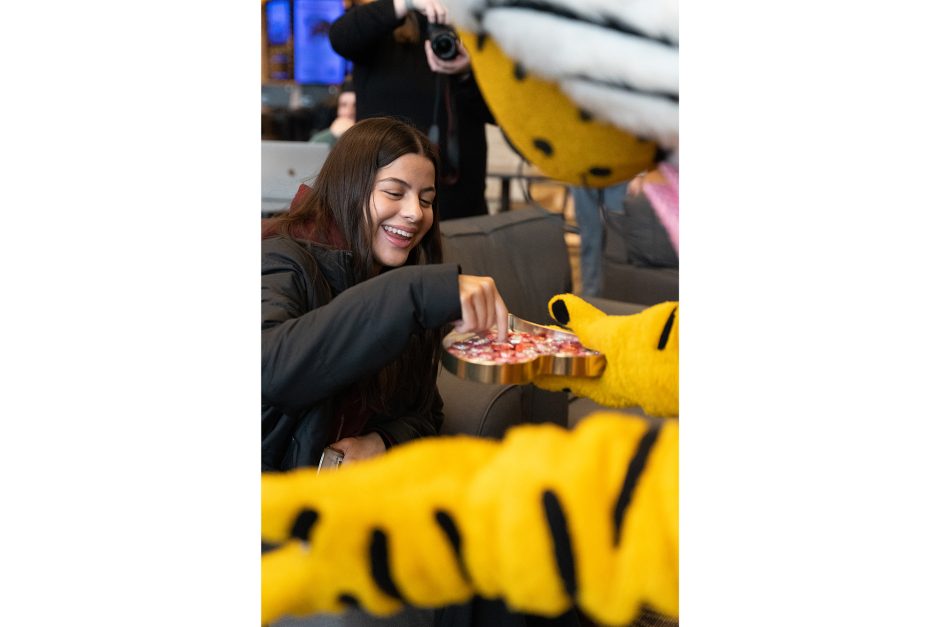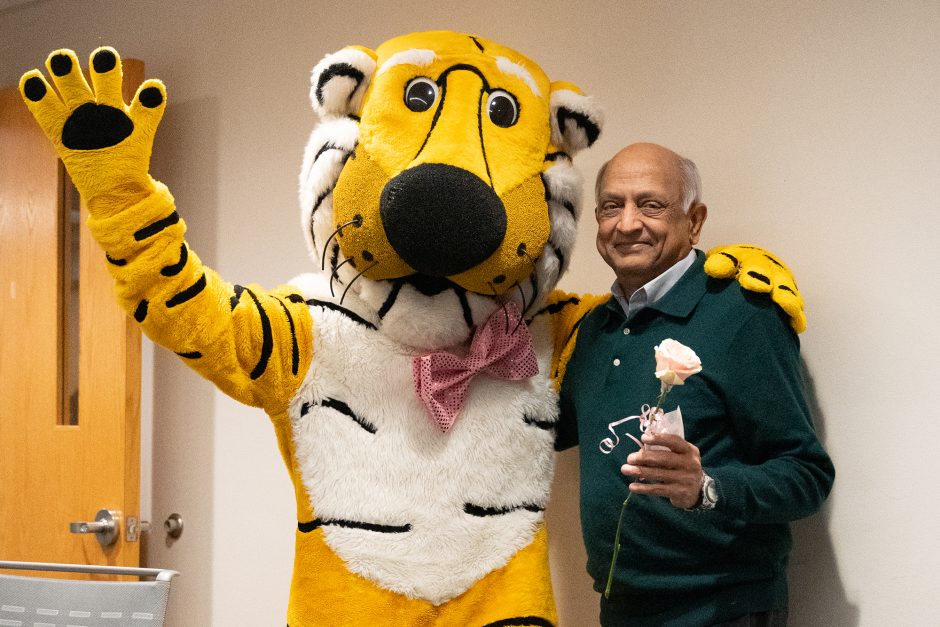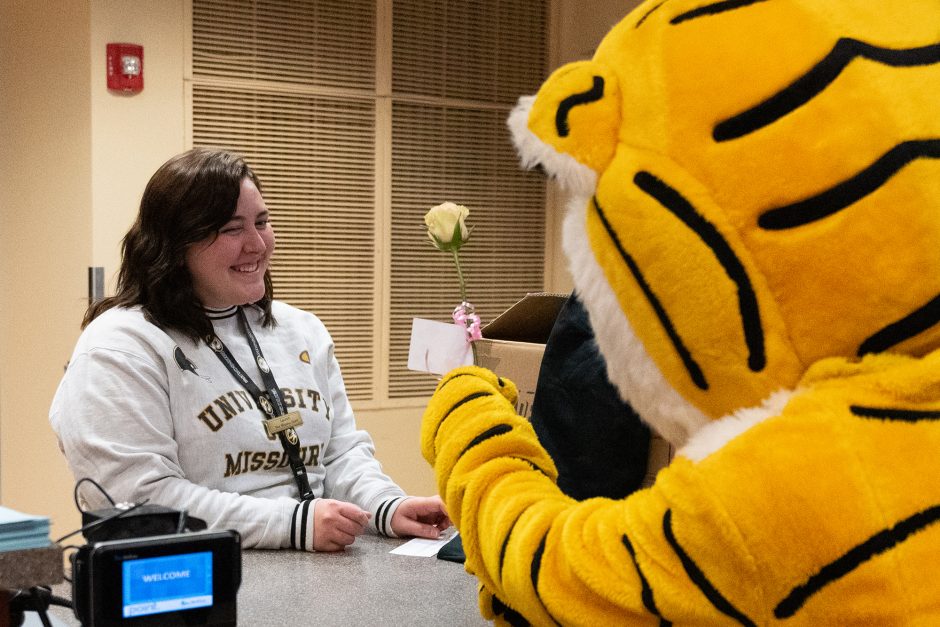 Special thanks to Tiger Garden for donating this year's roses.
Subscribe to
Show Me
Mizzou
Stay up-to-date on all things Mizzou when you subscribe to the Show Me Mizzou newsletter. Issues will arrive in your inbox every Tuesday, Wednesday and Thursday.
Subscribe