June 5, 2023
Contact: Deidra Ashley, ashleyde@missouri.edu
Photos by Abbie Lankitus and Sam O'Keefe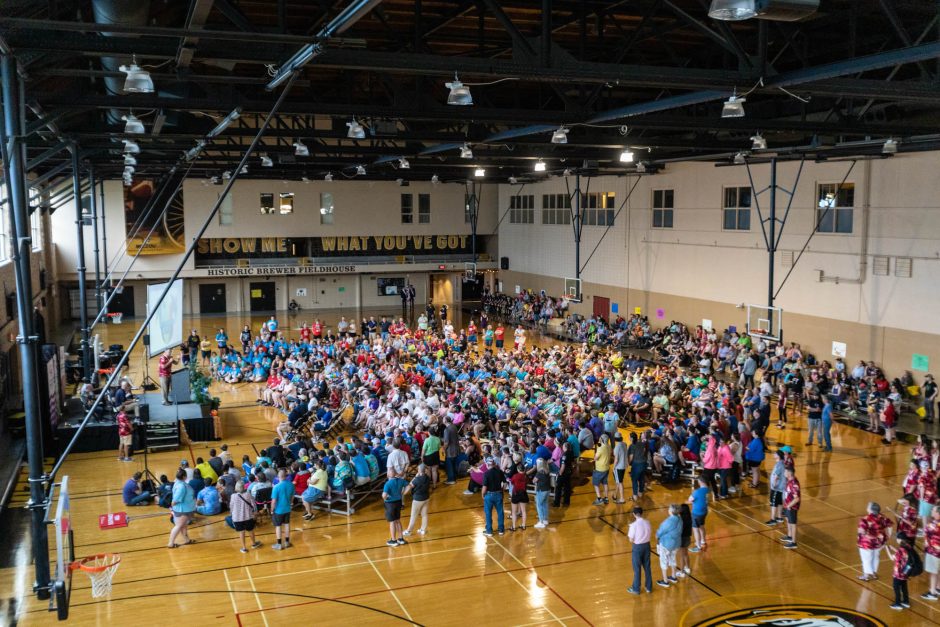 Hundreds gathered on June 2 to celebrate the opening of the Special Olympics Missouri State Summer Games at Brewer Fieldhouse.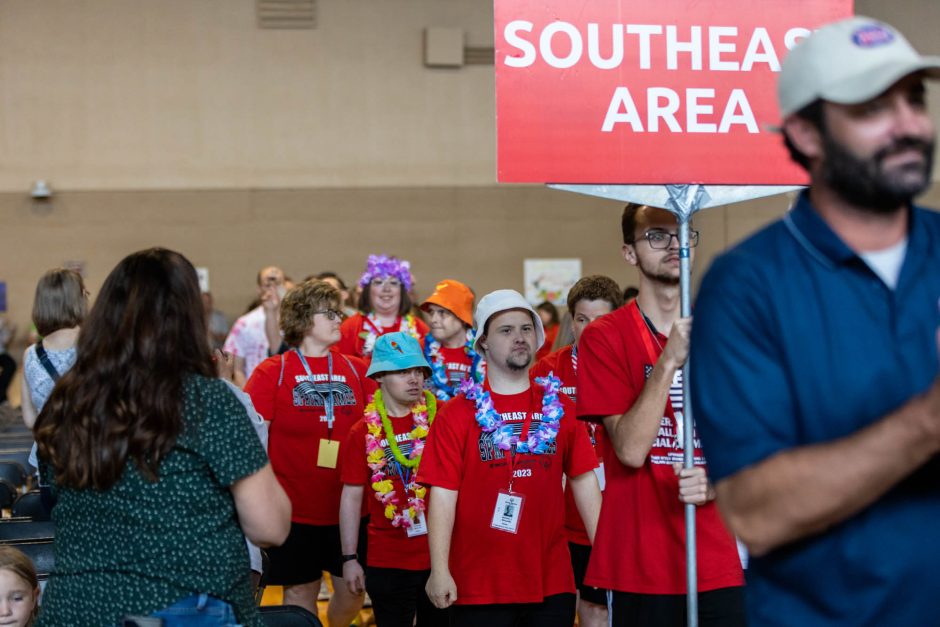 This is the fourth year the University of Missouri, UM System and MU Health Care have partnered with Special Olympics Missouri (SOMO).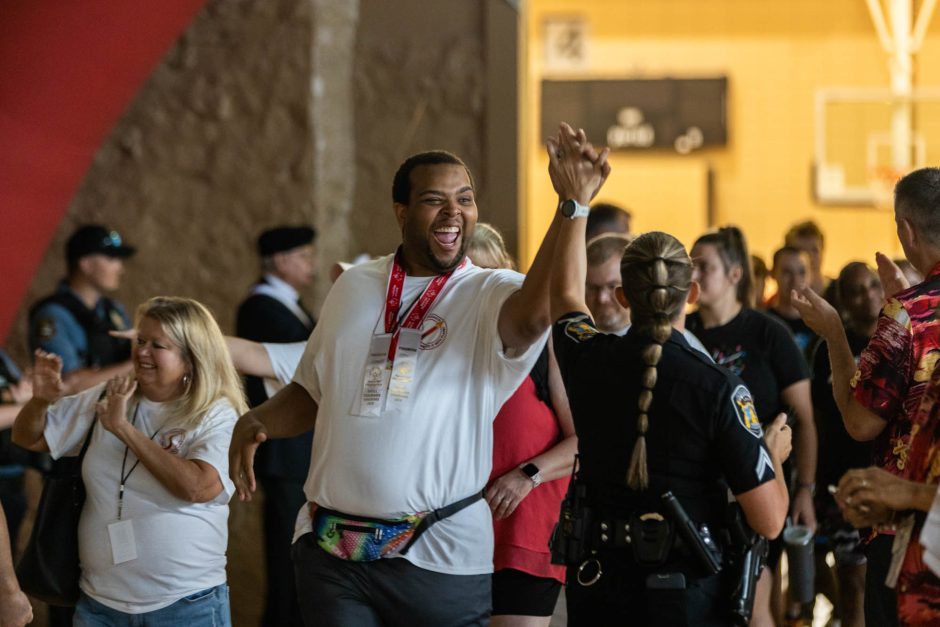 The event brings more than 1,000 athletes, Unified Partners, volunteers and coaches to Columbia to participate in events including powerlifting, swimming, track and field, and volleyball.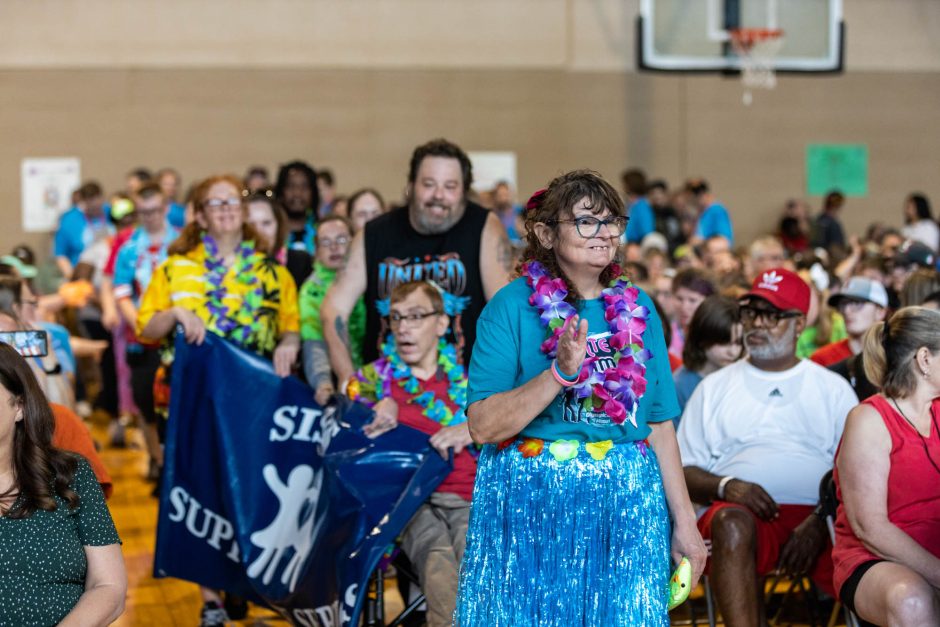 This year's theme was "Aloha SOMO," and many athletes were decked out in Hawaiian leis and colorful shirts.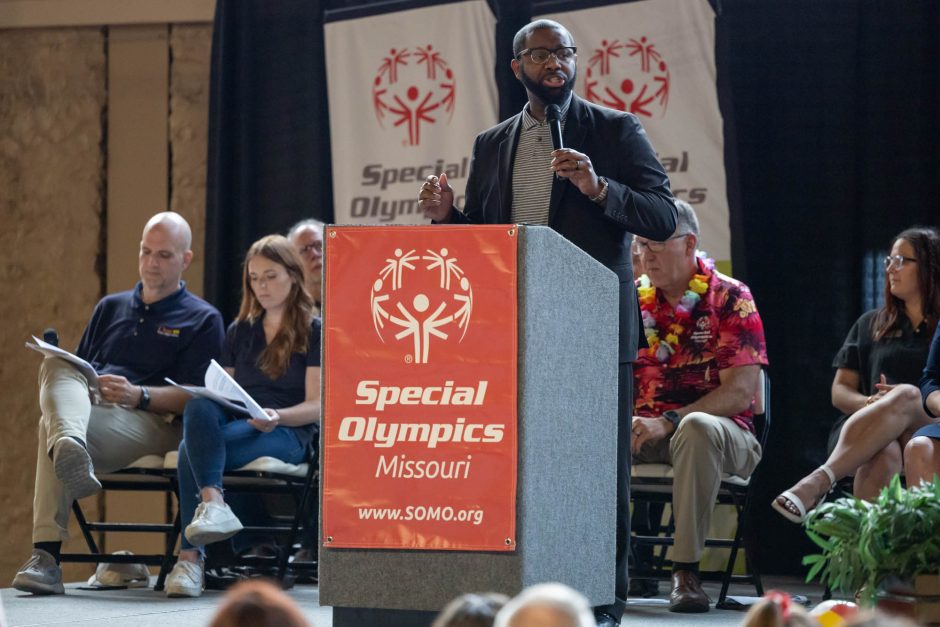 Maurice Gipson, vice chancellor of inclusion, diversity and equity, welcomed SOMO athletes to Mizzou and delivered opening remarks. The ever-expanding relationship has helped recruit personal trainers for the Special Olympics' health-and-wellness program (which promotes nutrition and healthy habits), mentors and instructors for its athlete leadership program (which facilitates higher education opportunities), and volunteers for events throughout Missouri. Mizzou also provides residence hall lodging for athletes and families during their stay.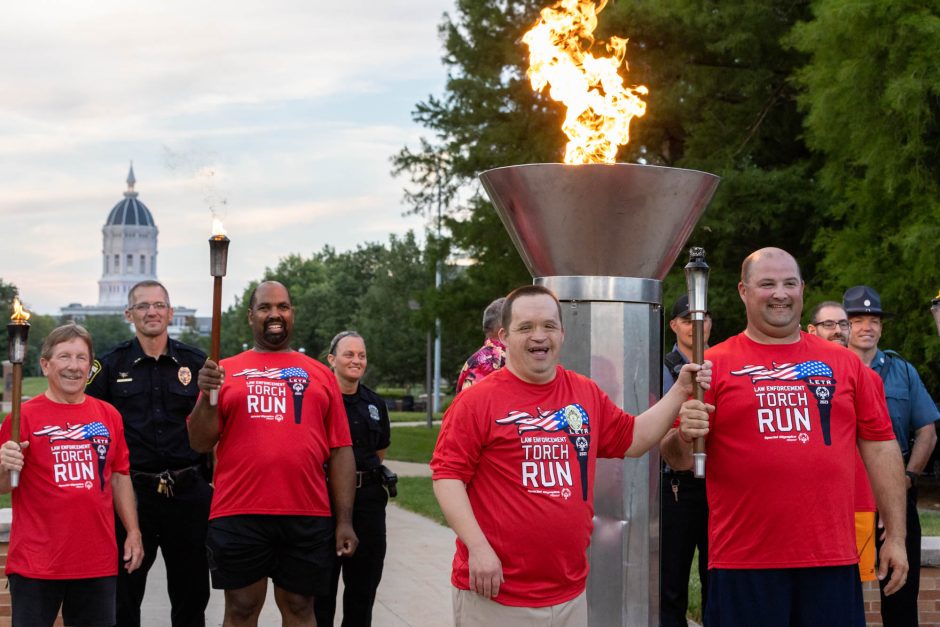 The kickoff event concluded with a ceremonial torch lighting. Tanner Hrenchir (second from right), the 2022 Outstanding Athlete of the year, and Missouri Highway Patrol Troop I Corporal Joseph Peart (right), the 2022 John Michael Letz Award winner, lit the beacon.