Photo gallery: Patriot Day 2023
In recognition of Patriot Day, the University of Missouri and the City of Columbia held a wreath-laying ceremony in remembrance of the lives lost on Sept. 11, 2001.
Sept. 11, 2023
Contact: Deidra Ashley, ashleyde@missouri.edu
Photos by Abbie Lankitus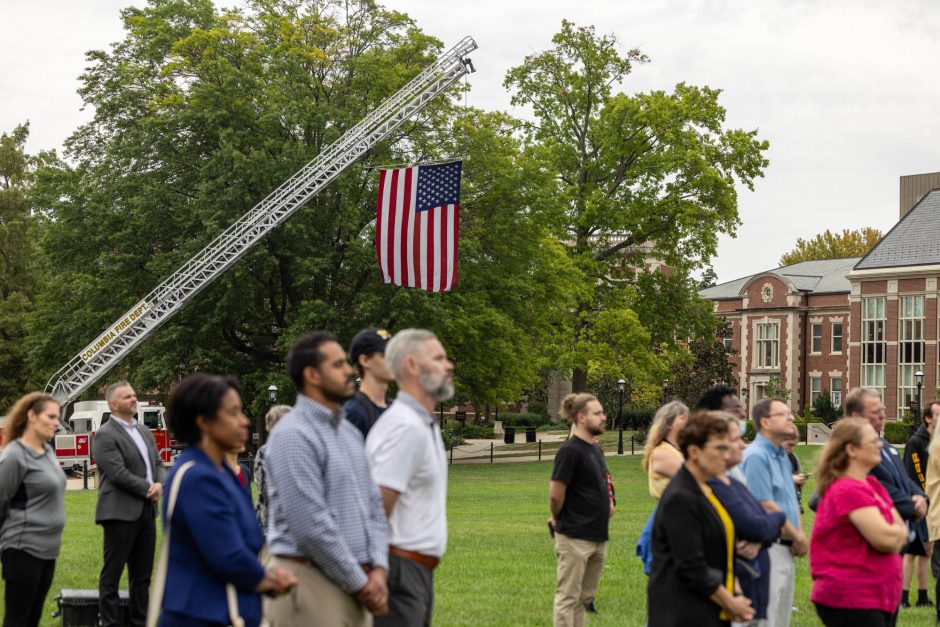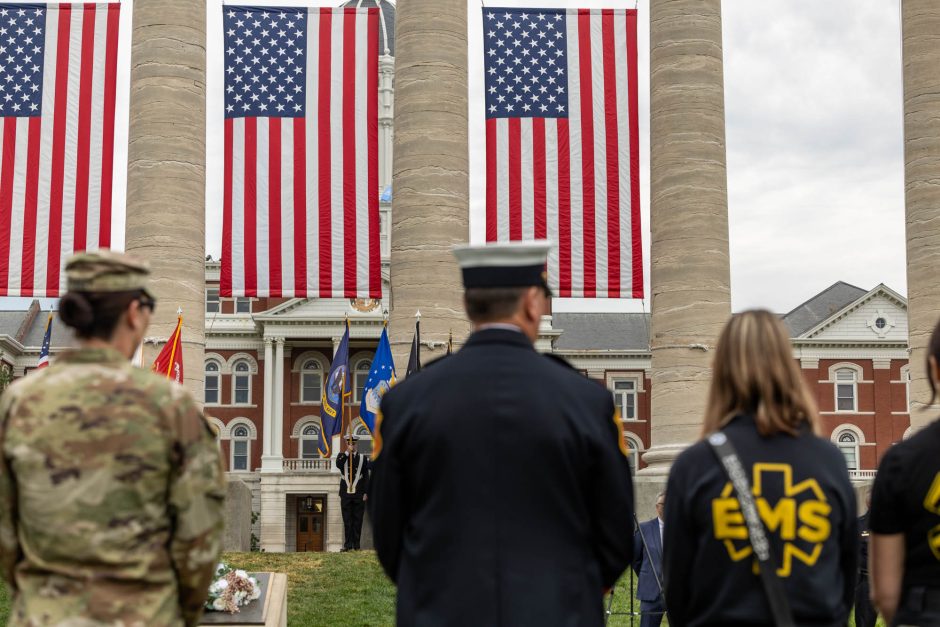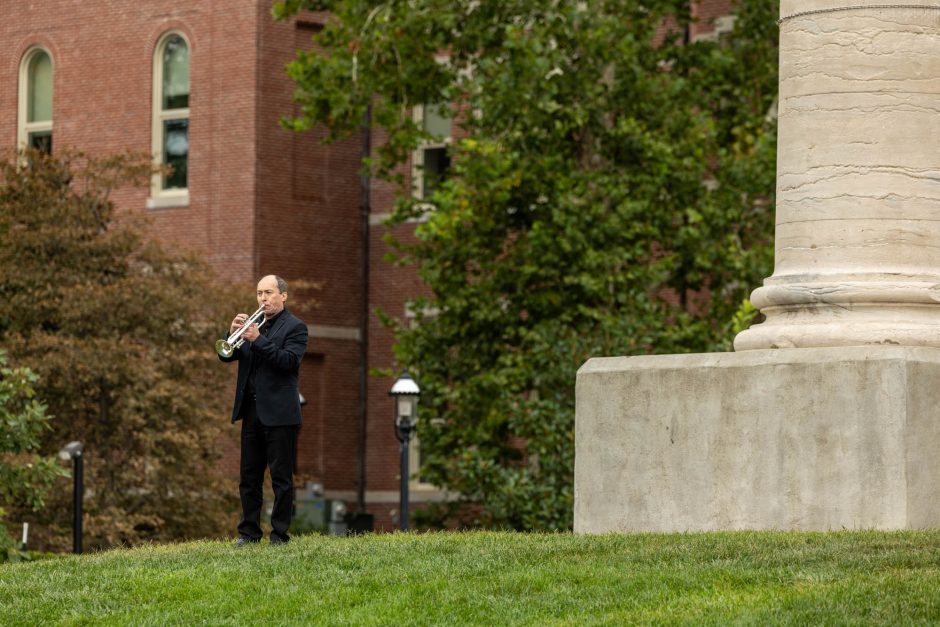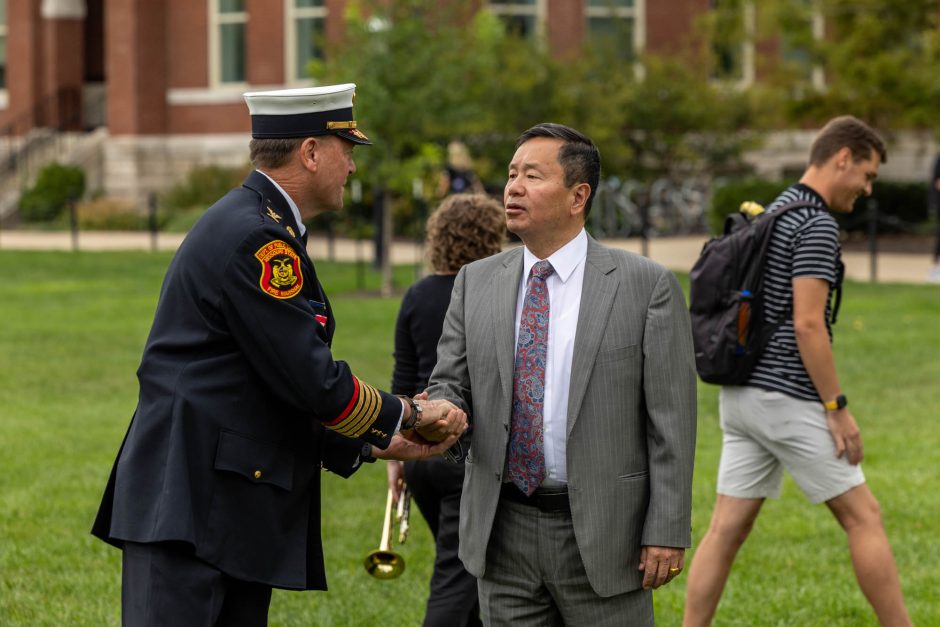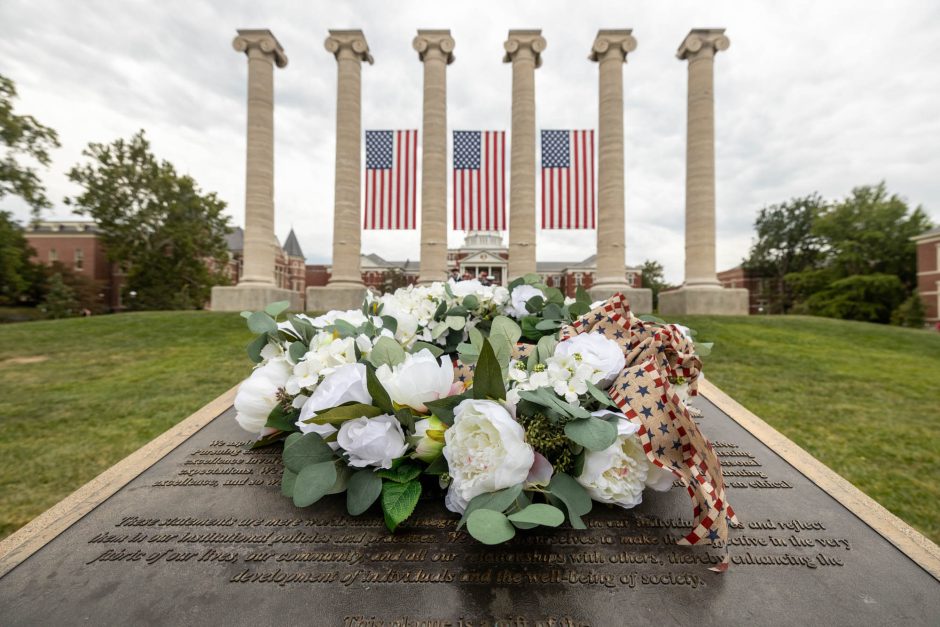 Subscribe to
Show Me
Mizzou
Stay up-to-date on all things Mizzou when you subscribe to the Show Me Mizzou newsletter. Issues will arrive in your inbox every Tuesday, Wednesday and Thursday.
Subscribe