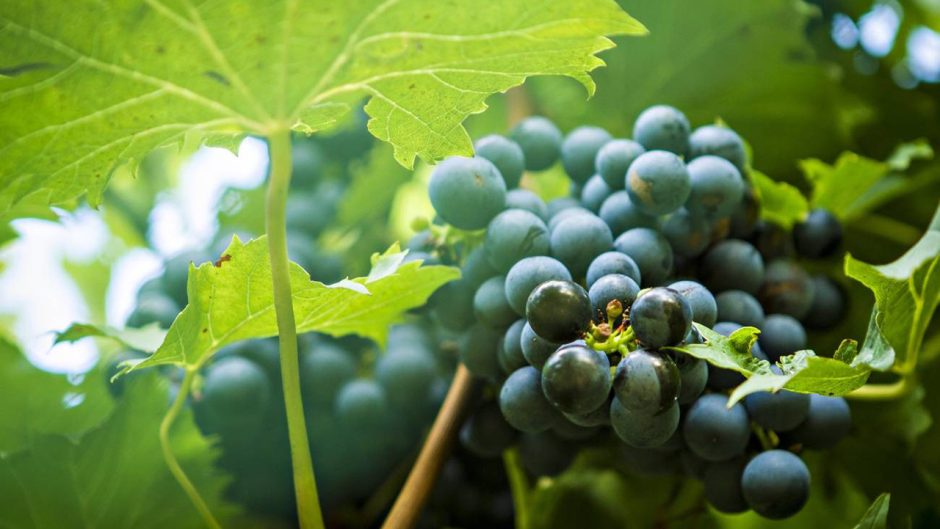 April 3, 2023
Interest in Missouri winemaking exploded during the coronavirus pandemic and the University of Missouri Grape and Wine Institute has responded to meet the demand.
The Grape and Wine Institute is a collaborative partnership between the Missouri wine and grape industry and the University of Missouri that provides information and advice on all issues related to viticulture and enology. Viticulture is the cultivation and harvesting of grapes for winemaking. Enology is the science of wine and winemaking.
In 2022, the MU Grape and Wine Institute hired State Extension Specialist for Enology, Stephan Sommer, to join Dean Volenberg, who has been extension leader of the Grape and Wine Institute's viticulture program for the past eight years. Volenberg is conducting research at Mizzou and elsewhere throughout Missouri on interspecific wine grape cultivars and advanced grape breeder selections.
"Stephan brings a wealth of knowledge and practical applied experience in the realm of winemaking, which has provided Missouri winemakers a resource to address technical questions in the winemaking process," Volenberg said.
Through his extension efforts, Sommer is holding training sessions for those new to winemaking and educating consumers about Missouri wines. He believes that growth can best take place through community engagement and activities with a buy local, drink local focus.
"Missouri's wine industry can learn from craft brewers, such as those in North Carolina where I previously worked, that invite families for activities involving food, music and community," Sommer said.
Sommer's efforts include helping winemakers, whether start-ups or established, improve the quality of their wines.
"We have to serve the market here in Missouri; what consumers want when it comes to wine," Sommer said.
Two projects Sommer is focused on for the Grape and Wine Institute are a service lab for anyone in the state to submit their wine samples for analysis, and a wine quality alliance where samples will be taste-tested and given feedback.
"Missouri was one of the leading wine producers in the nation in pre-Prohibition times," Sommer said. "The state was also instrumental in breeding and selecting cultivars and supplying plant material to other regions and countries. Missouri was known for wine, and I would like to bring that back to public perception – to bring Missouri's wine industry back to its pre-Prohibition glory."
Read more from the College of Agriculture, Food and Natural Resources