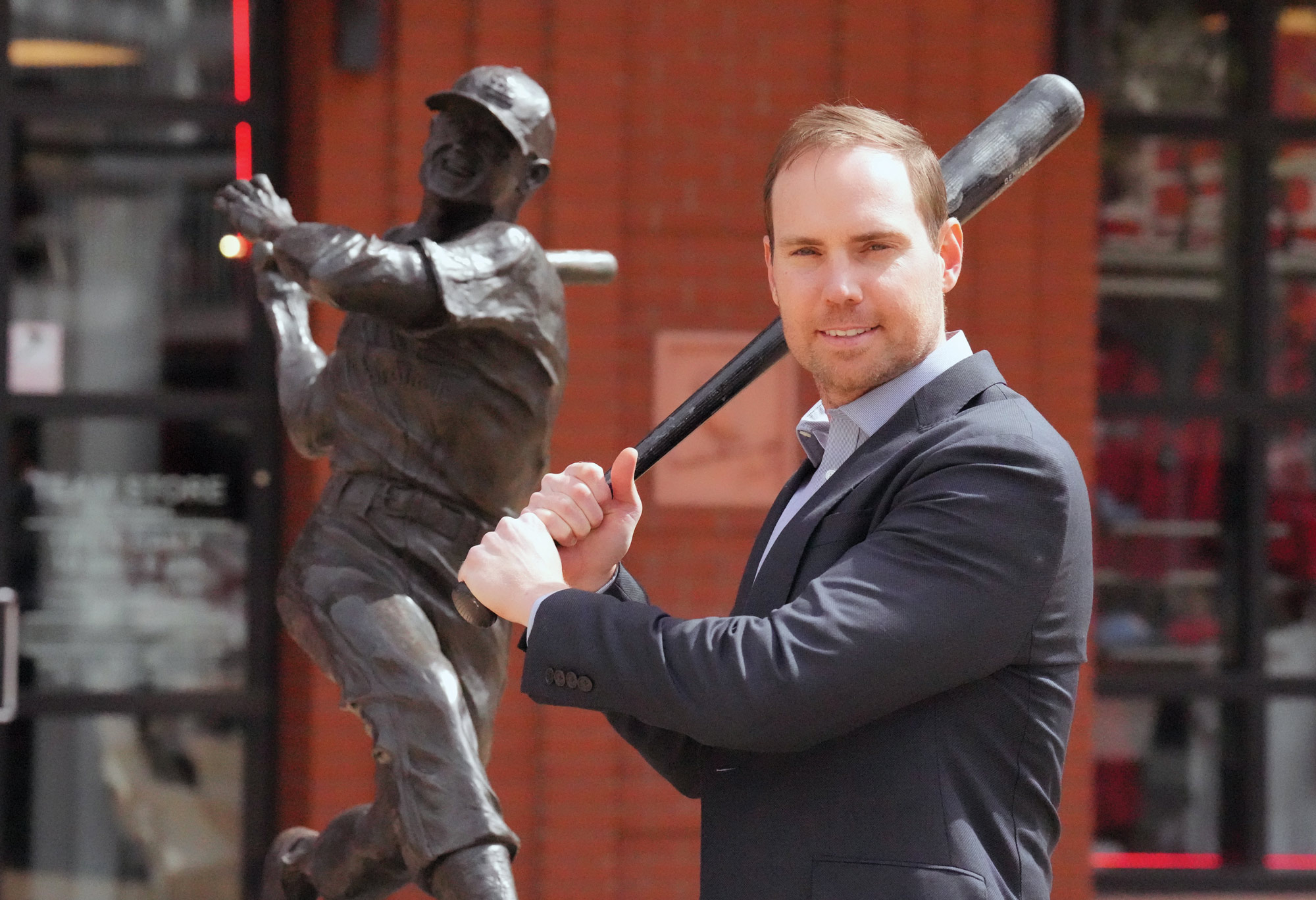 Published on Show Me Mizzou April 27, 2023
Story by Joe Walljasper, BJ '92
Last year brought three breakthrough victories for minor league baseball players, and former Tigers pitcher Garrett Broshuis, BS '04, helped lead the charge. In August, MLB agreed to pay $185 million to the more than 20,000 current and former minor leaguers.
The league also rescinded its policy of refusing to pay for their work during offseason. Then, in September, the MLB Players Association agreed to accept minor leaguers into its union.
Broshuis was picked up by the San Francisco Giants in the 2004 MLB draft. He didn't expect a glamorous life in the Giants' minor league system, but the reality was truly bush league.
"At Mizzou, I was living in a normal apartment, but then I got into professional baseball and I'm sleeping on a futon in a host family's house," he says. After six years in the minors, Broshius entered Saint Louis University School of Law. After getting his law degree, he began to explore improving the fortunes of minor league players.
Broshuis eventually co-founded the nonprofit Advocates for Minor Leaguers and filed a class-action lawsuit with lead plaintiff (and former Mizzou baseball star) Aaron Senne, BS BA '13 that accused MLB of numerous wage violations.
"This was not the legacy I expected," Broshuis says of the victories. "But in many ways, I've had a much bigger impact on the game than I ever could have imagined."
To read more articles like this, become a Mizzou Alumni Association member and receive MIZZOU magazine in your mailbox. Click here to join.