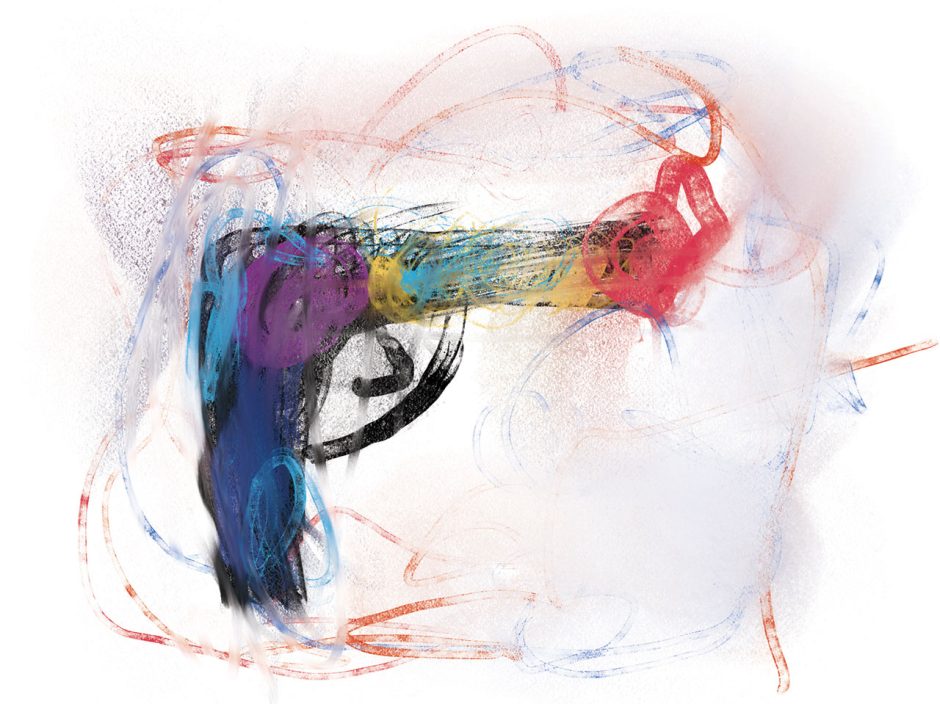 Published on Show Me Mizzou April 27, 2023
Story by Tony Rehagen, BA, BJ '01
Mary Beth Bernardin noticed a strange trend during the pandemic. While COVID-19 was keeping most would-be patients at home and out of the emergency room, the number of children coming into the ER with gunshot wounds actually seemed to be going up.
Bernardin had witnessed the impact of gun violence on children firsthand during her residency in pediatric medicine at St. Louis Children's Hospital. Now an assistant professor of pediatric emergency medicine at the MU School of Medicine, she decided to act. She led a team of researchers from Washington University, St. Louis Children's and the University of Vermont in a retrospective study that found the monthly injury rate of pediatric firearm injuries jumped by 51.5% during the pandemic from five years prior, from an average of 6.8 shootings per month to 10.3. Deaths rose by 29%.
The paper also found that this violence disproportionately impacted Black children. "Some people might assume that these kids are out there getting in trouble," says Bernardin. "But these kids are mostly just bystanders. The violence is all around them. During the pandemic, people lost jobs, businesses and loved ones. We know crime increased because of these same economic issues."
Bernardin hopes these findings draw attention to the issue of gun violence and lead communities to take preventative measures. "I had never confronted it prior to my residency," says Bernardin. "But when you take care of children, it's hard to witness a child who's been shot and not want to do something."
To read more articles like this, become a Mizzou Alumni Association member and receive MIZZOU magazine in your mailbox. Click here to join.