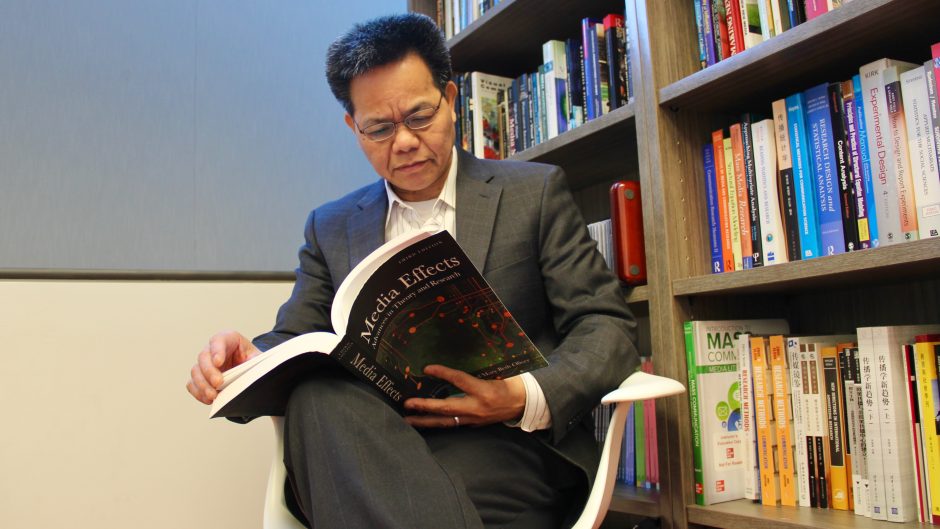 March 6, 2023
Shuhua Zhou is a man of many talents. He speaks four languages, has a degree in tropical agriculture and worked for many years as an anchor, reporter and editor at a Chinese TV station before arriving at the University of Missouri School of Journalism.
The Leonard H. Goldenson Endowed Chair in Radio and Television wants to find veracity and to validate it through careful analysis and experimentation.
"Human learning is really about giving us some kind of certainty," Zhou said. "I think that is what I like about the perspective I take into my research. Anyone can jump to a conclusion, but how much confidence do you have?"
Zhou interprets communication through a different lens: the mediums people use to talk to each other. He is particularly interested in the rise of short-form videos on social media, known variously as reels (Instagram and Facebook), shorts (YouTube) or TikToks.
"I'm very interested in who is given voice in short videos," Zhou said. "We have a number of people who didn't have a platform, but now, all of a sudden, they do. Short video can empower some people who are on the fringe, who are marginalized and otherwise don't have the platform to voice opinions. But what does that do to our political dialogue?"
Zhou uses psychophysiology — the study of how mental processes manifest themselves physically — to understand how people process short-form video content. Monitoring physiological responses like skin conductance and heart rate allows researchers to determine how the brain works in concert with the rest of the body to respond to certain stimuli.
A recent study co-authored with Damon Kiesow, the Knight Chair in Digital Editing and Producing at the Missouri School of Journalism, examined similar principles in the context of print and digital media. The study was part of a larger project that remains ongoing.
"Shuhua and I started at Mizzou on the same day, and within a month we were discussing potential research," Kiesow said. "It is a gift to work with him. I came to the Journalism school after 30 years in the industry, and he has gone above and beyond to collaborate on a project that builds on both theory and practice in a way that could prove very useful to digital newsrooms."
Read more from the Missouri School of Journalism