Published on Show Me Mizzou Sept. 4, 2023
MizzouForward fuels faculty growth
The College of Education and Human Development has been in expansion mode throughout 2023. Founded 156 years ago as the "College of Normal Instruction" and among the first public universities in the country to establish a college specifically for the development of teachers, this year the college has added 25 new faculty members. The range of their expertise illustrate the ways in which "normal instruction" has evolved to embody not just education and human development but focus areas including vocational rehabilitation, identity development, multilingualism and behavioral analysis. This year, three of these new faculty members were hired through MizzouForward, the ambitious decade-long initiative propelling new hires across myriad research areas.
Megan Gilligan
Megan Gilligan is an associate professor in the Department of Human Development and Family Science. She received a dual-title Ph.D. in sociology and gerontology from Purdue University and is a Fellow of the Gerontological Society of America. Gilligan specializes in studying family relationships — particularly parent-child and sibling relationships in middle and later years — with an emphasis on family caregiving. She is currently examining the impact of sibling relations on caregivers for parents with dementia. Gilligan's research findings have been featured in more 100 media outlets, including the New York Times, the Boston Globe and the British Broadcasting Company.
Rose Mason
Rose Mason is a behavior analyst focused on helping individuals with autism and developmental disabilities. She works on ensuring interventions are more accessible and effective by developing and implementing new approaches. Collaborating with schools and service organizations, her research helps identify obstacles and create training methods to overcome them. Mason recently used a teacher-as-coach model, for example, to educate participants in applying trial training for students with autism and developmental disabilities.
Amanda Olsen
Amanda Olsen, applied quantitative methodologist, is joining the Department of Educational, School and Counseling Psychology in Statistics, Measurement & Evaluation in Education as an associate professor (multilevel modeling, multivariate statistics, program evaluation, research design, etc.). Informed by an interdisciplinary lens, Olsen engages in a variety of areas, investigating topics related to school climate and educational equity. Specifically, she uses quantitative research designs and strategies to examine connections among various educational factors.
---
A life spanning development
The College of Education made a transformative move in July 2021 when it became the College of Education and Human Development. The shift incorporated the Department of Human Development and Family Science (HDFS), adding new dimensions to the college's academic and research endeavors.
"Think of all the development kids go through before they get to school," says Dean Chris Riley-Tillman. "Human development has those critical first years. Then we talk a lot about working with families in schools. Working with families and family structure and dynamics is the expertise of human development and family science. You go from having a part of the life span to the entire life span."
The influx of expertise has fostered an atmosphere of growth and collaboration. In October, for example, the college won a $7.5 million Missouri Department of Elementary and Secondary Education grant to help Mizzou Academy redevelop training videos for childhood care providers and professionals. And the fully online K–12 school will work with HDFS faculty to develop 30 online courses.
The new structure also bolsters the college's role as a knowledge generator. "It cements the reality that this isn't a small teacher-ed college," Riley-Tillman says. "It's one of the largest research-active colleges on campus."
Four years ago in Hill Hall, a dedicated interdisciplinary MU team in the College of Education and Human Development commenced a project aimed at improving mental health support for young Missourians.
---
Groundbreaking mental health support
The Missouri Prevention Science Institute (MPSI) announced the National Center for Rural School Mental Health in 2019. Backed by a $10 million grant from the U.S. Department of Education's Institute of Education Sciences, the center drew inspiration from a successful MPSI initiative spanning 54 Boone County schools.
Fueled by a team of education, social work and psychology experts, MPSI has established itself as a prolific research hub, logging more than 10,000 citations since its inception. So far, it has begun using evidence-backed interventions in 25 Missouri, Montana and Virginia rural schools. The aim is to expand participation in the groundbreaking project, in the process delivering further supportive resources for Missouri schools and beyond.For more information on the Institute, visit: mizzou.us/EHD_MPSI
---
Reality bytes
It is not cheap to train people in the production of wafers used in many electronic devices. In addition to the materials, you need chemicals, heavy machinery and a clean lab environment.
The research team of Xinhao Xu, an assistant professor in the School of Information Science and Learning Technologies, working with Fang Wang, associate teaching professor in engineering, were able to solve the training problem. They developed an exact replica of a clean lab using immersive virtual reality (VR) technologies. Students could practice every aspect of wafer production, including drawing intricate circuits and light scribing.
The system development follows instructional design principles to provide tutorials, pop quizzes and scaffoldings. The ultimate outcome is that participants pass a qualifications exam in a real clean room.
"The students could do the immersive VR training from anywhere at any time until they feel confident, and a scoring system lets them know if they are on the right track," Xu says.
---
Post-high school prep
Leaving the familiar routines of high school behind and gaining a foothold in the real world is a big step — especially for students with disabilities. To help ease the transition, the Pre-Employment Transition Service (Pre-ETS) helps such students (some as young as 14) develop skills and experiences to make the most of their interests and abilities. The program's wide-ranging services include job exploration and counseling, work-based learning experiences, post-secondary counseling, self-advocacy training and help in learning how to get and keep a job. This year, staff worked with nearly 7,600 Missouri high school students across nearly 600 schools. "Parents and students should know this is a free service," says Kimberly Gee, who directs the College of Education and Human Development program. She advises interested parents to contact their child's case manager at school about accessing Pre-ETS services. More: education.missouri.edu/outreach
---
Serenity's village
A lot of people thought Serenity Washington wouldn't make it — wouldn't attend a big college while navigating a learning disability. But she believed in herself. Others did, too. Growing up in Columbia, a middle school social studies teacher lifted her up with encouragement. Her motivation grew during transformational experiences on Mizzou's campus through a Boys and Girls Club program called Dream Outside the Box. Eventually, she set her sights on attending the University of Missouri and becoming a teacher.
"I had no teacher who looked like me growing up," Washington, BS Ed '22, says. "It made me work harder toward my goal — to show kids who look like me or went through a struggle, like a one-income family, that you could do it. It's possible."
Through the CoMoEd Experience, she received a full scholarship to Mizzou in return for teaching in Columbia Public Schools for at least four years after graduating. At Mizzou, she joined the Dorsey Leadership Academy, which supports historically underrepresented students in the College of Education and Human Development. As a Dorsey Scholar, Washington joined a cohort of peers who received mentoring, participated in research, and developed personally and professionally. "Without this, ​​I would have secluded myself," she says. "It helped to have a group of people I could lean on."
Washington now teaches fourth grade at Parkade Elementary School, where several of her students are sometimes unhoused or are from low-income families.
"​​It took a village to raise me. Sometimes other families don't have the same village or opportunities, so I help any student or family in need if I can," Washington says. "I want them to know I'm there for them. If I can help by giving them a pair of shoes, my hope is one day they'll be successful and pour back into other people."
---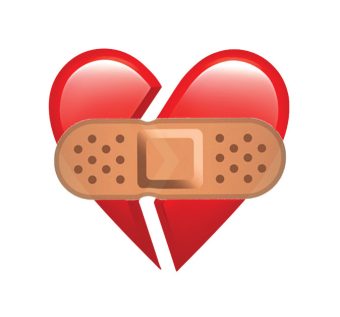 Working for relationships
Finding the right person with whom to build a rewarding relationship may take a bit of luck, but becoming a happy couple takes something more. The MU Department of Human Development and Family Science is helping single adults throughout the state learn about healthy communication, conflict management and relationship warning signs through its Within My Reach program. By partnering with three community agencies and providing free classes — in person and online — the department is offering eight-week sessions for single people not already in a committed relationship or individuals who are seriously considering ending their current relationship. For more info: showmehealthyrelationships.com.
---
Solving the equation
Dean Chris Riley-Tillman, the Joanne H. Hook Dean's Chair in Educational Renewal, recently announced the appointment of two endowed chairs in mathematics education in the Department of Learning, Teaching and Curriculum (LTC).
Corey Webel, Associate Professor (right), has been named the inaugural recipient of the Lucy Fields-Gallup and Jeffrey Gallup Chair in Mathematics Education, which was established in 2022 by an estate contribution. He will hold the chair for a three-year term.
Webel has been at Mizzou since 2013. He is a prominent scholar on elementary mathematics teaching and teacher leadership, and has published extensive research on elementary mathematics specialists, with nearly 50 publications and approximately $4 million in grant funding.
Sam Otten, LTC Department Chair (left), has been named the Richard G. Miller Chair in Mathematics Education, which is the first faculty endowed chair established in the college. This chair will also be held for a three-year term.
Otten has been at Mizzou since 2012, and he has conducted Influential research on students' reasoning-and-proving in secondary mathematics, as well as secondary mathematics instruction and teacher professional development. In addition to being the department chair, he has nearly 80 publications and approximately $5 million in grant funding.
To read more articles like this, become a Mizzou Alumni Association member and receive MIZZOU magazine in your mailbox. Click here to join.