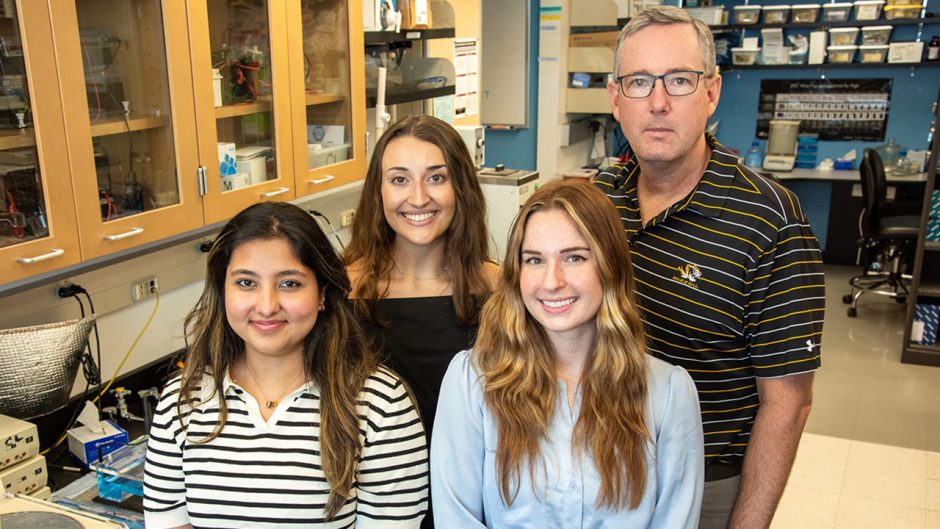 Oct. 2, 2023
Curators' Distinguished Professor Chris Lorson is forging a new path at the University of Missouri for drug development and clinical trials using a $4.3 million National Institutes of Health (NIH) Blueprint for Neuroscience Research grant.
Lorson, a professor in veterinary pathobiology and an investigator at the Bond Life Sciences Center, serves as associate vice chancellor for research and strategic initiatives in the Division of Research and associate dean of research and graduate studies in the College of Veterinary Medicine. His research has focused on neurodegenerative diseases, including spinal muscular atrophy (SMA), the leading genetic cause of infantile death worldwide.
The National Institute of Neurological Disorders and Stroke awarded the four-year grant to Shift Pharmaceuticals, a Mizzou-derived biotechnology startup company co-founded by Lorson and entrepreneur Steve O'Connor, and a portion of the work will be performed at MU. The grant will enable Lorson's team to conduct Good Laboratory Practice toxicity studies, distribution and efficacy studies of their novel SMA drug candidate and develop protocols for U.S. Food and Drug Administration authorization to test it in humans.
"The NIH Blueprint system not only provides funding, but it also allows Shift to leverage NIH drug discovery and development experts," Lorson said. "It's a relatively new model for drug development in which a company partners with the NIH with the goal of accelerating a lead candidate to human clinical trials and commercialization of a new drug for patients with this devastating disease."
Lorson has published more than 100 articles, a majority of which focus on the nervous system and brain function. His research has been funded by the NIH, the U.S. Department of Defense, a variety of disease-specific foundations and biotechnology and pharmaceutical companies.
Read more from the Division of Research, Innovation and Impact