Africa in the Global Landscape
6:30 to 7:30 p.m. Tuesday, Feb. 28
Monsanto Auditorium, Bond Life Sciences Center

Feb. 23, 2023
Contact: Deidra Ashley, ashleyde@missouri.edu
The University of Missouri 2023 Distinguished Black History Month Keynote Lecture features Her Excellency Michelle Ndiaye, special representative of the chairperson of the African Union, head of the African Union Liaison Office in the Democratic Republic of the Congo and the grandniece of Léopold Sédar Senghor, a founder of the Negritude Movement and the first President of Senegal.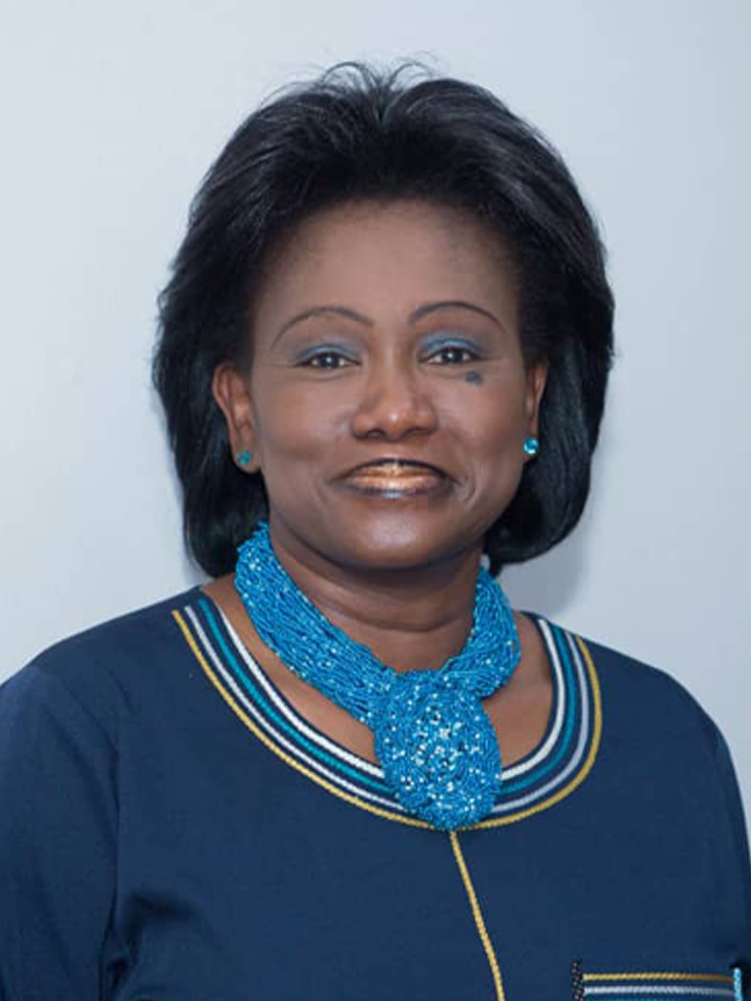 Ndiaye will visit MU to present "Africa in the Global Landscape: Democracy, Food Security and the Role of Youth," a dialogue that focuses on Pan-Africanism — a movement aimed at creating a sense of brotherhood and collaboration among all people of African descent. Her speech highlights the important role young people have played — and continue to play — in the movement.
Read on for a Q&A with Ndiaye to learn about her work.
How did your upbringing inspire you to pursue a career in politics?
I was fortunate enough to be born into a family of older brothers who were engaged politically and understood the challenges Africa was facing after independence and who had strong world views when I was growing up. They included me in their dialogues and helped me form my own views about societal change through a leadership of service. This upbringing made me feel like I had a role to play in Africa … I knew early on that I wanted to be a change agent when it comes to democratization, good governance, peace and security, communication for development to name few of the fields of interests. I must say, I'm fortunate to have a career that allows me to work on said fields.
What will be the main points of your message at the University of Missouri?
I will be discussing the history and evolution of Pan-Africanism and the role the youth have played and continue to play in the movement. Historically, Pan-Africanism was ideological and a driver against colonialism. Today, it is a more pragmatic tool, with more action, which is leading to quicker changes particularly from the youth perspectives. I'll provide examples of key advancements happening on the continent and we'll touch on the challenges that come with obtaining progress at a societal level.
The theme of this year's Black History Month celebration at Mizzou is "Black Resistance." What does that theme mean to you?
Black resistance has been the essence of Pan-Africanism throughout its evolution. Black resistance in the 21st century has adjusted to evolving political contexts and has become for young people a gateway for change and a force for challenging government to obtain societal transformation. It isn't just about rioting and popular uprising; it's about bringing a solution to the table, being a force for proposals to create change. The youth have an especially important role to play in all of this.
How can U.S. citizens most effectively contribute to peace work and peace efforts in Africa and the diaspora?
Achieving and maintaining peace is a global responsibility. Many U.S. citizens have formed a view of Africa only based on what is portrayed in the media, and it often leads to a distorted view of the continent. Americans, especially young Americans, should first be better informed about the continent's challenges and great strives toward developments. Africa is changing rapidly as opposed to the views and stereotypes many still have. Whether they are following young Africans on platforms like TikTok or attending lectures of this kind, it's important to have awareness of these changes, and the role Africa is playing and will continue to play the global arena.
Why are you excited to present at Mizzou?
I have been called many times to offer my views on African issues, but, due to my current role, I don't have as much time anymore. I am excited to visit the University of Missouri and share some perspectives on the continent's most pressing issues. In conclusion, I must say, we should never underestimate the power of good ideas, never underestimate the power of facing people and telling them how you feel about issues, never underestimate the impact when you use the right word and when humanity comes together to give the best of what they have.