Oct. 26, 2022
Contact: Deidra Ashley, ashleyde@missouri.edu
Photos by Abbie Lankitus
For more than seven decades, the Missouri Photo Workshop (MPW) has brought renowned photographers to small towns throughout Missouri. In 2021 and 2022, the workshop went virtual due to the coronavirus pandemic. This year, the workshop returned in-person — with more than 70 MU faculty, students, alumni and professionals descending upon Excelsior Springs, Missouri.
"The heart of MPW is educating photojournalists about intimate storytelling and helping them understand how to share the story of people's lives," said Brian Kratzer, an associate professor at the University of Missouri School of Journalism and the co-director of MPW. "In that way, it's more of a think shop than a workshop. It's a challenging week — and an emotional one — but the outcome is groundbreaking."
Read on for a behind-the-scenes look at this year's workshop.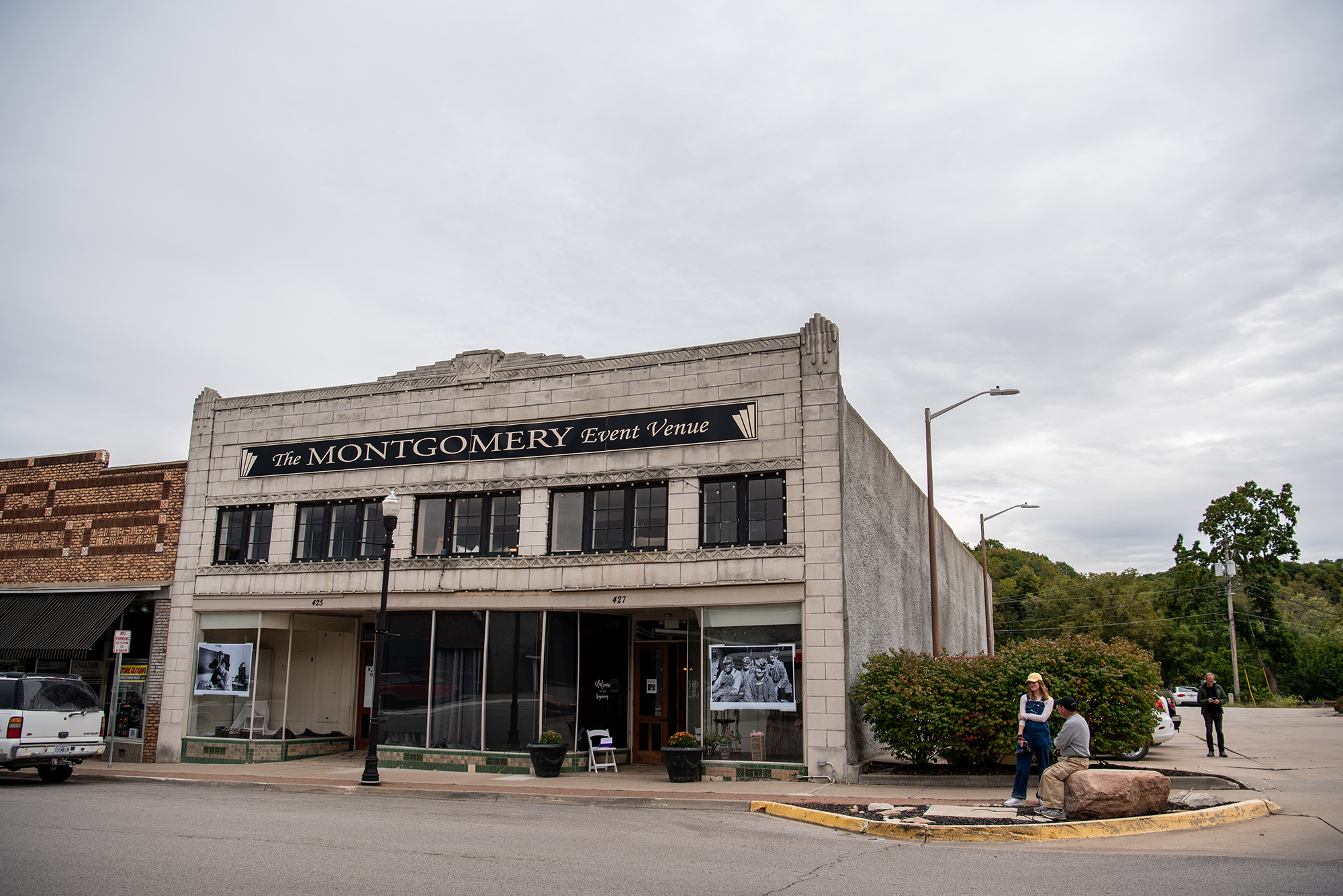 The Montgomery Event Venue in downtown Excelsior Springs served as this year's MPW headquarters. It provided a central meeting point to help build community among the photographers, students and MPW faculty as they focused on the art of storytelling.
Missouri School of Journalism students play a significant role in the workshop and are often referred to as the backbone of the event. This year, 16 students handled everything from file management to making lunch runs to designing posters for the Saturday community showcase and more.
Alyssa Schukar first got involved with MPW in 2014 when she attended as a participant. She's since served as MPW faculty, and this was her first year as co-director. Schukar said one of her favorite things about the program is uncovering human stories. "You drive through a small town, and you think, 'It's pretty quiet here,' but really there are such diverse and rich storylines waiting to be uncovered," she said. "Most of the stories in national and state publications are based in large cities, but life is valuable in any place. I'm so proud of the growth of this year's photographers and the stories they told."
Instead of being given photo assignments, the photographers are tasked with finding their own stories for the workshop. MU masters' student Clayton Steward profiled Johnna Craven – one of Excelsior Springs' bus drivers. Craven gets up at 4:30 a.m. every day to drive the local school bus, then she switches to driving the city bus in the afternoon. When she's not providing transportation for the school district or the city, she's the main source of transportation for her grandson, Maddox, whom she has been raising for much of his life.
"This process has been enlightening — to have someone view my life from an outside perspective," she said. "Clayton has been true to my story, and I've gotten to know him as much as he's gotten to know me."
Steward was one of the 40 photographers — ranging from students to longtime professionals — who participated in this year's event. "The faculty encouraged me to go after issues that matter to me," he said. "Transportation in rural America is not always an easily accessible service, but Johnna continues to press on. That's why I wanted to tell her story."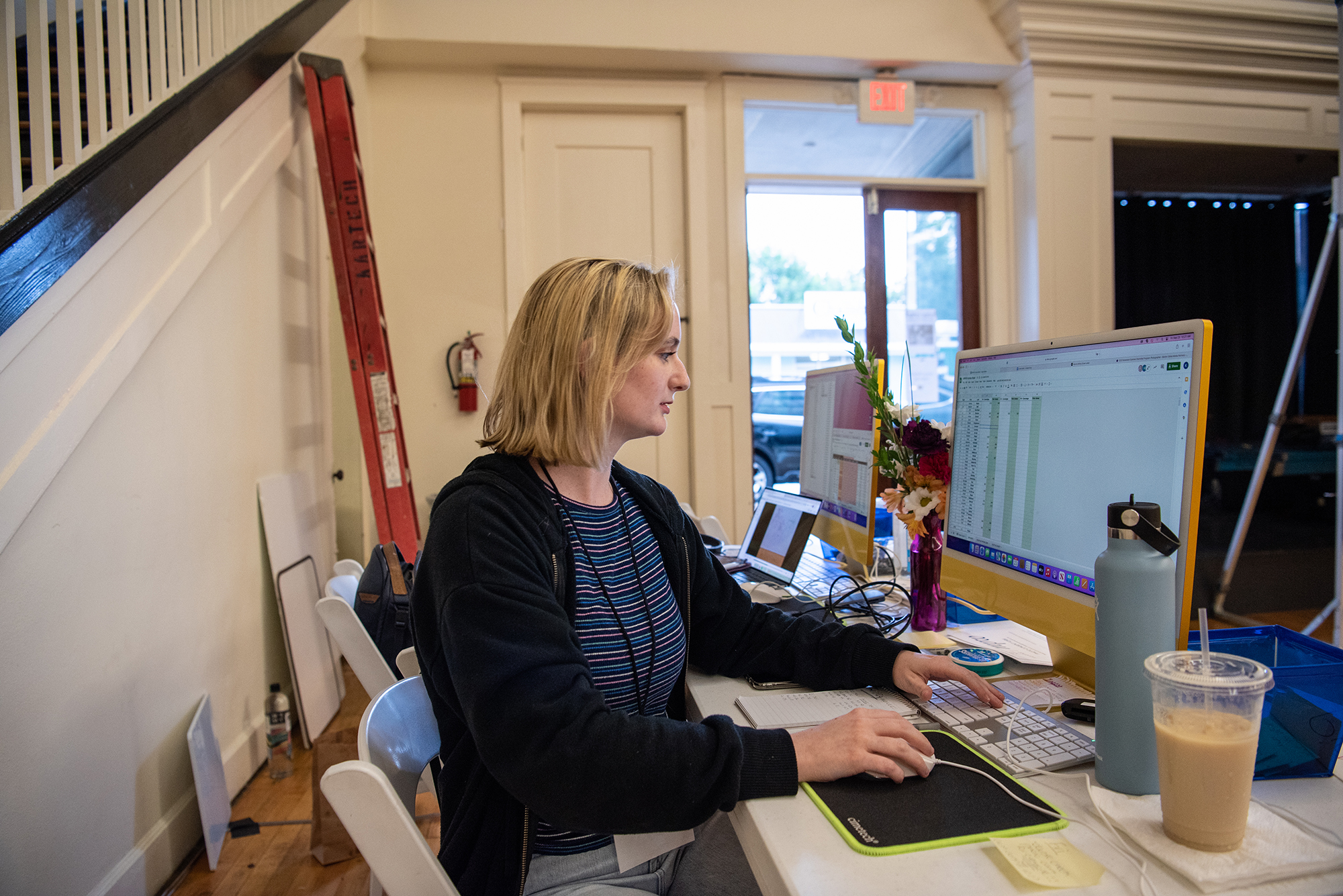 Since participants are only given 400 frames to complete their stories, there is a precise process to managing memory cards and tracking remaining frame counts. Sophomore journalism major Kate Cassady co-ran the concierge desk — the first place photographers go after a long day of shooting. "It has been so inspiring to watch these photographers work," Cassady said. "We're all here to learn, and it's really humanizing to see such accomplished photographers work through their creative process."
Once the images are processed at the concierge desk, they're sent to the MPW faculty members for review. This year, there were five teams — each with two faculty members and eight photographers. Faculty work closely with the photographers to discuss ideas, perspectives and meanings of the photos. A constant flow of communication and feedback helps ensure the photographers know which shots they need to get to round out their package.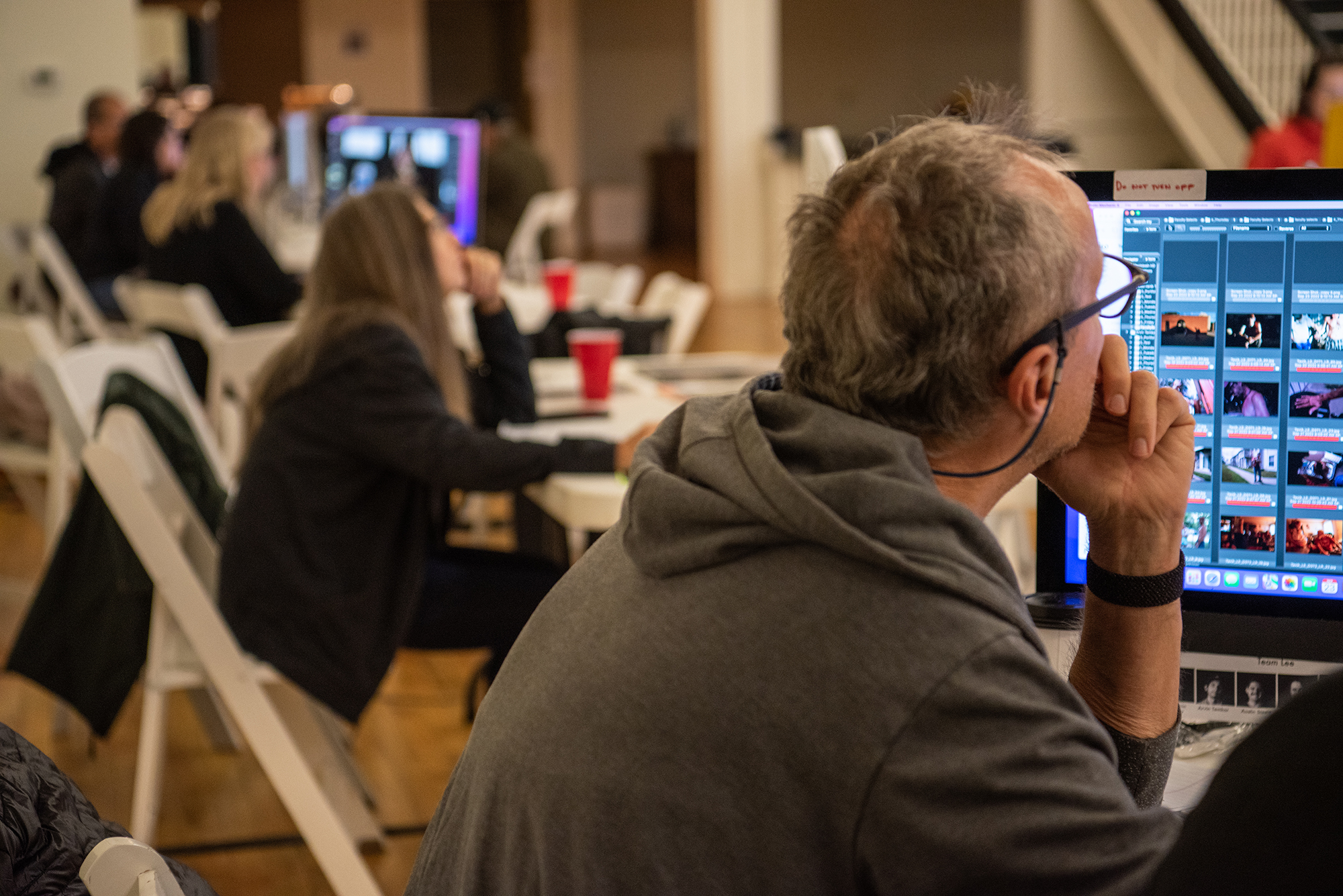 MPW brings in award-winning faculty to lead the teams. This year's faculty included photographers and editors at the New York Times, the San Francisco Chronicle and more. The faculty member's goal is to challenge the photographers and help them navigate the dilemmas they face throughout the week. Many faculty are alumni of the Missouri School of Journalism.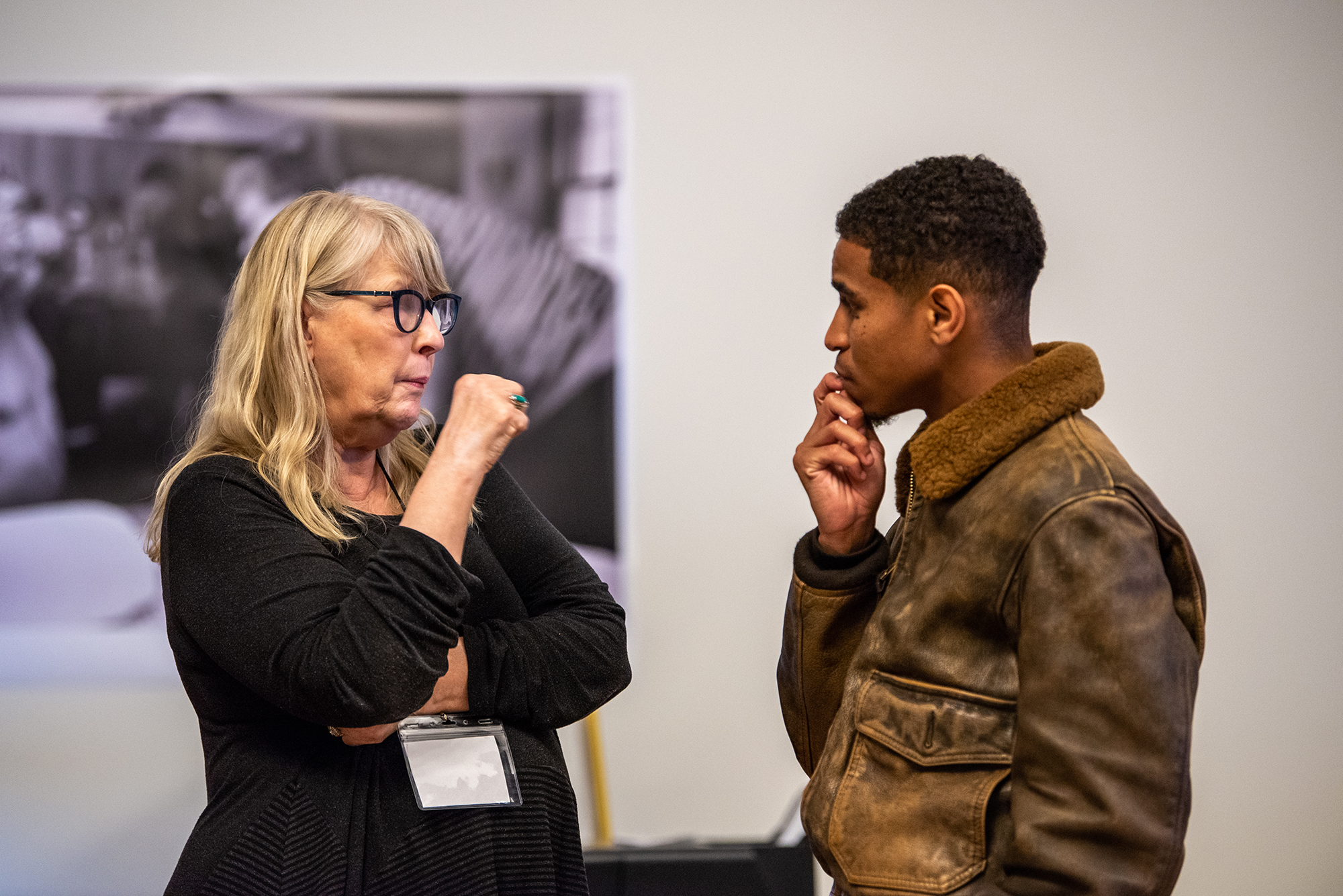 MPW faculty member and Mizzou alumna Sarah Leen, left, talks with photographer Brandon Bell. Bell's project focused on two families who moved in together to survive the COVID-19 pandemic and financial hardships caused by inflation. Leen mentors photographers and teaches visual storytelling at workshops around the country.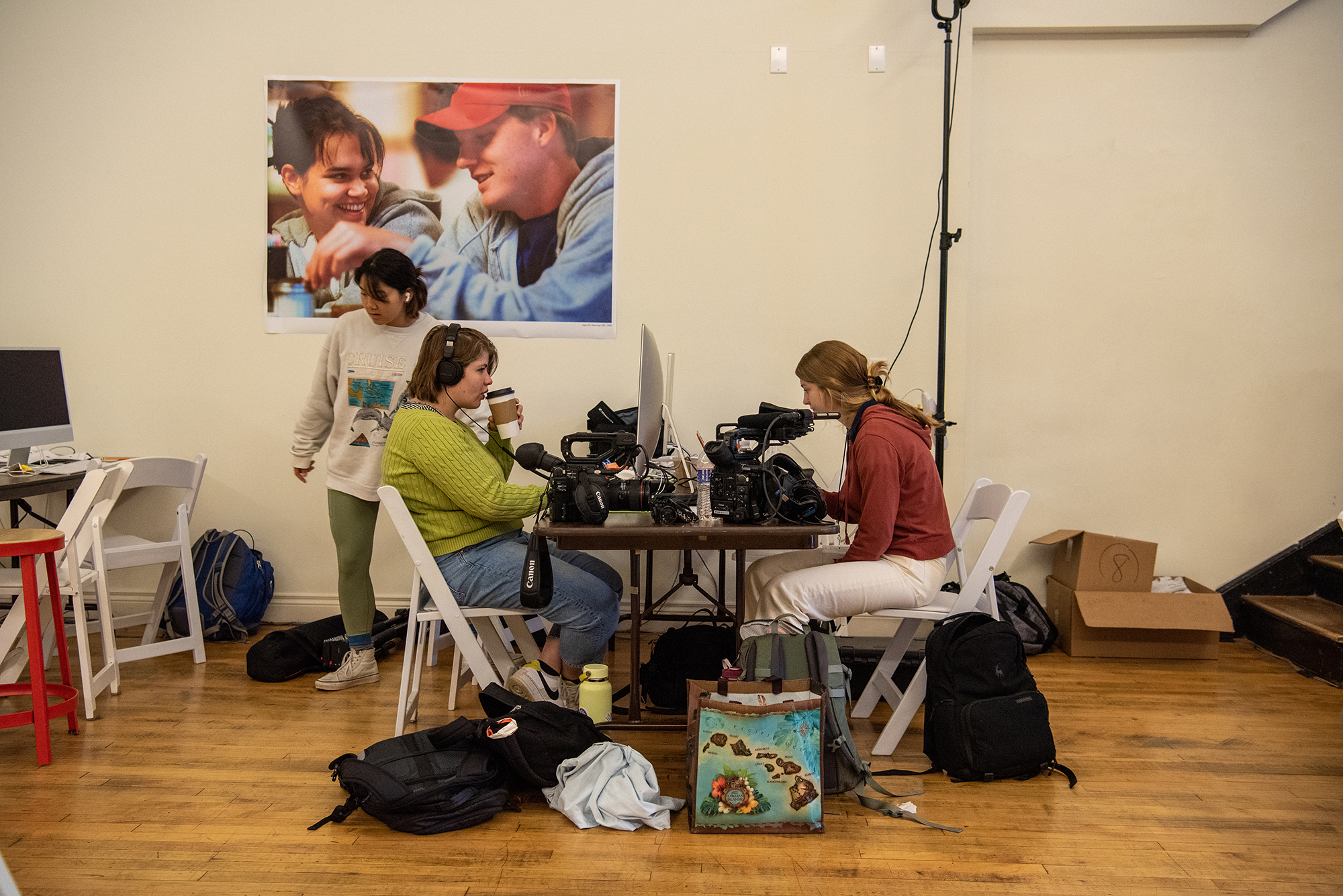 In addition to the photographers and faculty learning and growing, students also had the chance to produce mini and full-length documentaries about the workshop. "Working on the documentary team for MPW took a lot of hard work and late nights but it was incredibly fulfilling and reminded me why I love visual journalism," said MU senior Maya Bell. "Everyone at the workshop was so passionate about storytelling. I came away from the experience feeling inspired to continue making pictures and films."
Throughout the week, participants viewed the documentaries being made about the workshop. After the screening, faculty and organizers presented on their teams' photos and provided lessons on the art of storytelling. "In addition to taking the photos, the participants get a master class in editing," Kratzer said.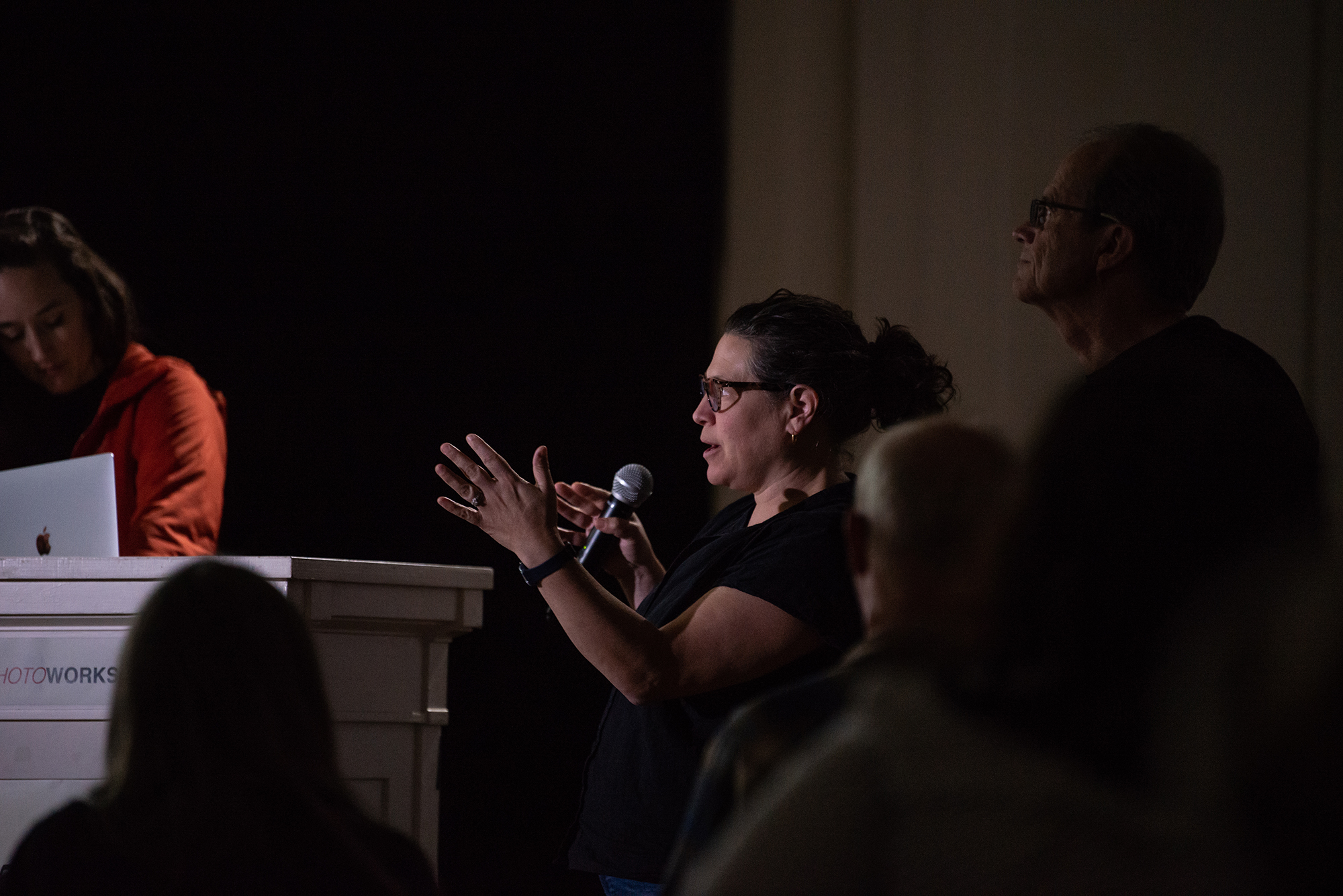 Becky Lebowitz Hanger, MU alumna and current operations manager and photographers' chief at The New York Times, walks through the elements of a story created by one of the photographers on her team. Lebowitz Hanger has served as MPW faculty for four years.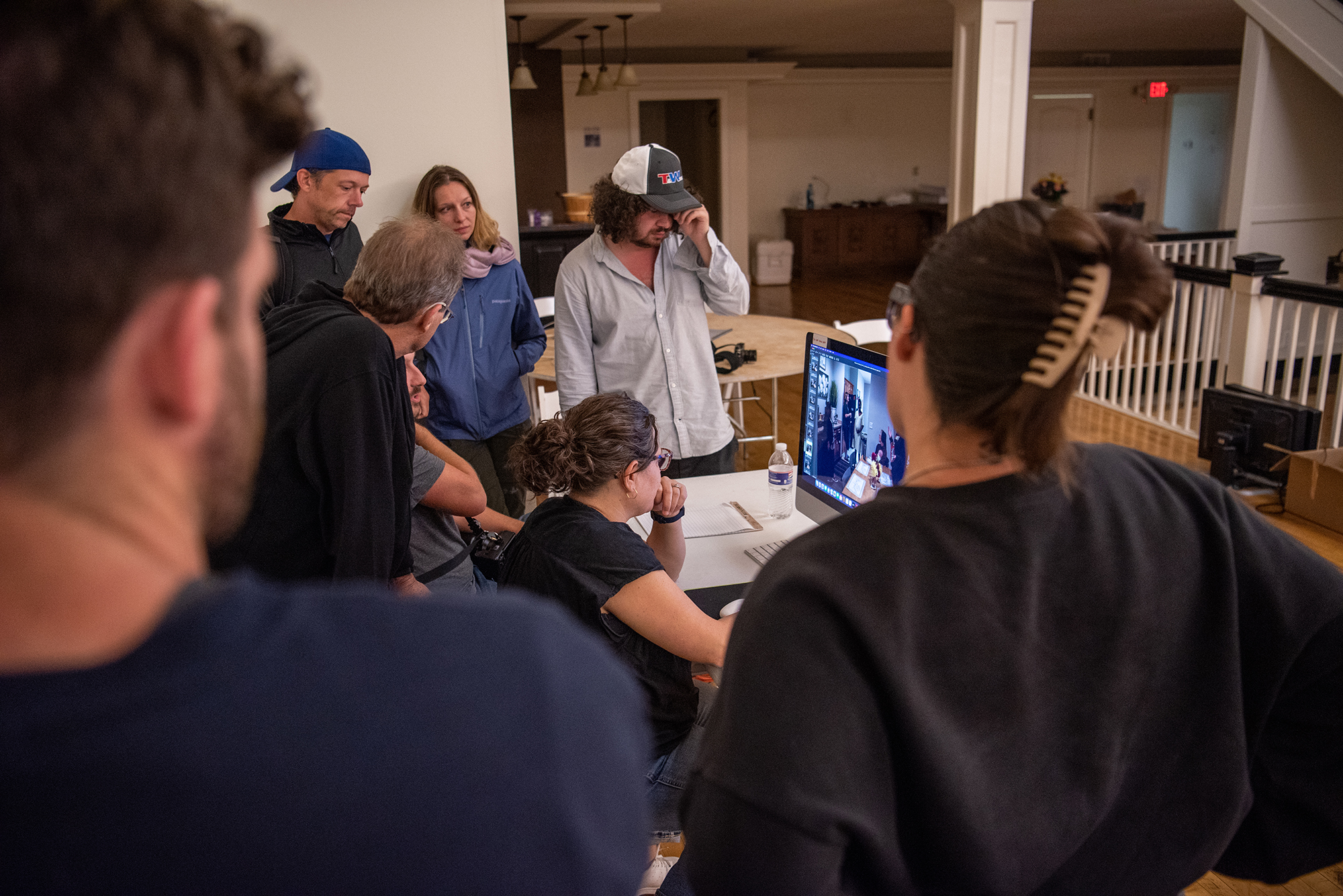 The workshop consists of many long days and late nights. Here, a team reviews images at headquarters the night before they were due. It's close to midnight, and final and crucial editing decisions are being made.
Although much of the workshop process is done digitally, many of images are toned and printed in time to be displayed in the public exhibit.
MU master's student Tristen Rouse, left, was responsible for helping keep the inkjets running all week. "This is my third year being involved with MPW," he said. "I enjoyed getting to work with photographers whose work I've spent years admiring."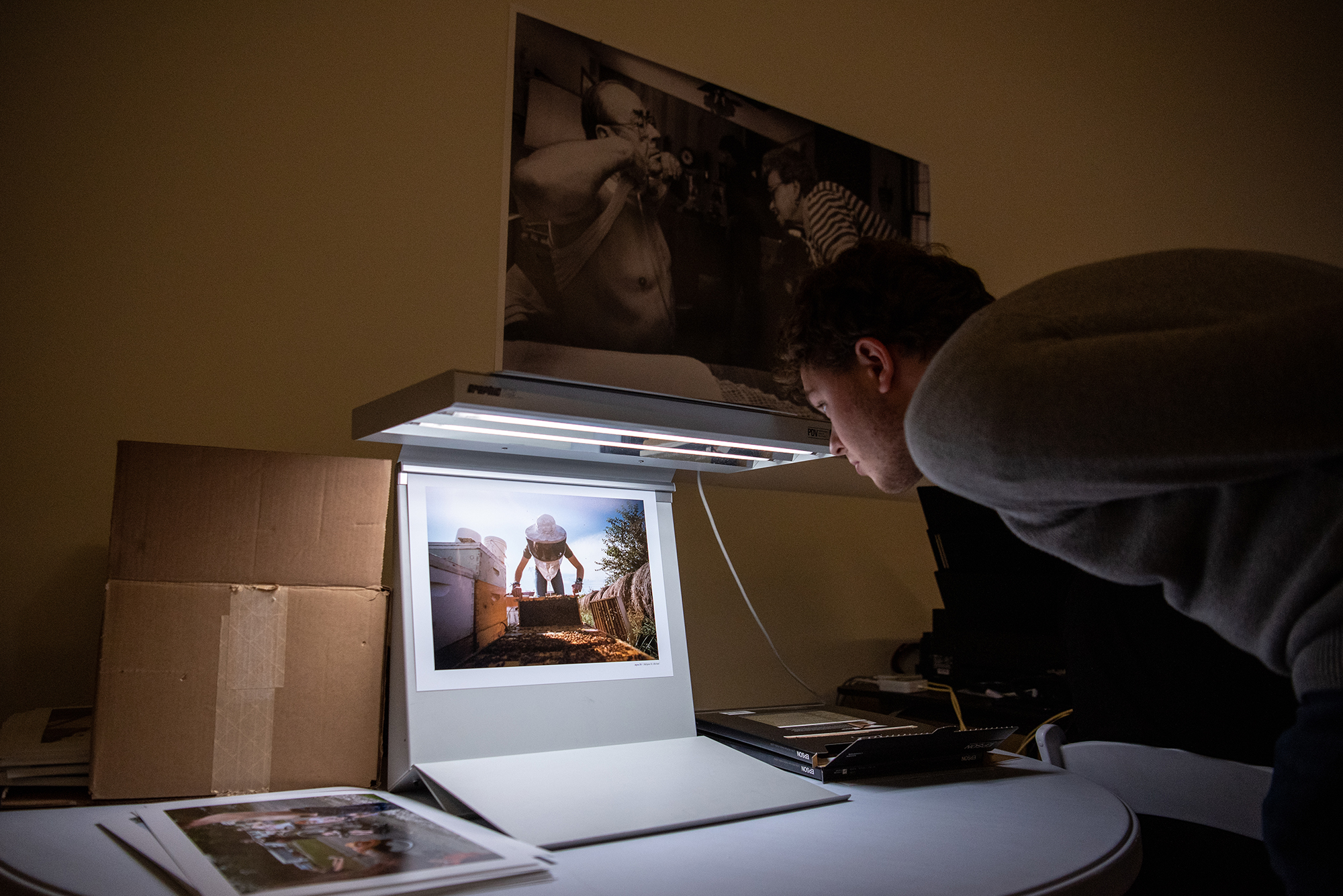 Owen Ziliak, an MU photojournalism and political science major, reviews a print. Throughout the week, Rouse and Ziliak printed and reviewed more than 500 images. About 400 of them made it to the community showcase.
At the end of the week, more than 400 individuals attended community showcase. "There's laughter, there's curiosity and sometimes tears," Kratzer said. "These photographers and the people they've hung out with all week have formed a tight bond and shared their vulnerability — as subjects and those capturing human stories." Photo courtesy Lily Dozier.