Oct. 11, 2022
Contact: Deidra Ashley, ashleyde@missouri.edu
Bradford Research Farm, located 11 miles east of the University of Missouri campus, has the largest concentration of research plots for crops, soils and related disciplines in Missouri.
This year, the field is home to eight types of pumpkins. They include standard jack-o-lantern varieties and those better suited for pies, such as mystic pumpkins.
The three-acre pumpkin patch is planted in mid-June. Sunlight and temperature play an important role in how well they grow. Although this knucklehead pumpkin looks different than what you might be used to, it's exactly as it's supposed to be.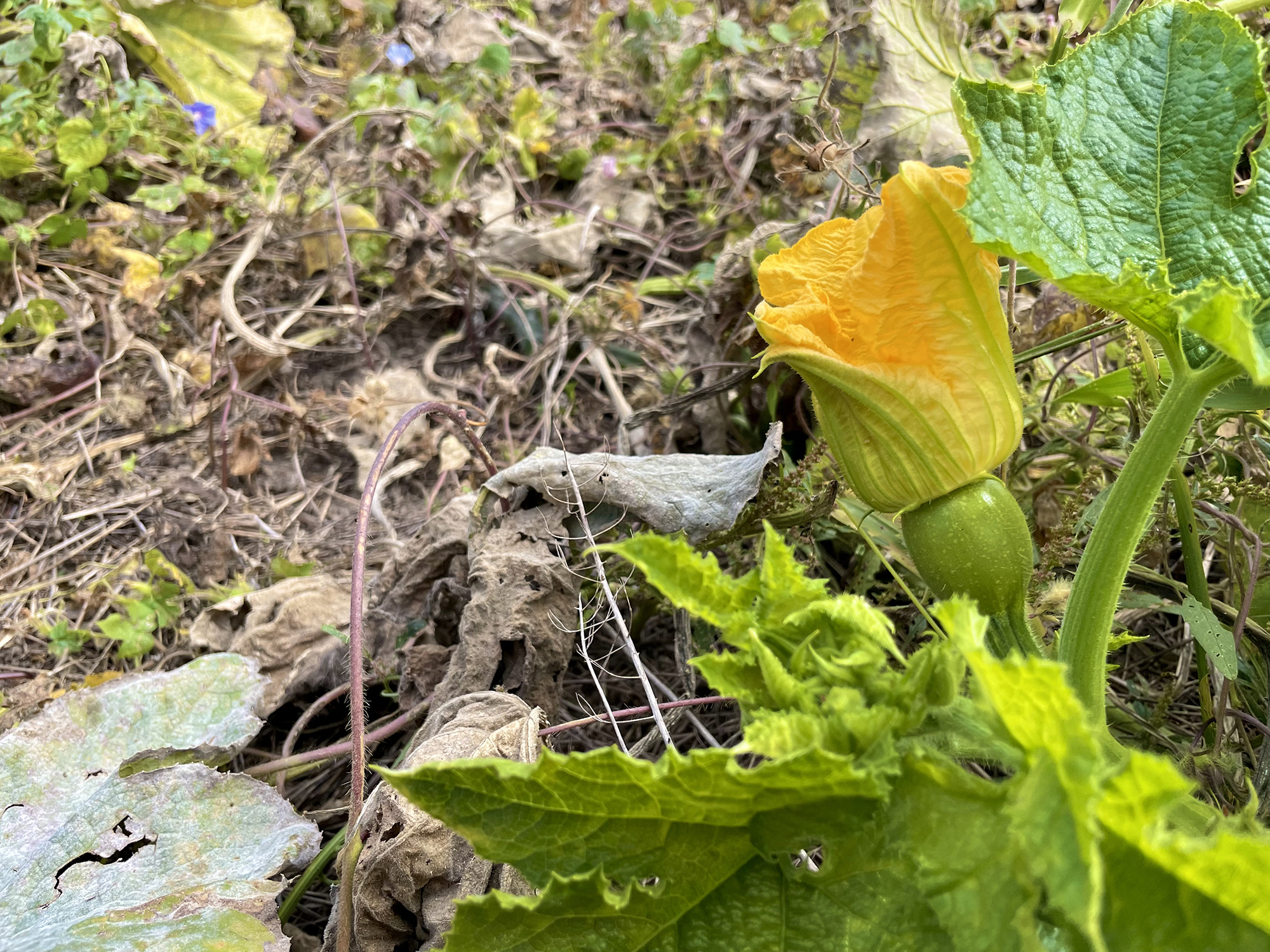 In October, you can catch all stages of the pumpkin life cycle. The bell at the base of this yellow flower is a pumpkin starting to grow on the vine.
As a research laboratory and outdoor classroom, MU faculty and students investigate horticultural crops, native plants, wildlife habitat management, wastewater management, entomology, pest and weed control, and alternative crops at the farm.
Request a tour
All fall 2022 tour spaces are booked. If your K-12 group would like a tour next year, please email Andrew Biggs at Biggsa@umsystem.edu.