Nov. 4, 2022
Contact: Deidra Ashley, ashleyde@missouri.edu
University of Missouri Extension aims to improve lives, businesses and communities by focusing on solving Missouri's grand challenges around economic opportunity, educational access, and health and well-being. One MU Extension program, Osher@Mizzou, provides accessible educational opportunities to adults age 50 and older through courses taught by experts across different industries.
Named after philanthropist Bernard Osher, Osher@Mizzou is one of more than 120 Osher Lifelong Learning Institutes found on the campuses of U.S. colleges and universities. A membership is required to attend Osher courses, with multiple options and corresponding benefits to choose from.
J. Scott Christianson, an associate teaching professor at the Trulaske College of Business and director of the Center for Entrepreneurship and Innovation, and Jake Rice, BS BA '22, recently hosted a seminar for Osher@Mizzou called "The Dark Web." The session provided an in-depth exploration into a side of the internet that few have seen and even fewer understand.
Learn more about their course and experience with Osher@Mizzou.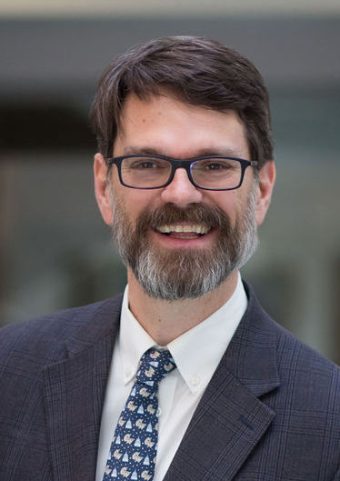 J. Scott Christianson
To start, what exactly is the dark web?
When you browse the web, IP addresses and other information about your connection to the internet are revealed. These can be used to identify both the computer you are using and the computer hosting the material you are accessing. Your IP address and connection information can be used to determine your location worldwide (sometimes down to the meter).
There is no separate internet on which the so-called dark web exists. Instead, the dark web refers to websites accessed using special routing techniques that allow the user and the website to be anonymous to each other (and anyone monitoring the transmission between the user and the web server). This technology is called The Onion Router, or TOR, and websites on the dark web have weird URLs that end in ".onion."
The dark web is known as being home to some treacherous content. Why is it important for people to know what's happening there?
Security researchers often access the dark web to learn what tools and tricks hackers and hacktivists — hackers motivated by political or social issues — use. However, maintaining anonymity online is not just for nefarious purposes. Anonymity is essential for whistle-blowers, activists and political dissidents, especially those living under authoritarian regimes. That is why the CIA, Facebook, the BBC and others maintain a TOR site so people can post anonymously.
This wasn't the first time you have presented a course with Osher. As a Mizzou faculty member, what makes this program one that you want to support?
It is a great program that allows you to teach your favorite topics to an educated and engaged audience who always have lots of great questions and items to discuss. It is a wonderful learning community, and I feel lucky to be included. I highly recommend my faculty peers participate in the program.
What is your message to people interested in taking Osher courses?
Osher courses are a great way to jumpstart your knowledge about a new field or learn something new about a subject you know well. There is a wide variety of great courses, including learning about pollinators and presidential history.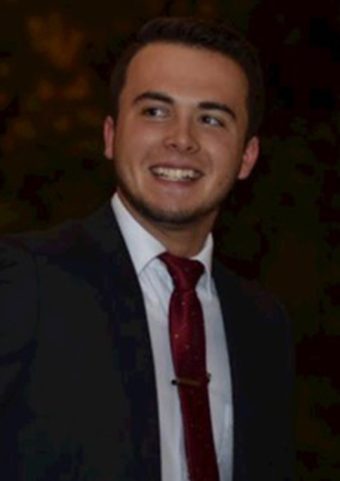 Jake Rice
You graduated from the Trulaske College of Business this past May. What have you been up to since then?
Since graduation, I accepted a role as a service technician with JSComputek, and as of Oct. 1, I have been a security specialist with The 20, a managed-service provider. Besides work, I have been attending conferences in the area and competing in capture-the-flag competitions — hacker competitions where competitors race to find the "flag".
What was it like to co-teach this course alongside one of your former professors?
I love working with Scott. He was one of my favorite — and also most influential — professors during my time at Mizzou. He's incredibly knowledgeable, so I was a little intimidated to be teaching beside him. I ended up having so much fun though, and hope we get more opportunities like this.
What was your favorite experience while teaching this course?
My favorite part was teaching a course to adults and being able to answer the questions they asked. I had given presentations to students throughout high school and college, so it was very cool getting to move up to the next level.
What else are you working on?
Currently, most of my time is consumed by my new role with The 20. They are a new company, and right now I have the privilege to play a small part in helping build out the security division. I have my blog and YouTube channel of course, but I am also working on several security-related projects and CTF's whenever I have the time.
On LinkedIn, you describe yourself as a cybersecurity specialist, malware enthusiast, wannabe hacker and mediocre network engineer. How did your bachelor of science in business administration prepare you to turn those interests into a career?
I had a very interesting journey at Mizzou. I didn't find my passion in the technological field until my senior year. At that time, I added my minor in IT as well as the cybersecurity certificate. The business major is one of the key factors in standing out amongst a very talented, and often more technically skilled, applicant pool. Companies love that I have the social skills and business understanding that come with a business degree, and the technical skills from my minor and certificate.
Story written by Kevin Reape
Read more about the Center for Entrepreneurship and Innovation