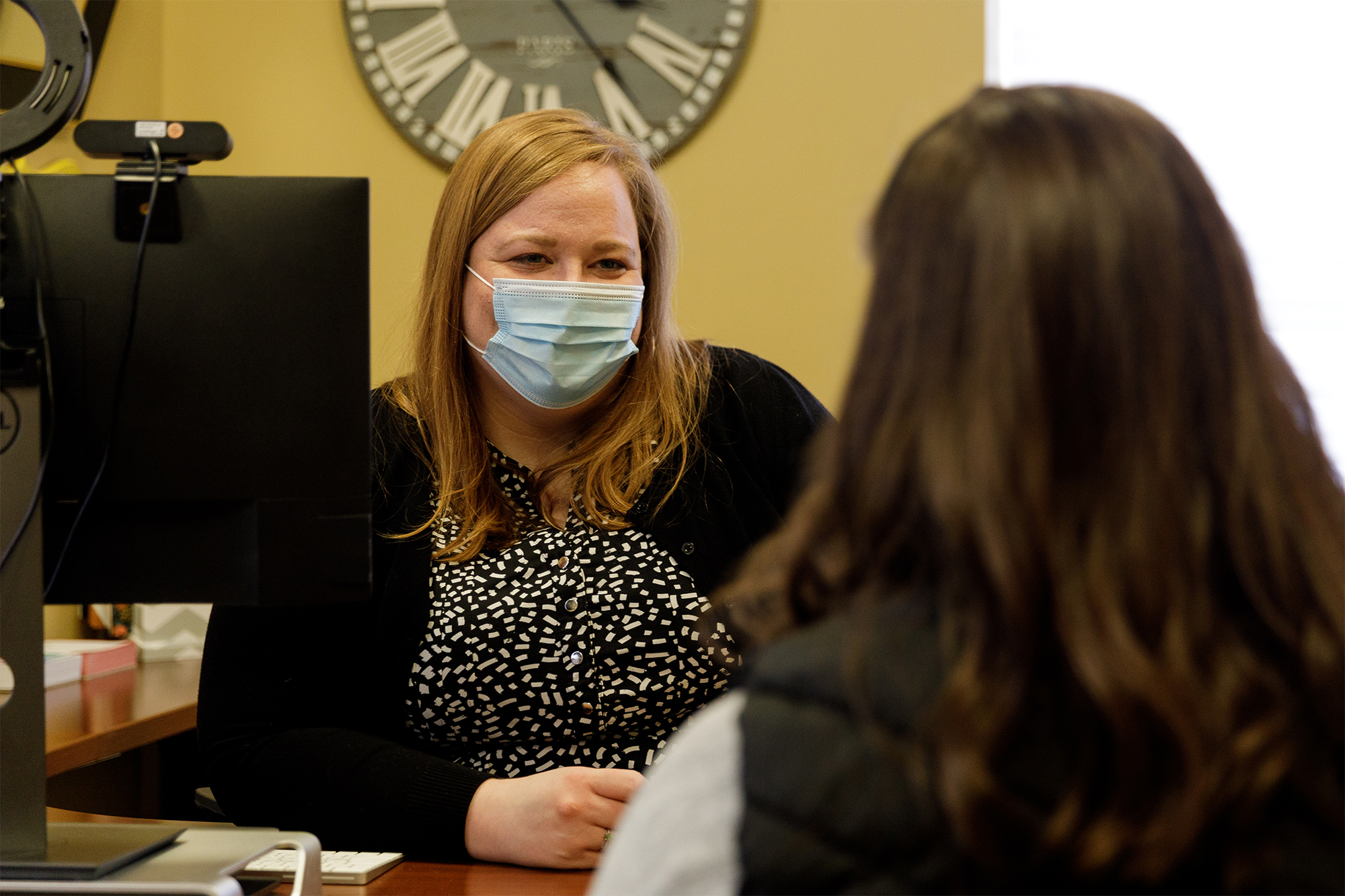 Feb. 8, 2022
Contact: Marcus Wilkins, wilkinsm@missouri.edu
The newly named Office of Institutional Equity provides the services and resources available through the formerly named Office for Civil Rights and Title IX, as well as a host of other activities.
Members of the team help enforce the University of Missouri's nondiscrimination policies; educate the community about those policies; connect students, faculty and staff to sources of support if they experience discrimination or retaliation; and listen to the concerns of the campus community. The office — which includes the Office of Accessibility and ADA — works closely with several campus entities including the Disability Center, Relationship and Sexual Violence Prevention (RSVP) Center, Counseling Center and Student Health Center.
Staff members also investigate sex-based reports including sexual misconduct, dating or intimate partner violence, stalking, sexual exploitation or invasion of sexual privacy.
But in casual conversation, the office's moniker was often shortened to "the Title IX office" — which omits many of the ways its team members serve MU. The new and more accurate name, the Office of Institutional Equity, was recently announced to student, staff and faculty leaders.
"Our team provides a wide support net, and we wanted a name that reflects that to the campus community," said Andy Hayes, assistant vice chancellor and Title IX administrator for the Office of Institutional Equity. "We are the reporting destination for all equity concerns on campus and hope that our new name further encourages people to use us as a resource."
Supporting students
When it comes to addressing often difficult cases, staff at the Office of Institutional Equity work to provide a welcoming space. They approach the collection of facts with empathy and active listening. Throughout the process, the team — most of whom are attorneys — help guide individuals through policies and procedures.
Amber Lammers, director of investigations and deputy Title IX coordinator, said that it all starts with compassion.
"It's a much more human job than people might understand," said Lammers, whose team is constantly considering the timing and logistics of the communication process to be thoughtful to the involved parties. "Every case is different."
While the office can file formal complaints, Lammers said she wishes more students knew her team can also provide support when an individual doesn't want to take formal action. "We have a myriad of options at our disposal — such as class schedule or residence hall changes, facilitated discussions or agreements between parties, and educational outreach and training for groups," she said. "Oftentimes, the sooner we get involved, the smoother it will go."
Facilitating solutions
Faculty and staff also rely on the office.
Additionally, the office is the first stop for MU faculty and staff — mandated reporters required by the university to report all forms of discrimination — who witness such behavior. This action can start the process that provides all parties with the support they need, including academic or workplace accommodations, medical care, counseling and advocacy.
"What it usually comes down to is communication," said Mindy Wirges, a senior investigator and compliance manager whose team serves those populations. "Communication between colleagues or supervisors, or things like transparency. Perhaps someone is trying to get a question answered, or there might be a misunderstanding. We can often help address those concerns by seeking clarification, providing other resources, or working with other campus partners."
The Office of Institutional Equity plays a challenging yet critical role at the University of Missouri — a community of about 48,000 within the larger community of Columbia, Missouri.
"The Office of Institutional Equity provides essential resources to our campus community and supports the Division of Inclusion, Diversity and Equity's mission to foster a living, learning and working community where everyone is valued," said Maurice Gipson, vice chancellor of the Division of Inclusion, Diversity and Equity. "The office's new name emphasizes institutional equity is a university priority."
By providing a safe environment where students, staff and faculty can speak freely, take action and connect to support services, the team helps make Mizzou a better place.
"It's invigorating to be part of a college campus and all we do for our community," Hayes said. "My staff are all highly dedicated to this work, to building a stronger, more equitable MU. We also have close working relationships with many other offices and units on campus, including student affairs, human resources, deans, MUPD, residential life and more. We have daily or weekly interaction with all of these, to learn about what our faculty, staff and students are experiencing, to explore additional avenues of support for those who might be struggling, or to consult with them on matters that might be out of our jurisdiction.
"I love the people I work with and the people I serve."
View resources available through the Office of Institutional Equity.