Aug. 11, 2021
The AD has landed. Desiree Reed-Francois, the University of Missouri's new athletic director, is in Columbia this week — meeting with university leaders, coaches, staff, student-athletes and the media. See photos from her visit.
Reed-Francois waves at the camera before boarding a plane in Las Vegas on Aug. 10. She comes to Mizzou after serving as the athletics director at UNLV. She has more than 25 years of experience in intercollegiate athletics and will be the first female athletics director at Mizzou.
Reed-Francois is joined on her trip by her son, Jackson (left), and her husband, Joshua (right). Jackson plans to attend MU in fall 2022 to study journalism.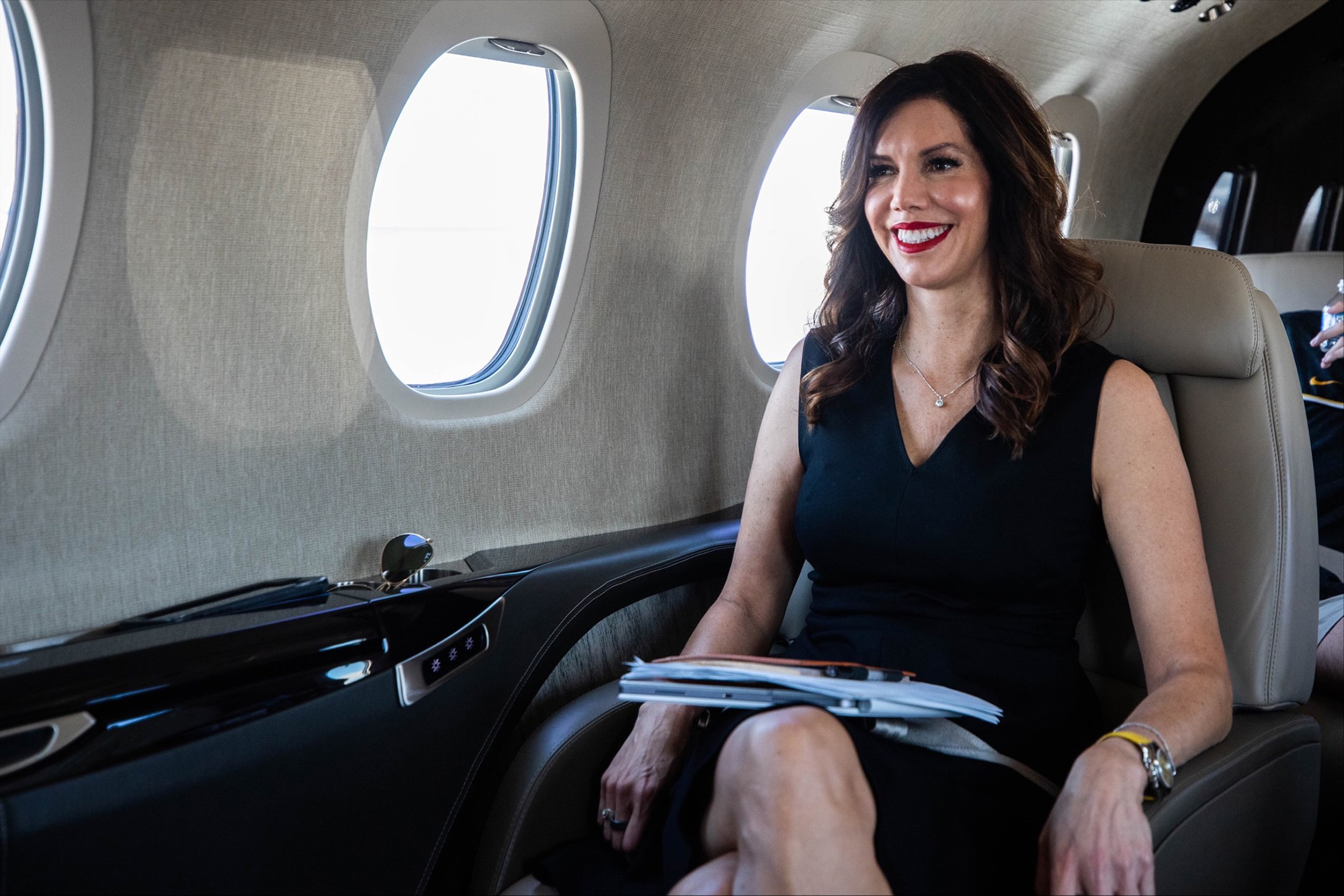 "It is truly an honor to join Missouri's flagship institution," Reed-Francois said. "The University of Missouri is a world-class academic institution with a strong commitment to athletics and a resolve to further enhance its athletics programs to achieve elite national status in all of our endeavors. My family and I are excited to join the Mizzou family!"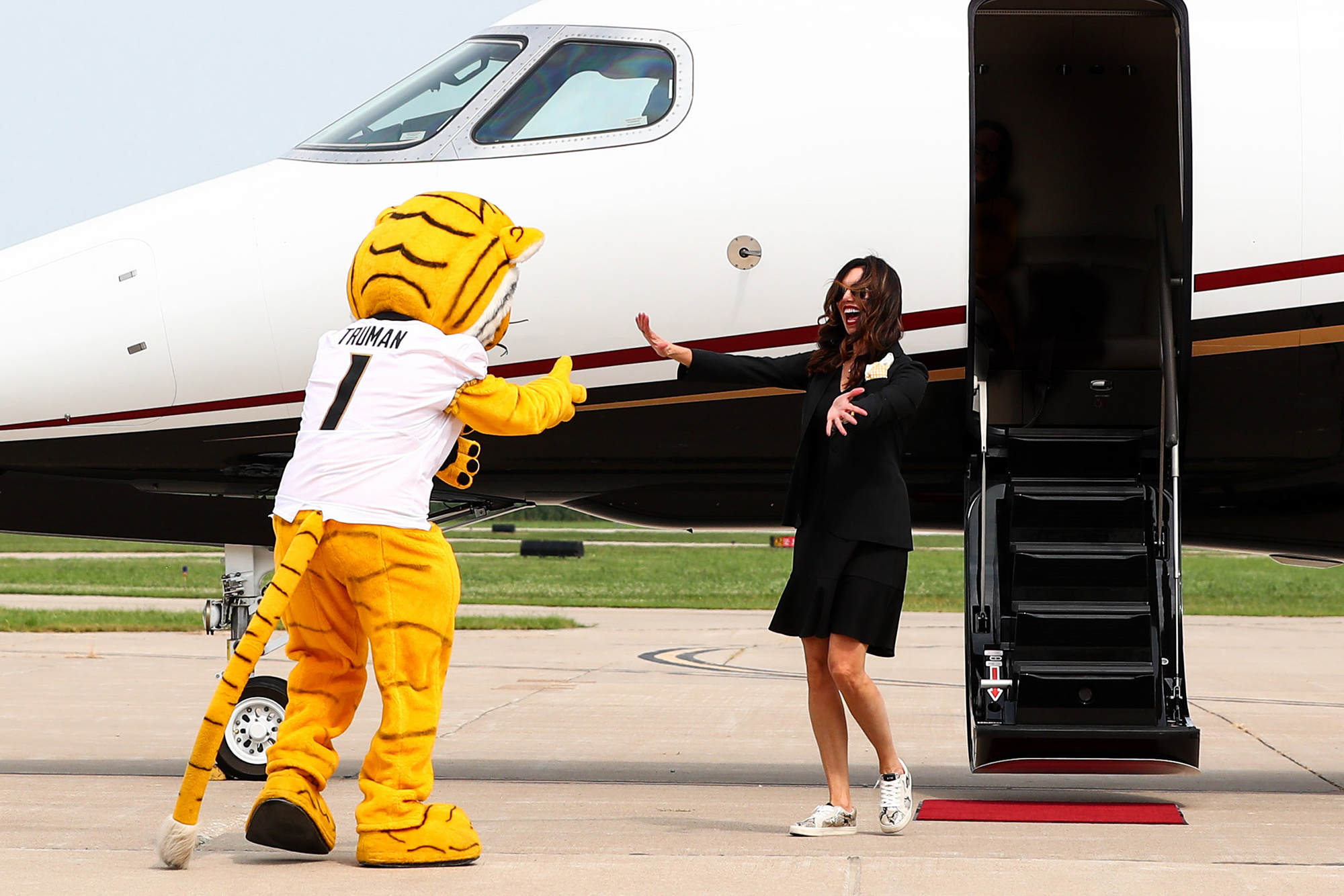 Nearly 1,500 miles later, Reed-Francois touched down in Tiger country. She was greeted by Truman the Tiger, the Mizzou Cheerleading team, the Golden Girls and members of Marching Mizzou.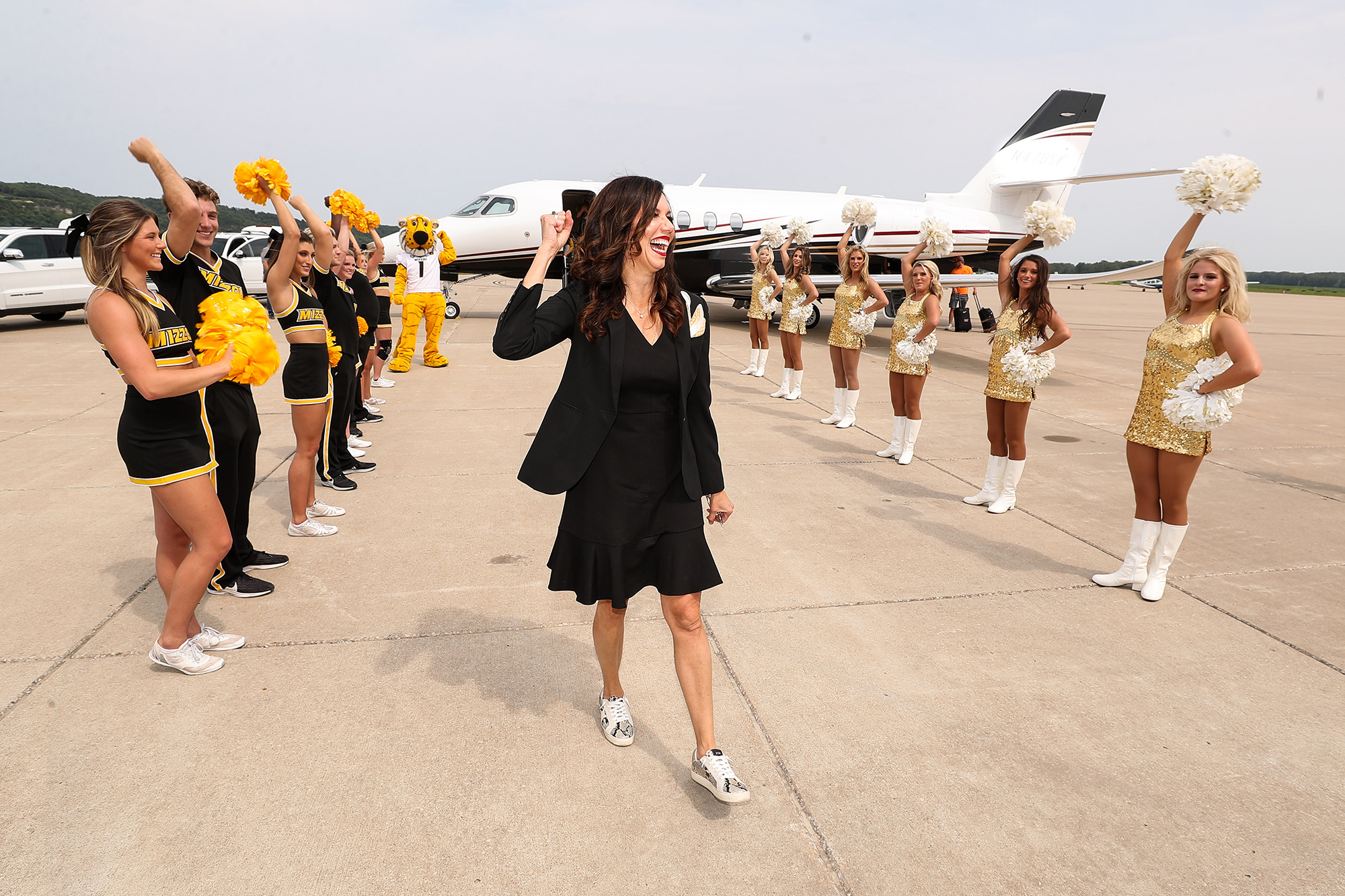 Reed-Francois hit the ground running. "I am so honored and humbled to be the steward of the Tigers' athletic program, and I cannot wait to get started," she said.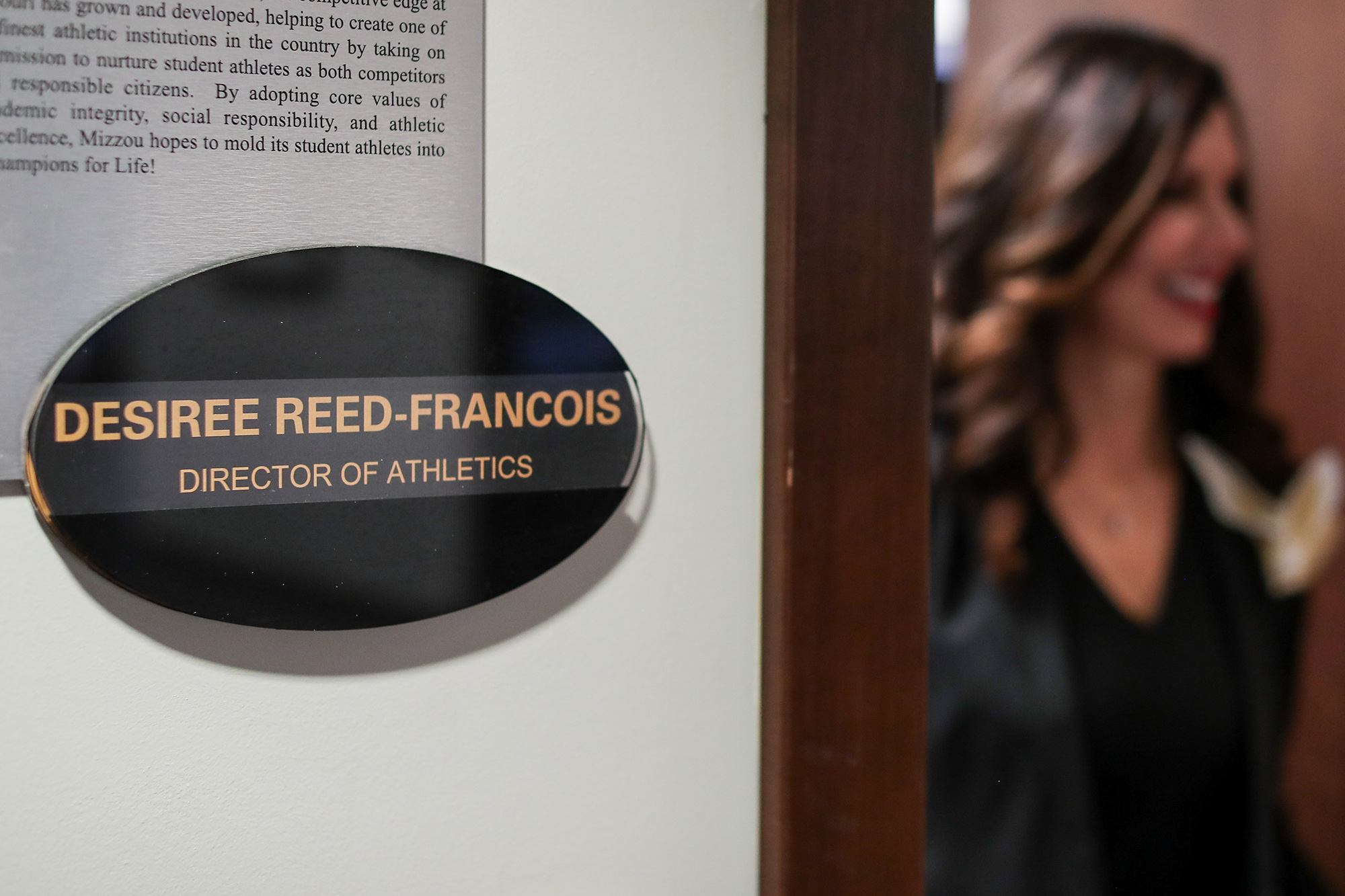 One of her first stops on campus was to check out her new office space. "I will never ask more of anyone else than I would ask of myself," she said. "When I'm all in, I'm all in."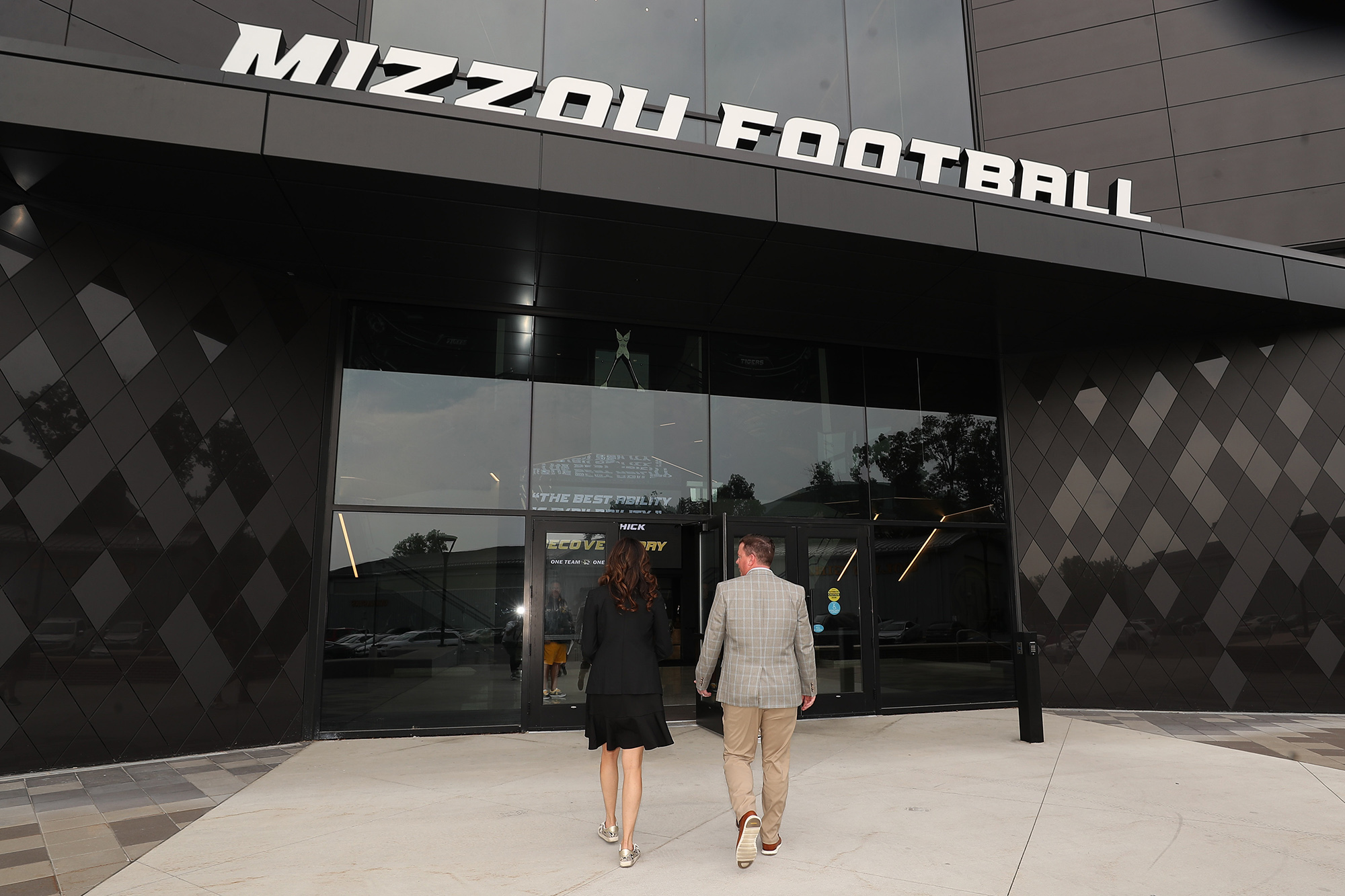 Throughout the day, Reed-Francois visited with coaches, staff and student-athletes. "I am inspired by the perseverance and resilience and determination that our student-athletes bring," Reed-Francois said. "I cannot wait to meet all of them."
On Wednesday, Aug. 11, campus hosted a press conference for Reed-Francois. Curator Darryl M. Chatman (center) and President Mun Choi (right) introduced her.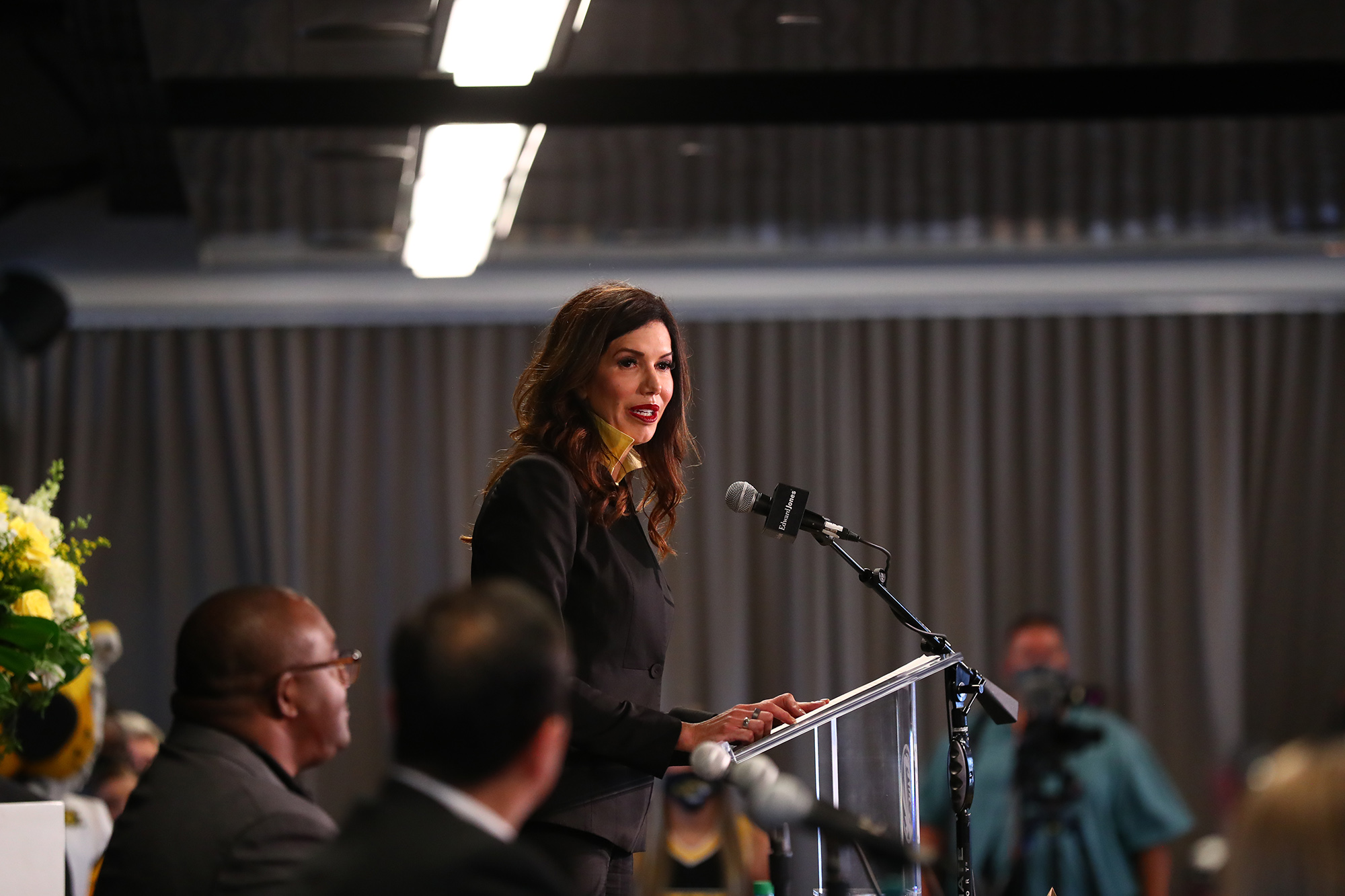 In her press conference speech, Reed-Francois said student-athletes are at the forefront of her decision-making and she expects everyone to give their absolute best every single day. "Together, we're going to create a world-class experience that attracts the best and brightest and allows our students to better themselves and bring home championships to Columbia," she said.