Moving forward, together
The Division of Inclusion, Diversity and Equity will host a series of discussions to reflect on Mizzou's IDE progress and to continue building a culture of inclusive excellence.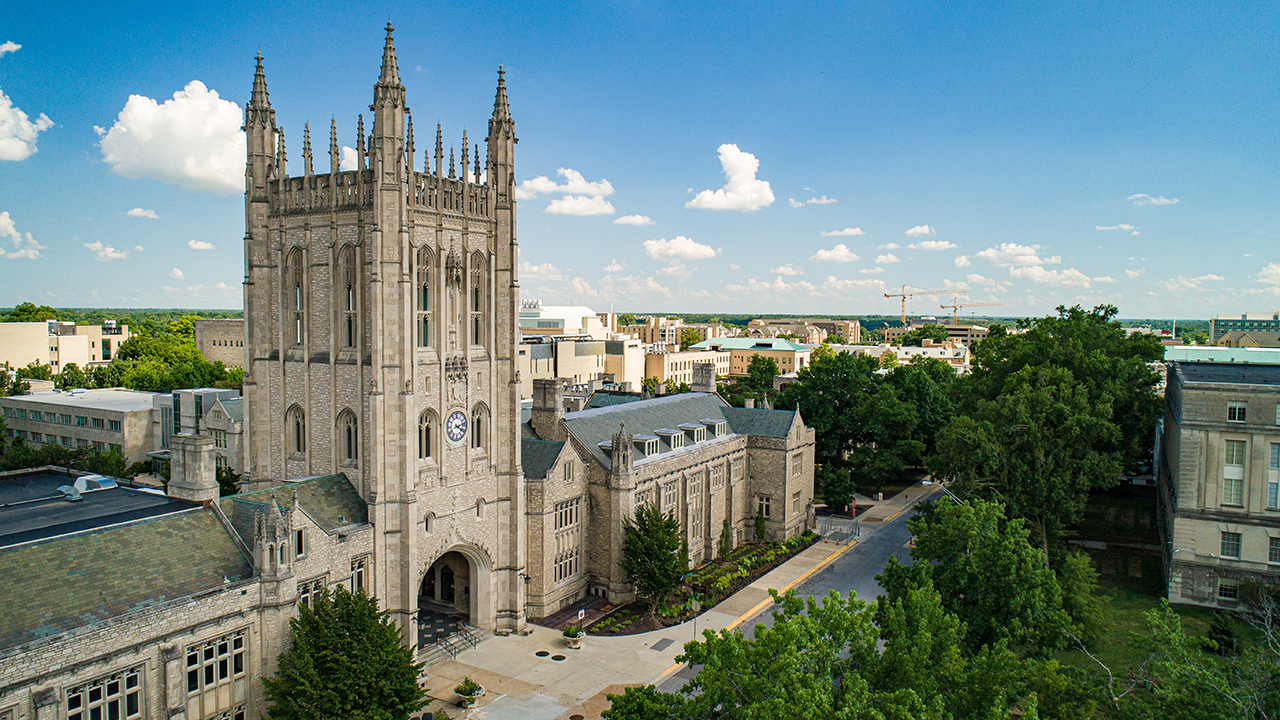 Jan. 19, 2021
Contact: Kenny Gerling, gerlingk@missouri.edu
On Jan. 21, the University of Missouri will hold the first of four virtual events to discuss the American Council on Education (ACE) reports examining Mizzou's capacity for inclusive excellence since the 2015 campus protests. The sessions will include updates on inclusive excellence goals and action plans for progress, as well as opportunities for Mizzou student, faculty and staff to share feedback and help create a more welcoming campus for all.
Maurice D. Gipson, vice chancellor of Inclusion, Diversity and Equity, will facilitate the Jan. 21 kickoff along with other senior IDE administrators. Gipson said he hopes these conversations empower a new generation of leaders at Mizzou. "We want to use the ACE reports to achieve goals on campus," he said. "I think this is a significant opportunity to work through 2015 in a direct way, and to use these reports to generate ideas and conversations to help us launch into 2021 and beyond."
Taking action
The additional sessions are spread throughout the spring 2021 semester and will cover three key themes from the reports: communication (Feb. 25), shared expectations (March 25) and synergistic relationships (April 29). After the Jan. 21 kickoff, all subsequent meetings will be planned and facilitated by Inclusive Excellence Liaisons, university faculty and staff who have shown a commitment to inclusive principles, and will include breakout discussions where Mizzou community members can share their thoughts.
One of those liaisons is Brian Brown, deputy athletics director for student-athlete development, integrated health care and inclusion for Mizzou Athletics. Brown, who is helping to organize the March 25 session on shared expectations, said the ACE reports allow the university to move forward with more perspective and intentionality.
"If we don't delve into those things that are a part of our history, we could miss opportunities to be better," Brown said. "It takes time to not just read the reports, but to dissect them and to gain both knowledge of what happened and strategies for improving."
A campus tapestry
The first ACE report, "Speaking Truth and Acting with Integrity," was released in 2018 and examined the initial efforts after the events of 2015 and the university's inclusion and diversity capacity. The second report, "Leading After a Racial Crisis," was released last summer and noted the many improvements across campus — such as establishing the Division of Inclusion, Diversity and Equity (IDE) and launching the Inclusive Excellence Framework — while also sharing recommendations for further progress.
Gipson said he hopes the sessions demonstrate that the work of inclusive excellence isn't limited to those who specifically work in IDE. "One of my favorite aspects of the second report is this image of the campus tapestry, and it says that tapestry has to be woven by leaders at all levels," said Gipson. "Everyone is intertwined, and if one person is left out, we can't make this network of connections. Everyone has a role to play. No matter where you are situated, your IDE efforts matter."
Subscribe to
Show Me
Mizzou
Stay up-to-date on all things Mizzou when you subscribe to the Show Me Mizzou newsletter. Issues will arrive in your inbox every Tuesday, Wednesday and Thursday.