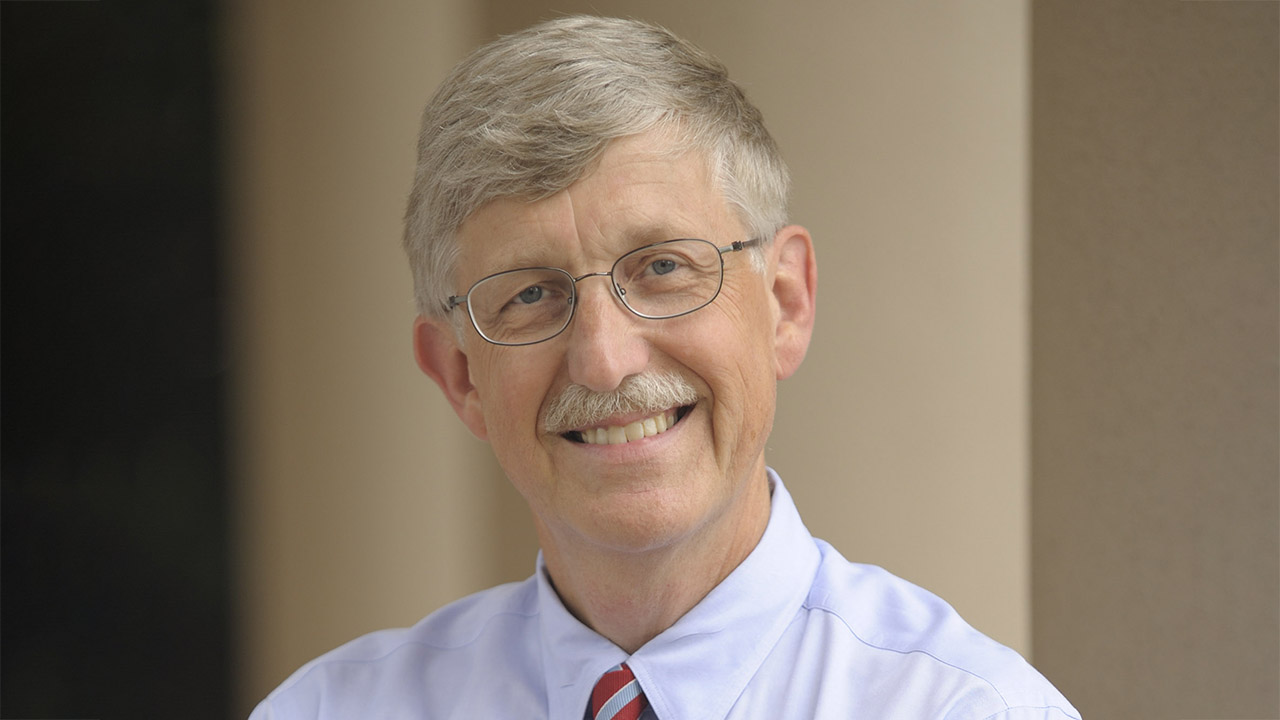 Oct. 12, 2021
Francis Collins, director of the National Institutes of Health (NIH), will be on campus next week to help celebrate the grand opening of the Roy Blunt NextGen Precision Health building. He will present to a limited audience at 2:30 p.m. on Tuesday, Oct. 19. A livestream of the presentation will be available to all.
In his keynote, "Biomedical Research: Building a Future of Precision Health for All," Collins will examine the exceptional opportunities that scientific and technological breakthroughs offer for accelerating biomedical research and improving human health. He will describe how basic science built the foundation that enabled researchers to respond to the COVID-19 pandemic with unprecedented speed — and how public-private partnerships helped generate new advances and propel them forward.
Then, in honor of the new Roy Blunt NextGen Precision Health building, Collins will detail efforts to realize the extraordinary promise of precision medicine: from NIH's All of Us Research Initiative to MU's NextGen Precision Health initiative. He will conclude by reflecting on a few of the many ways NIH-supported research is working to turn today's biomedical discoveries into tomorrow's better health.
About Francis Collins
Francis Collins has served as the director of the NIH since August 2009. He is the only presidentially appointed NIH director to serve more than one administration.
Collins is a physician-geneticist noted for his landmark discoveries of disease genes and his leadership of the Human Genome Project. In his role as director of the NIH, Collins oversees the work of the largest supporter of biomedical research in the world — spanning the spectrum from basic to clinical research.
Collins is an elected member of both the National Academy of Medicine and the National Academy of Sciences, was awarded the Presidential Medal of Freedom in November 2007, and received the National Medal of Science in 2009. In 2020, he was elected as a Foreign Member of the Royal Society and received the Templeton Prize, which celebrates scientific and spiritual curiosity.