Aug. 25, 2020
Show Me Mizzou brings together work from the MU News Bureau, content from the Digital Publications team, stories from schools and colleges, videos and photos from Mizzou Visual Productions and articles from MIZZOU magazine. We look for stories that will be of highest interest to our broad audience —students, faculty, staff, alumni, partners, supporters, the public and the media — to show the university's impact on campus, our community and our state.
The Show Me Mizzou website — showme.missouri.edu — and stories are easy to navigate on desktop and mobile devices. You can find and search stories by category or by school or college, and you can also browse our homepage, updated five days a week.
The home page also highlights upcoming events, and our Accolades section features awards, appointments and other recognition our Mizzou community has received. You can submit an accolade for yourself or a colleague to be featured in the Accolades section. Social media links make it easy to digitally share an accolade once it's posted and to virtually celebrate the achievements of Mizzou community members.
Stay up to date
Check the site regularly and watch our @Mizzou social channels for updates. You can also subscribe to our email blasts with the latest Show Me Mizzou stories, which are delivered to your inbox Tuesdays, Wednesdays and Thursdays. We know you're busy, so you'll only receive a couple of the most intriguing stories from campus each day, with an emphasis on visual, audio and other elements to bring the most exciting news from Mizzou to life. Every item is easy to share on social media. MU students, faculty and staff, along with UM System employees are already signed up to receive the newsletter. Please encourage others to sign up for the free email-blast subscription.
For members of the media, please consider the contents of Show Me Mizzou available for your use in the same way a press release functions. You may use quotes, the images or request higher resolution visuals for your own storytelling, if desired. Digital news publications may also use the entire story, as they would a wire service.
Share your ideas
Mizzou is a big place, and we'd love to hear from you. If you have a great story idea, please share it with the Show Me Mizzou storytelling team, led by Mizzou alumna and Managing Editor Jody Mitori.
Thank you to the many partners around campus who are helping make this collective storytelling vehicle yet another way to tell the world about the tremendous people and exciting work that makes Mizzou a special place.
MIZ!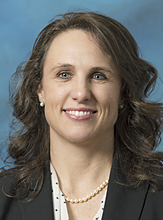 Kamrhan Farwell
MU Vice Chancellor
of Communications and Marketing
UM Chief Marketing
and Communications Officer