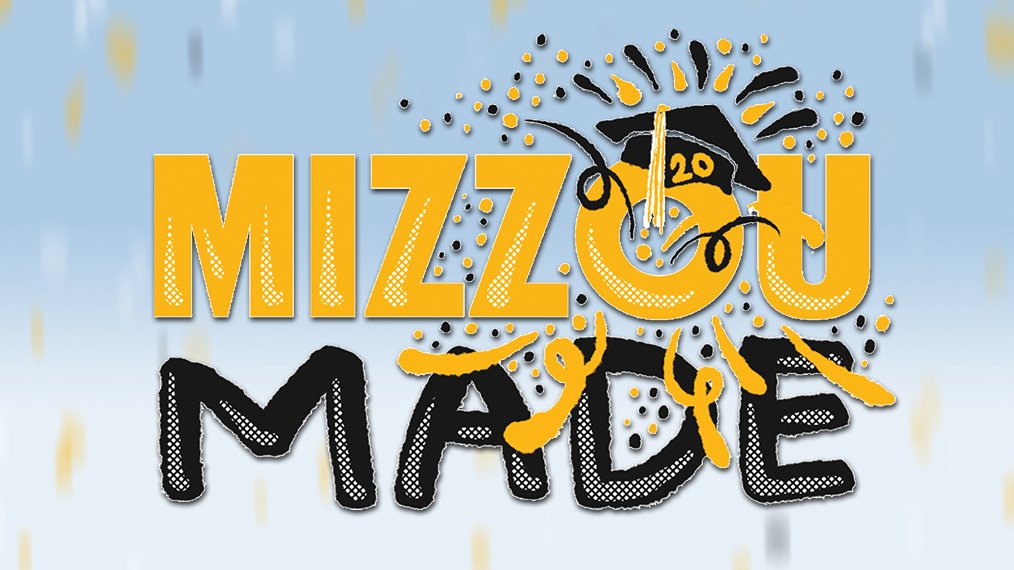 Dec. 15, 2020
Contact: Liz McCune, 573-882-6212, mccunee@missouri.edu
On Friday, Dec. 18, the University of Missouri will honor the accomplishments of 1,934 students with more than 2,100 degrees as part of Mizzou's virtual graduation celebration. The December graduates will join nearly 340,000 living Mizzou alumni around the world. As Mizzou continues to navigate this unprecedented period, celebrations will be held virtually for the second straight semester, with a plan to hold in-person events at a later date.
"This is a special group of graduates, and I could not be prouder of their accomplishments," University of Missouri President Mun Choi said. "The resilience and dedication these students have shown during this challenging time will serve them well in their future endeavors and reflect brilliantly on the Mizzou faculty and staff who helped them reach this stage."
Among the graduates is Hyeonbin Ju, who finished the last semester of his Mizzou career in South Korea through virtual coursework due to the pandemic. Ju is set to receive a bachelor of journalism degree from the Missouri School of Journalism.
"It was fun spending four years at Mizzou," said Ju, who plans to pursue a career in filmmaking in South Korea. "Studying documentary journalism influenced what I want to do for the rest of my life. I met so many great professors who were eager to teach their students with such passion and professionalism."
Madison Schafer, who works with event management for Mizzou Athletics, will graduate with three degrees on Friday: a bachelor of science in business administration, a bachelor of arts in international studies and a bachelor of arts in Spanish. Hailing from Dallas, Schafer — like Ju — emphasized the impact of the community on her student experience.
"My time at Mizzou has been the best time of my life," Schafer said. "I was very nervous moving to Columbia from Dallas, but I have made amazing friends, been to new places and had the best time."
The 2,100 degrees awarded include 1,540 bachelor's degrees, 415 master's degrees, 126 doctorates, three law degrees, 24 education specialist degrees, two physical therapy degrees and three medical degrees. Some students will receive more than one degree. More than 400 online students, who come from 40 states, Washington, D.C., and six countries, also will be celebrated on Friday. Graduates in distance degree programs range in age from 21-65.
All 2020 graduates will be invited back to campus for an in-person commencement event at a later date once pandemic conditions allow safe gatherings of friends and family.
"While the celebration of our graduates is always special, it takes on a special significance at the current time," Provost and Executive Vice Chancellor Latha Ramchand said. "Our 2020 graduates have prevailed and persevered despite a pandemic, the likes of which few of us have seen or experienced. For this reason we know that our Tigers, with their sharp minds and innovative spirits who are graduating this year, will succeed in everything they do. We wish them the very best in their careers and look forward to seeing them return to share their success stories."
Schedule of events
Mizzou's social media channels will deliver engagement opportunities throughout the virtual celebration on Twitter, Facebook, Instagram and LinkedIn.
Additional event details are online.
Note: The following colleges and schools won't hold virtual celebrations on Friday: School of Law, School of Medicine and College of Veterinary Medicine. Students in the Harry S. Truman School of Public Affairs will participate in the Graduate School celebration.
Friday, Dec. 18: Visit commencement.missouri.edu to watch the kickoff video and get connected with school and college celebrations.
10 a.m.: Official Welcome from Campus and Student Leaders
10:30 a.m.: Trulaske College of Business
11 a.m.: College of Human Environmental Sciences
11:30 a.m.: College of Engineering
11:30 a.m.: College of Education
Noon: School of Health Professions & School of Social Work
12:30 p.m.: Graduate School
1 p.m.: Honors College
1:30 p.m.: College of Arts and Science
2 p.m.: School of Journalism
2:30 p.m.: College of Agriculture, Food and Natural Resources
3 p.m.: Sinclair School of Nursing
3:30 p.m.: ROTC Commissioning of Officers
4 p.m.: Closing video