Mizzou, MU Health Care to host drive-thru flu shot clinics
Clinics are available to faculty, staff, students and community members.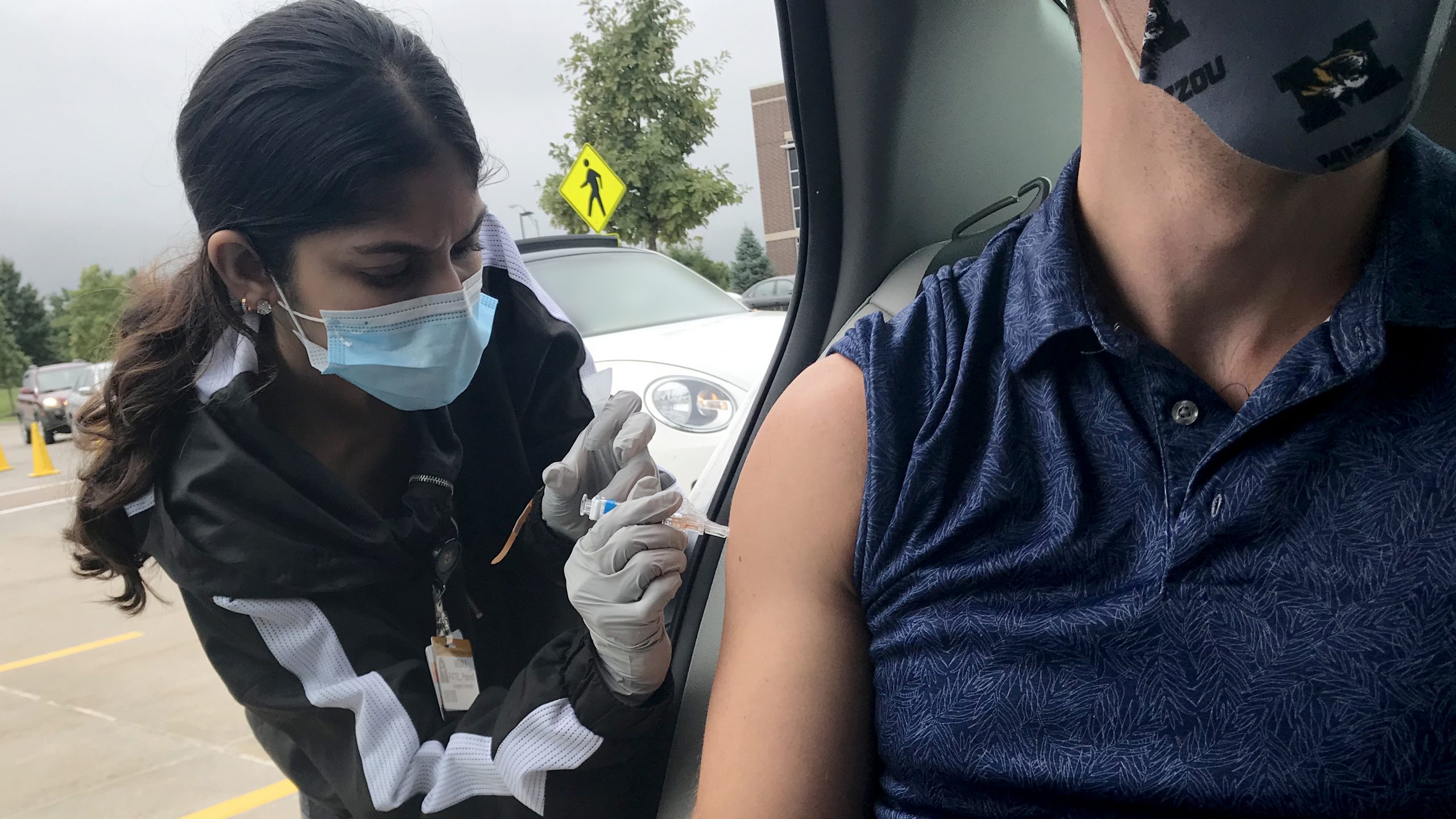 Sept. 16, 2020
Flu season is coming, and receiving a flu shot is the best way to prevent catching the illness. Below is a list of flu shot clinic options for faculty, staff, students and community members.
On-campus student flu shot clinics
Note: These clinics are hosted by Student Health and are reserved for Mizzou students. The student health fee covers the cost of these vaccinations.
Wednesday, Sept. 30
10 a.m. to 2 p.m.
The Mizzou Rec mezzanine
Wednesday, Oct. 7
10 a.m. to 2 p.m.
The Mizzou Rec mezzanine
Wednesday, Oct. 21
10 a.m. to 2 p.m.
The Mizzou Rec mezzanine
Wednesday, Oct. 28
10 a.m. to 2 p.m.
The Mizzou Rec mezzanine
University of Missouri System-sponsored clinics
Note: The following flu shots are covered for faculty, staff, dependents (children 7 years and older accompanied by a parent or guardian) and retirees. If you are enrolled in a UM-sponsored medical plan, your flu shot is covered by your health plan. If you are not enrolled in a UM-sponsored plan, there will be a $25 fee for the vaccine.
Tips for attending this drive-thru flu shot clinic:
Bring your insurance card and a completed flu shot consent form.
You'll receive your vaccination from the convenience of your car. It's recommended you wear loose-fitting clothing or short sleeves, so your arm is easily accessible.
Someone will collect insurance information, payment (if necessary) and provide additional details about the process. Signs will help direct traffic flow. Please be patient and anticipate a wait.
Staff members will screen for COVID-19 symptoms upon arrival. If you are not feeling well, attend a clinic later or get your vaccination from another location offering flu shots when you are feeling well.
To protect staff members, keep your windows rolled up as you wait. Everyone at the clinic is required to wear a face covering — including those in vehicles. Children under the age of 2 should not wear face coverings.
When receiving your shot, keep your face covering on and face forward to reduce the risk of spreading COVID-19.
MU Health Care drive-thru clinic
Note: This clinic offers car-side flu shots to adults and children 6 months and older. It is open to everyone in the community, including MU faculty and staff. Students can get their flu shots for no charge at the on-campus flu shot clinics detailed above. The health fee does not cover the cost of flu shots given to students at the clinics below.
---
There are other ways to protect against cold and flu season:
Cough and sneeze into your elbow.
Wash and sanitize your hands often, especially after using computer labs and other equipment meant for public use.
Avoid touching your eyes, nose and mouth.
Refrain from sharing food, drinks and cell phones.
Subscribe to
Show Me
Mizzou
Stay up-to-date on all things Mizzou when you subscribe to the Show Me Mizzou newsletter. Issues will arrive in your inbox every Tuesday, Wednesday and Thursday.