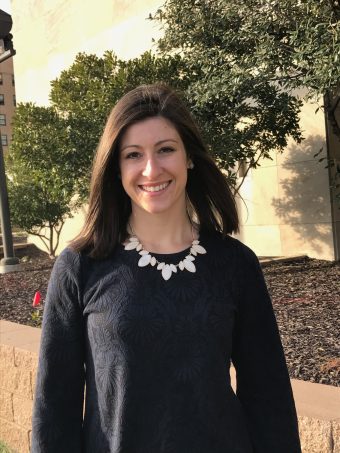 During her first year of college, Jennifer Snawder took a risk. She tried out to be a TigerX instructor at MizzouRec. Snawder, a Mizzou graduate, considers it to be one of the best decisions of her life.
She first came to know Mizzou's premiere group fitness program as a student. TigerX offers classes in everything from kickboxing to ballet and it immediately interested her. As an instructor, her love for it only grew.
"Being a TigerX instructor was the biggest part of my Mizzou experience," Snawder said. "It's more than a workplace, it was social time and a time to relax. It was a place to work out and improve my health. It was a place to become a better version of myself."
In school, Snawder studied nutrition and fitness. As an instructor, she took what she was learning and put it to use. All that extra practice payed off. She now works as a registered dietitian and points to her time working at the MizzouRec as a major factor in her success.
"The MizzouRec prepared me to be a successful professional," Snawder said. "Being an instructor taught me how to take initiative as a leader and step outside my comfort zone. It helped me find my voice."
Snawder passed down her passion to her younger brother, Nick, who came to Mizzou a few years after her. She encouraged him to get involved at the MizzouRec, hoping he could get as much out of it as she did. Her brother took the advice and now works as an aquatic lead.
Snawder couldn't be more proud.